EXCLUSIVE: Witness claims Las Vegas Judge Melanie Andress-Tobiasson offered her a bribe to implicate 'innocent man' in unsolved murder case
LAS VEGAS — Aryanne Zappia told the Baltimore Post-Examiner that Las Vegas Township Judge Melanie Andress-Tobiasson offered her a bribe in 2017 to implicate a local Las Vegas pimp in the murders of Sydney Land and Nehemiah "Neo" Kauffman.
Zappia was providing information to the Las Vegas Metropolitan Police Department Homicide Division about the unsolved 2016 double homicide of  Land and Kauffman.
Tobiasson, in a memo to the Baltimore Post-Examiner, called the allegation false. She said that Zappia was threatened by the police and forced to make that allegation against her.
Zappia denied Tobiasson's assertion and said that Tobiasson did indeed offer her a bribe.
In a separate incident, Connie Land, the mother of Sydney Land told the Baltimore Post-Examiner earlier this month, that Tobiasson asked her to turn over text messages and other records pertaining to Land's contact with homicide detectives and other members of the Las Vegas Metropolitan Police Department to her, because according to Land, Tobiasson claimed the records were being requested by the FBI.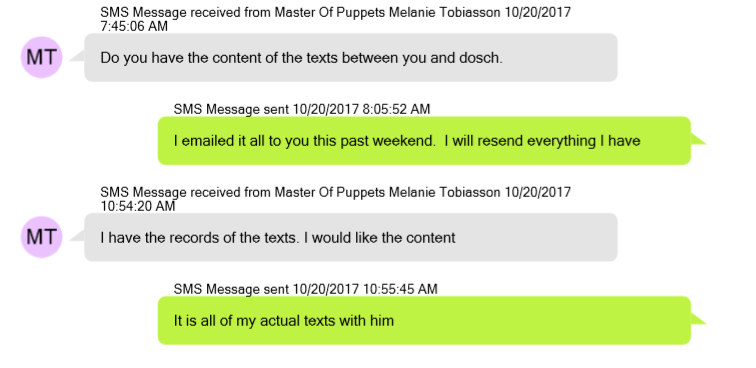 Land and Zappia claim the FBI Las Vegas Division and the LVMPD Criminal Intelligence Division were involved in the investigation of both incidents.
On Friday the Baltimore Post-Examiner requested comment from the FBI Las Vegas Division and the US Attorney's Office for the District of Nevada on questions pertaining to certain aspects of this story.  The FBI did not respond.  The US Attorney's Office replied, "We do not confirm or deny ongoing investigations."
In this multi-part exclusive Baltimore Post-Examiner story, you will hear a compelling and disturbing account of alleged corruption, unethical behavior, lies, the FBI and Vegas cops.
On January 21 the Baltimore Post-Examiner published 'Judge claims FBI refused information on police corruption probe after pressure from LVMPD.'
In that story Tobiasson claimed that she was giving information to FBI Las Vegas Division Special Agent Kevin White, relating to alleged corruption in the LVMPD and the Clark County District Attorney's Office pertaining to sex-trafficking, underage prostitutes, murder, and corrupt cops.
Tobiasson said that there came a time in 2017 when White told her that he was ordered to cease talking to her by his boss, the number two agent in the Las Vegas FBI office because White claimed the FBI was pressured by an assistant sheriff of the LVMPD to have White stop contact with her.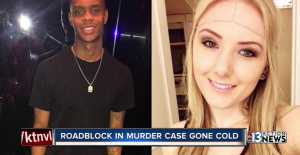 Earlier this year the Baltimore Post-Examiner conducted a recorded interview with Zappia, who is the sister of Frankie Zappia, whose name surfaced during the 2016 double homicide of Sydney Land and Nehemiah Kauffman.  Both women are the step-daughters of now-retired LVMPD officer Daniel "Dano" Giersdorf.  LVMPD Vice Detective Greg Flores is the godfather to Frankie Zappia.
For more information on the 2016 murders refer to our February 4 story, 'Las Vegas sex-trafficker who is suspect in unsolved double homicide threatened victims weeks before the murders."
Tobiasson makes contact with Connie Land
In April 2017 Tobiasson contacted Connie Land by sending her a Facebook message:
"Hello Mrs. Land.  I recently saw the article on the KTNV website and thought maybe now was the appropriate time to reach out to you.  I have a world of information I can share with you.  I have battled this problem for some time and hope you will allow me to share my story with you.  Perhaps two moms can do more together than the police, and the media and the general public who refuse to believe that this pimps, human trafficking and prostitution are epidemic and are indiscriminate. My phone number is [redacted].  Melanie."   
Land met with Tobiasson for the first time on May 7, 2017.
According to Land, through the course of her involvement with Tobiasson, from May thru October of 2017, Tobiasson told Land that her life was in danger, that the police could not be trusted, that she was being followed and that they had to purchase burner phones and use alias' when communicating.
Text messages between Tobiasson and Land confirm this:
Tobiasson:8/27/2017 4:34 PM – My guess they aren't working on shit.
Land:8/27/2017 4:31 PM – Yep. Bad people go free. I feel so sorry for the victims. Their wounds being ripped back open to hear these criminals will walk free. I just don't know how vocal to be about this.  I would never want to jeopardize something bigger they are working on.
Tobiasson:8/27/2017 4:17 PM – It's more terrifying than disheartening because bad people are getting away with really bad stuff and good people are getting screwed.
Tobiasson:8/27/2017 4:03 PM – What I've learned over the last 2 to 3 years has completely changed me. I never wanted to believe that that there was so much corruption and lack of ethics and decency.
Tobiasson:8/27/2017 3:43 PM – I think Vice ignored me because they are dirty. 2 of the detectives I was giving info to are mixed up in the federal investigation where the Vice guys were having sex with the prostitutes of the pimps they were investigating. Those pimps are going to get released as a result. Then they out me to one of Shane's girls.  Have to wonder what their motivation was.  Not really.  I know.  One was taking kickbacks from strip clubs. It's disgusting.
Tobiasson:8/27/2017 2:17 PM – It's awful and when you feel that you are the only one who cares it's like a lonely place to be.I tried to get Vice to pay attention and listen and do something for 18 months and they just couldn't be bothered.
Tobiasson:10/18/2017 3:32 PM – We might need to get other ones. They might be able to trace them to the card.
Tobiasson:10/18/2017 3:31 PM – I'll call you in an hour. What did you use to buy these phones?
Land:10/18/2017 3:31 PM – My card at Target. Debit card.
Tobiasson:10/1/2017 11:05 PM – They are watching you like a hawk. We need to get different phones tomorrow.
Land told the Baltimore Post-Examiner that she believed what Tobiasson was telling her was the truth because of her position as a judge.  Tobiasson wanted to know what information she was providing to the police, specifically what Land was talking to LVMPD Homicide Detective Mitchell Dosch about, the detective assigned to her daughter's homicide investigation.
Land told the Baltimore Post-Examiner that Tobiasson claimed that LVMPD Detective Jarrod Grimmett, Dosch's partner after the 2016 murders, had provided Tobiasson details about the homicide investigation.
Land said that Tobiasson, in turn, would tell her about what she had heard from Grimmett.  According to Land, some of the information Tobiasson had provided to her was specific and not publicly available, including facts about DNA evidence that was found at the crime scene.
Last year when the Baltimore Post-Examiner was in contact with Tobiasson she had written in an e-mail to the Baltimore Post-Examiner dated May 13, 2018, that "We know he [Shane Valentine] was involved based on everything I was told by the original homicide detective, Grimmett."  
When the Baltimore Post-Examiner interviewed Tobiasson last year, which was the basis for our January 21 story, Tobiasson commented during our recorded interview with her that the inside information that she had on the Sydney Land/Nehemiah Kauffman double homicide was provided, "By the detective on the case," and "I find out from the homicide detective."
Grimmett is mentioned in text messages from Tobiasson to Land:
Tobiasson:7/22/2017 8:59 PM – I haven't heard anything. I'm in Malibu til next Friday.  I will reach out to Grimmett when I get back.
Tobiasson:5/13/2017 1:42 PM – Haven't heard from Grimmett but my other friend is in DC and promised he would call me first thing Monday morning.
In 2017 Tobiasson told Land that she had a "friend," an FBI agent, to whom she was providing information to.  At first, Land did not know the FBI agent's name.  She later learned that the agent was Special Agent Kevin White.  Land said that Tobiasson usually referred to White as her "friend," during communication with her.
Land said that Tobiasson told her that the FBI had taken over the investigation into the murder of her daughter Sydney and that the FBI needed all records of any communication Land had with Detective Dosch because according to Tobiasson, S/A White wanted those records ASAP.
Believing that the FBI was now involved in the investigation of her daughter's death, she turned over all documents in her possession, including phone records, text messages from her daughter's phone and other records to Tobiasson.  Land said she never met White.
Text messages between Tobiasson and Land confirm Tobiasson wanted the information:
Tobiasson:10/23/2017 7:54 AM – Perhaps we should not reference what he does in texts.
Land:10/23/2017 7:41 AM – What did your FBI friend say when you told him…
Land:10/20/2017 10:58 AM – I'm sending over phone records. The only problem with these, if he has called sometimes it shows up on my phone as no caller ID.
Land:10/20/2017 10:55 AM – It is all my actual texts with him.
Tobiasson:10/20/2017 10:54 AM – I have the records of the texts. I would like the content.
Land:10/20/2017 8:05 AM – I emailed it all to you this weekend. I will resend everything I have.
Tobiasson:10/20/2017 7:45 AM – Do you have the content of the texts between you and Dosch?
Tobiasson: 10/20/2017 7:39 AM – I don't know if I have the texts.
Land:10/20/2017 7:27 AM – I have sent all texts with Dosch. I have texted Grimmett.  I've only sent a few emails.  I will print up my phone records today and send over to you.
Tobiasson:10/20/2017 7:06 AM – I have a plan.I need everything you have.   Emails.
Tobiasson:10/20/20-17 7:06 AM – I haven't heard much today. We kind of just have to sit tight right now.
Tobiasson:10/20/2017 7:05 AM – Do you have the content of your texts between you and Dosch.
Land:10/14/2017 9:31 PM – I have emailed you all the text messages with Dosch. Does not include photos. Texts with [LVMPD Vice Det. Greg] Flores. Syd's data talk and text messages.
Tobiasson:10/14/2017 3:55 PM – You have no reason to feel like an idiot. They are corrupt assholes.  It wouldn't have mattered how you treated them.
Land:10/14/2017 10:22 AM – I will send you whatever you like.
Tobiasson:10/1/2017 6:35 PM – FBI agent called at the same time.
Tobiasson:5/13/2017 8:53 PM – I want to hear everything. Dosch apparently sucks.
Tobiasson broke off contact with Land on October 23, 2017 for reasons that will be explained in another story.
Land had visited the FBI Las Vegas Division several times prior to Tobiasson ever contacting her.  Land said that was trying to get the FBI involved in the homicide investigation from the start, to no avail, because she believed early on that corruption may have been involved in her daughter's murder because of the connection with the sex-trafficking industry.
Land told the Baltimore Post-Examiner that in October of 2017 she informed Homicide Detective Mitchell Dosch that she had turned over all the communication records between her and Dosch to Tobiasson.  As a result of that, Dosch later introduced Land to LVMPD Criminal Intelligence Detectives Mark Gregory and Mike Wilson, whom she later interviewed with.
Land said she was interviewed by FBI Las Vegas Division Special Agents Vinitha Pandy and Richard Smith in 2018.  The Baltimore Post Examiner has received documentation from Land that confirms that she had contact with those agents.
The Baltimore Post-Examiner obtained copies of the records that Land turned over to Tobiasson.
Aryanne Zappia enters the story
The Baltimore Post-Examiner's exclusive recorded interview with Aryanne Zappia was extensive.  Only transcribed excerpts from that interview that are pertinent to this story are contained here.
Zappia from the start was forthcoming about her past history.  She said she is a recovered addict and former prostitute. She has since moved on with her life.
Zappia reached out to Sydney Land's mother, Connie in November 2016. Zappia and Syndey were friends.  When Land made contact with Tobiasson in 2017 she introduced Zappia to Tobiasson.
Excerpts from the interview are as follows:
Zappia: You're the only person I ever gave an interview to.  I never sat down with anyone or taken the time to interview with anyone, so I just want to clarify that.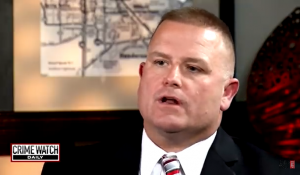 Zappia: I want to clear a couple of things up that was said in your original story. I have never told Melanie, Judge Tobiasson, I have never told her that my stepdad Dano Giersdorf and Detective Dosch knew each other or that there was any relation.  In fact, I have actually told her my stepdad and Dosch never had a relationship, they don't know each other.  The extent of their relationship or knowledge of each other would have simply been because they both work for Metro, and that's not me defending anyone or attempting to discredit anyone, but the truth is my step-dad does not know Dosch.  So that was one thing that I wanted to clear up because the story indicated that I had specifically told her that, and I never did.
BPE: Tell me who your dad is, what his name is and where he's at right now, as far as you know?
Zappia: He is my stepfather, not my dad.  My stepdads name is Daniel Giersdorf.  He was a Metro police officer and he is currently in Chattanooga, Tennessee.
BPE: Do you know what he did for Metro, was he a detective, patrolman, what do you know about him?
Zappia: To be honest with you I know that in 1993, sorry, '96, '97, he worked for vice.  He only worked for vice for six months and then he went on to tourist safety crimes.  He was also a Metro cop that was on a motorcycle and for the majority, the largest portion of his career, he was just a regular patrol officer that worked in the north, either north or northwest jurisdictions as a patrol officer.
BPE: OK, go ahead and continue.
Zappia: I have had numerous encounters with FBI agents, criminal intelligence police officers.  I just sat down and talked about my personal case of human trafficking, so with my own vice detectives, district attorneys, and Judge Tobiasson.  Throughout the course of this, I never denied I have a background in addiction.  I've been in recovery for almost three years now.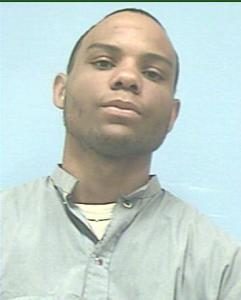 Zappia:  Now, November 2016, Sydney's already dead.  The funeral has happened, and now there are all these accusations coming out immediately, Shane Valentine killed Sydney and Neo.  Shane Valentine everywhere you go, anyone you ask, anyone talking about this story, it's Shane Valentine, Shane Valentine, Shane Valentine.  I'm not at all, at all, and I want to make that very clear going to say, Shane Valentine is innocent. He's a fucking piece of shit and he should rot in hell for what he did, just the threats alone to them. He's a fucking horrible person, but in my heart and in my gut, I did not believe that Shane was either (a) the only person involved in that series of events or (b) the person that actually killed them.  The reason why is, everyone knows for a hundred percent, Frankie has even said this to Homicide, after Shane Valentine pulled the gun on them at the beginning of October, and I've told this to Homicide as well, we'll get to that, after Shane Valentine pulled the gun on them, Sydney, Frankie, and Neo were terrified of Shane.  They would never, ever opened the door for Shane Valentine to come inside, and as we know there were no signs of forced entry, they didn't break in.  Whoever killed them, they were familiar with and trusted them because they allowed them into their home.
Zappia: I reached out to Connie on Facebook.  It was a message of condolence, because of how close my family and I were to Sydney, how well we knew her and how tragic her death was.   I offered her condolences, but I did tell her, I would like to speak to you if you have the time.  She actually messaged me back and said thank you for the kind words.  I called her that night and explained my background. I never ever denied my background in prostitution and drug addiction. I never pretended like that doesn't exist. Connie said anything you want to tell, go tell Homicide.  Detective Dosch is, I think the other guy is Grimmett, is on the case, so you can go down there and tell them.
This is confirmed in a text message from Connie Land to Detective Dosch:
Land:11/30/2017 6:49 PM – Aryanne Zappia, Frankie's older sister called me today. She would like to speak with you.
So, I went down to Homicide and I sat in front of three detectives and I know it was Detective Dosch, Detective Grimmett and I do not remember what the third homicide detective's name was, I have no idea.  I sat down with them and this is in December of 2016.  I explain to them my background, from the very beginning.  I let them know that I do have an open investigation right now about, it's now closed, I have an open investigation right now against a guy I call Frost.  His name is Anthony Galasi [Aryanne's former pimp], he's from the Bay area and this is what happened, and this is my background.  The point in my putting that upfront is, address those things right away it doesn't leave any room to make it seem like I'm protecting myself from my own choices.  I let them know from the beginning, that's the first thing I say to them.
I tell them I knew Sydney Land, I'm Frankie Zappia's sister.  Now they're listening… I tell them all this, the detective looks me in the face and tells me I'm a liar…that I'm making all this up and it sounds like a personal vendetta against my sister for getting me into the game.  His exact words out of Dosch's mouth, that is what Detective Dosch told me.  OK, fantastic, so I leave.  My stepdad took me down to homicide as well.  My step-dad was the only person who knew I was going to go to homicide…he never told anybody.  Nobody ever knew until Detective Dosch told my mother that I said something.  Dano never said anything. He allowed me to go down there and do the right thing, he took me… I leave, and I'm extremely upset.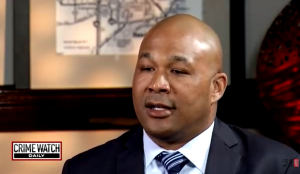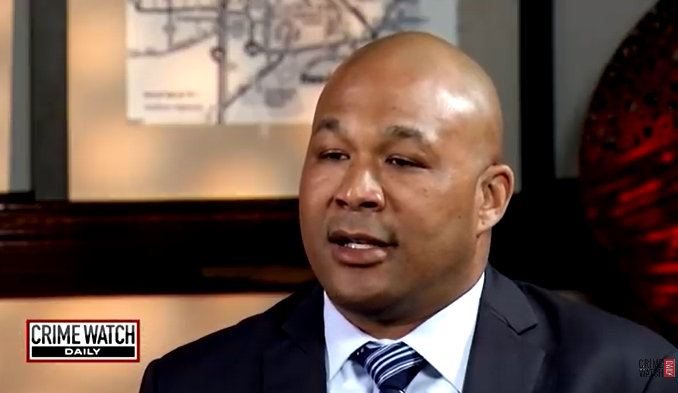 BPE: Did Dano know what your suspicions were?
Zappia: I don't think how deep my suspicions were, but he knew I had something I wanted to say.  When I asked my step-dad I want you to take me down to Homicide, I have some things I need to tell them about Sydney, he didn't question me, he didn't say what are you going to say, that never happened.  It was just OK, let's go right now, and he took me.
BPE: When was the last time you spoke to anyone in Homicide?
Zappia: February of 2017.
Master of puppets and FBI agent "Jason"
Zappia: Now we get to October of 2017, the beginning of October and I'm at work one day and I get a call from Connie and she asked me a couple of questions that I don't remember exactly what the questions were and all of a sudden I hear someone tell me, stop talking and I'm like, stop talking, it's not Connie's voice, I stop talking.  She's like I'm not going to tell you who I am, I have a couple of questions for you, you can trust me and Connie's like, you can trust her, all of this, and again did not know who I was speaking to at this time.
Maybe a week and a half I'm talking to this person, it sounds insane when I say these things out loud, but I didn't know who the hell I was talking to. I didn't know her name, I can't remember what she went by, master of puppets, so that was the nickname that she had, was master of puppets and that's what she referred to herself as.  I can't trust her at this time because nothing has happened to me.  I have [LVMPD Vice Detective] Greg Flores who tells me they're working so hard to find Frost, but nothing's coming of it.
Finally October 11th, October 10thshe tells me if I can get Frost arrested and she referred to him as Frost, can you trust me.  I said if you have the kind of magical power to get Frost arrested, then you have my hundred percent trust because then you're obviously someone who can do something.  The next day I get a phone call from Greg Flores who tells me, we found Frost, he's been arrested, we're having him extradited to Vegas, literally the next day.  It's literally a year since I opened my case, the day before, this mystery woman tells me she can have him arrested with one phone call, one phone call is what she told me.  I said if you can make that happen I'll trust you.  So she does it. Flores tells me and Frost's on his way to Vegas, and now we need to buckle down and we're going to be going to court.  She did it.  I call her, I let her know, hey, thank you because he's been arrested and all it took was one phone call.
BPE: And who are we talking about now, who was this person?
Zappia: Melanie Tobiasson.  So he gets arrested and now that I feel I can trust her I decide, I will officially meet you, no problem.  Up until this point she's offering to pay to get my car fixed, she's offering to pay for my son's birthday party, all these things.  I don't know this woman, I never met her, I don't know her name, I know her as master of puppets, but she knows everything about me. She has literally told me my life story and I have no idea how she knows these things, but she knows more about me than I ever told anybody, so it's impressive.  So I finally agree to meet with her, and she asks me where we can meet.  I tell her at that time which was close to Boca Park because my car was so damaged I don't want to drive very far, so if we could meet somewhere in Boca Park.  There's a sushi restaurant, I don't know what it's called now.  So, I meet her in the sushi restaurant. I met Kevin White days before.
BPE: Who's Kevin White?
Zappia: Kevin White's an FBI agent who at that time actually told me his name was Jason. He sat down with me…
BPE: How did you meet him?
Zappia: So Melanie, before I knew who she was, she told me that she had a friend who was able to make the phone call that got Frost arrested and he's a good guy, he could be trusted.  She didn't tell me at that time that he was an FBI agent, but that he is the reason that Frost was able to get arrested, and that I could trust him and of course, now I one hundred percent trust her.  It was the day before I met with Melanie, that I met with Kevin. So we sit down at a Starbucks and…
BPE: How did you know he was an FBI agent?
Zappia: I actually didn't know he was an FBI agent until we sat down because he flashed, he quickly flashed a badge, he told me his name was Jason and that he works for the FBI.  I never met with an FBI agent prior to this so I don't know what I'm looking for.  Growing up as a cop's kid, I assume a badge is a badge, so I don't know.  Now I do, but at that time I don't know what a real FBI badge is.  We're meeting at a public place, I'm assuming that it's all fine and dandy.  This woman just made it possible for Frost to get arrested, I have nothing but trust in this entire situation.  So I sit down with, at that time I believe his name to be Jason, so but Kevin White, I sit down with him and I'll get to how I knew Kevin White's name in a little bit, but I sit down with him and the entire time he's asking me about my addiction and he's letting me know that when my case goes to court, that it's not going to stand because I'm an addict.  Even though I'm in recovery because I was in active addiction when I was a prostitute, that my testimony won't mean anything because they will use the fact that I'm an addict against me, so there's, his exact words were, there's no point in testifying.
What did FBI Special Agent Kevin White aka "Jason" want to know
BPE: When you were talking to Kevin White aka Jason, did he ever tell you he was actually investigating corruption and he thought that there was actual corruption in the police department?
Zappia: He was after corruption in the police department, yes, he did tell me.
BPE: He told you that?
Zappia: He did tell me that, yes.
BPE: OK. Did he say how dangerous it is or anything like that?
Zappia: Yes he did.  He told me that if I'm not careful the more I talk, and he has heard my name numerous times through different FBI agents and different forms of law enforcement that they will kill me.  That's why I told you he warned me so many times to stop talking.  He said I'm not going to do anything, I'm not against you, he said I am trying to prove that the police department is more dangerous than these criminals that we have on the street.
BPE: What information did he want to know when you were talking to Kevin White, what information was he talking to you about?
Zappia: When he was talking to me he started out talking about police corruption. He actually told me that I couldn't trust Melanie, that she was crazy, but he also tried to tell me like not testify in my case because it wasn't going to go anywhere, that I would be in more danger testifying than I would than I would just be letting it go.
BPE: He actually said that about Melanie?
Zappia: Oh yeah, he told me specifically that Melanie was, oh Melanie said that you were a really good friend of hers and he was like no, she's absolutely crazy, she provided information that I needed.
BPE: Did he say what that information was?
Zappia: No, he did not tell me what it was.  I didn't ask either, I really didn't think to.
BPE: What was he asking you, what you knew?
Zappia: He was asking me about my case with Frost, he was asking me about like when I went to Homicide and sat down with Homicide and gave them a statement, what did I say in that statement, and I told him the same thing I told you. I can't verbatim tell you what I said because I don't remember, it was two years ago, I couldn't give you a hundred percent, like this is what exactly was said, this is like a basic synopsis and he was like oh, Melanie told me your history with drug addiction and that's when he just solely focused on not testifying because my addiction would get the case thrown out.
BPE: Did he ask you if you knew anything about police corruption on Metro?
Zappia: Yes, he did.
BPE: Did you tell him anything?
Zappia: Mind you, when I met with him it was before all this stuff with Melanie had come out.  When I sat down with him I told him that I didn't really know, that I had my suspicions that there is corruption after talking to Melanie, because Melanie and I had talked about two weeks before I met with him, because she had kind of opened my mind to the corruption thing, but I hadn't gone through with Melanie the bribe and stuff.  I didn't have the judgment call you would say that I have now.  But he mentioned different cops.  Some of the same ones that Melanie was talking about.  He told me that Detective Dosch wasn't crooked, that Detective Dosch is stubborn.  He did say that he doesn't think Flores is necessarily corrupt but that he has alternative motives for different things.  He was more focused on if I knew things about Sheriff Lombardo, if I knew things about Al Beas, like all these different people that I never met before.
BPE: Right.
Zappia: Steve Wolfson, I didn't know, the people he was asking about were not people I had any relationship with, just like Detective Dosch I could never say he's corrupt because he never worked a case of mine, so I don't know.
BPE: OK, but when he was talking to you he did specifically mention if you knew anything about Sheriff Joe Lombardo?
Zappia: Yes, the sheriff.
BPE: And District Attorney Steve Wolfson?
Zappia: Yes.
BPE: And Detective Al Beas, former Detective Al Beas?
Zappia: Yes.
BPE: Did you at any time when you knew Kevin White, had contact with him, did you ever tell him about the bribe with Melanie Tobiasson?
Zappia: No, I had not been bribed by Melanie yet.
BPE: When you were talking to the Criminal Intelligence detectives, when you were telling them about the burner phones because you all got because Melanie said you needed them.  You said you turned everything over to them, you say that there were also text messages from Kevin White, had text messages too.  Who were those text messages to as far as you know?
Zappia: Between Kevin White?
BPE: That's what I'm asking, were there text messages between you and Kevin White?
Zappia: Yes, there was.  I think a couple of times he would respond I will give you a call.  He would never text anything.  His messages were never, he never said anything.  In the final day when I met with Criminal Intelligence, I sent him a text message and I told him I feel like he was corrupt and that he lied to me about his name, like I sent him a final message, but he never responded to it.  Any message he ever sent me was simply, he'll call me, as soon as he's done with this or give him five minutes, that was the extent of his replies.  He never discussed anything via text message.
BPE: When you found out from Greg Flores that Kevin White, Jason, was actually Kevin White, you texted him back and said that, and you never heard back from him after that, is that correct?
Zappia: Yes, and we tried calling the number, by we, I mean I did, Criminal Intelligence called the number while I was sitting in a Starbucks, one of our meetings, the number was no longer active, that number was completely deactivated after I texted his phone and that I knew he was not Jason, that he was Kevin White.
BPE: Did Kevin White ever acknowledge to you that there was a federal corruption probe of the LVMPD?
Zappia: Yes.  He told me that he was the head of the, he was in charge of the looking into the corruption, that there was an ongoing FBI investigation into police corruption.
BPE: OK, and he told you that?
Zappia: Yes, he told me that he was the head of the investigation looking into police corruption, into Metro.
BPE: OK.
Zappia: I felt so discouraged, so let down, I was, and he told me that day, he told me that I could not trust Greg Flores, that he was shady.  Melanie had told me a couple times prior to this, when I didn't know she was Melanie, Greg was corrupt and different cops were corrupt but in my specific instance you know that I couldn't trust Greg Flores, he was shady, and did not want to arrest Frost, he was on the payroll of, so many different things were going on.  Just basically I couldn't trust him.  They let me know before it even happened that Frost was going to walk.  They both told me that.  They told me it would be safer for me, Melanie as well when I met her that night. She told me there was no point in me testifying because he's going to walk and he's going to know that I spoke against him and he's going to try and kill me.  They both tried to warn me not to do it because they were going to let him go, but I did it anyways.
BPE: We're talking about here, Judge Melanie Tobiasson and…
Zappia: Yeah, Judge Melanie Tobiasson and Kevin White, both of them…
BPE: The special agent with the FBI?
Zappia: They both told me not to go and testify, not because they didn't want to see him get arrested but because they knew he was going to walk.  They both warned me, and I will say they weren't wrong.  They weren't wrong at all.  So I met with Jason, Kevin White, and he tells me that.
BPE: What were you going to testify against [Anthony] Galasi [aka Frost] for, what did he do to you.  What was the case against Galasi, that you had to testify against him for?
Zappia: It was first-degree kidnapping and human trafficking of an adult.
BPE: And that was you?   
Zappia: Me, yes.
BPE: OK.
Zappia:Through the course of all of this, the whole year that's unraveling, Detective Flores and everybody, you know their kind of riding my ass about I've opened this case and so many times girls open cases and they don't show up and testify, and they never specifically used the words wasting their time, but they very much insinuated that there's a good possibility that I'm not going to show up and testify.  Without my testimony, he walks.  I made it very very clear that I was going to be there, and I was going to testify, no matter what.
Zappia: Now we fast forward back to where we were in October and I've met with Kevin White now, he's got me completely discouraged and then the next day I meet with Judge Tobiasson at the sushi restaurant.  Melanie had told Connie, and I was on the phone for the conversation, that the FBI had picked up Sydney's case and they were investigating it and it was going to get solved now.  Melanie spit out all these accusations and most of them I didn't hear, but the ones I did here was Melanie saying they had DNA evidence of [redacted] in the guest bathroom sink of Sydney's apartment, and that is what I heard.  There's a lot of other things Melanie said, but they were things that were not directly said to me, they were said to Connie.  Melanie said a lot of accusations.  My sister in the course of 2017, my 15-year-old sister, commits suicide in Utah, shoots herself in the head, in her car what's called the lookout. Well, Melanie, she told me that my sister did not commit suicide, that my sister was murdered as a repercussion for my stepdad Dano's actions.
BPE:  Let's stop there.  What actions by Dano, what is she talking about?
Zappia: I don't know.  She never specified anything.  The one thing Melanie did go on to say, so Melanie's brother Mike, Mike Andress, he committed suicide, I think like 19 years ago.  Oddly, the police officer that responded to her brother's suicide was my stepdad, Dano.  Melanie did tell me that my step-dad responded to it and she also told me that my stepdad didn't properly investigate the death because they too quickly ruled it suicide when no one commits suicide and shots themselves twice in the face, but she believes her brother was murdered.  That was Melanie's exact words with Connie present.  I was very bothered by that statement because I do not know that my step-dad would ever do that. My stepdad used to go out and party with Melanie, her brother, they all partied together, they would all get drunk, they would all have a good time.
BPE: Did your dad ever tell you how he first met Melanie or her brother, how did he meet them, do you know?
Zappia: He told me that he met Melanie, she was a detective, I think he said a detective or district attorney, I can't remember what he said she was, but he met her at her brother's wedding.  I guess Mike invited my step-dad to the wedding and that was the first time he met Melanie.
She pulls out this wad of cash
Fast forward a little bit.  I sat down with Melanie after she spit out all these accusations and I'm under the impression she got Frost arrested, which I actually from my own investigation, calling San Francisco, found out that it was just a fluke event that Frost got arrested.  He was actually picked up by San Francisco police department for committing a different crime and through looking into where he was they were able to find out that he was in jail and then have him extradited here. They were never notified that he was in jail, but he got picked up for a separate crime, but at that time I believed that what that mystery person, now known to be Melanie was telling me was the truth.
I sat down with her, I met her at a sushi restaurant, I brought my son, and we're sitting down, she ordered a garlic anemone and she ordered a couple of fishbowls and I ordered a drink.
We're talking for a little bit and then she pulls out this wad of cash and put it back in her purse and she put her arms on the table, she's a petite person, really really small person with big lips, and she puts her arms on the table and she says, "I have to ask you something, I admire what you've done. I've looked at the cases, I read what you'd written, I admire what you've done, and I want to make that very clear."
And I was like, "Oh thank you."  I'm like, it's not for admiration or to seem like a hero, it's just a matter of trying to right some wrongs and do right by somebody that never wronged me.
Being a voice for someone that doesn't have a voice anymore, and living that lifestyle, and I'm not at all saying that Sydney lived that lifestyle, but being a victim of, and I've never victimized myself, I don't sit and say I'm a victim but in theory of this situation that's what I'm classified as when it comes to Anthony [Galasi].
If I could prevent somebody from going through this I want to.  I'm not ready right now but someday I could share my story and people know that regardless of what people are going to say about them, they are not alone.  There's someone that believes in them, and I can be that person.  I just don't how to go about it, because of my old background.  Who wants to listen to a recovering addict slash prostitute?  No one wants to hear from me.
She's like, "I do, this is what I want you to do.  Money is not an issue, but I know it is for you, you are a struggling single mom. I have the means to make your worries, your struggles go away.  All I need you to do is go down to Homicide, tell them because you were fresh off of drugs, and you didn't have a complete clear mentality, that you want to not change your story, but recant on it."
And that's what she tells me. "And I will tell you what to say and what to do and I'll give you the money to do it," and I looked her dead in her face, and I told her, I said, do you understand what changing my story means. It means I lied.
BPE: Right.
Zappia:  And that means I'm not sure of anything I said and they're not going to believe me.  They didn't even believe me the first time I went in.  They're not going to believe me now and the little hamster in my head gets going, and now I'm kind of scared, and I tell myself don't say anything too crazy, just tell her you'll think about it and you'll let her know, and that's exactly what I said, and I ended our meeting and I told her it's getting late, I need to take my son home, I got to give him a bath, get him in bed, I do have work in the morning, because I did.  I will let you know, this is a lot to ask of me, I'm going to think about it.  Before I leave, we were standing outside, in between the sushi restaurant and the ice cream store, it's like a yogurt store, ice cream shop thing next store.  We're standing at the table right in front of it, she says you can't tell anyone including Connie, we had this conversation.  And I told her I wouldn't…
BPE: And what was it that she wanted you to change, what's the testimony that she wanted you to change?
Zappia: She never, she never told me.  She told me that once I accepted the money that she would tell me what it was, that she wanted me to say.  I never accepted the money, so I never knew what she wanted me to say.  What she wanted, the only thing she did tell me is she wanted to change, saying that I don't believe that Shane Valentine had involvement in it and to tell them that I knew Shane had involvement and she would give me the reasons why.
BPE: OK.
Zappia: Because my original statement was never that Shane was innocent, but that I didn't believe that Shane killed them — and I still stick to that.  That was my statement, I have not changed that theory, I do not believe that he's innocent by any means or any faction of the imagination, but I don't believe that he killed them because he had numerous opportunities to do so, including the day he threatened to kill them, and he didn't.
Zappia:Now, if Neo did Shane dirty and kept things from him that would mean that Shane was, they've been doing home invasions together plenty of times, but there's possibility that maybe that Shane had information that Neo had come upon, there were individuals that were equally or more dangerous and shady than Shane Valentine, and if Shane had that information and Neo was not willing to give Shane what he wanted, and they would never have let Shane in the house, after he had just pulled a gun on them and threatened and he has now shot up Neo's mothers house, they would never let him inside.  But if Shane had information that he could provide to another individual to get Neo knocked off, and by knocked off, killed, because of wronging other more dangerous individuals, then Shane would have most definitely done that out of spite and out of pure anger and frustration.
Because if Neo fucked over Shane, then Neo fucked over other individuals and that's the reality of the situation. He's nineteen years old, he's trying to get his feet wet, he's trying to make a name for himself, that's just the way the game goes, that's just what they do.
Judge Tobiasson's response about the bribe
In an email memo to the Baltimore Post-Examiner dated May 13, 2018, Tobiasson made reference to Zappia and the bribe:
"Days later, she starts making allegations that I tried to bribe her to say Shane was involved in the double homicide despite the fact that a full ten months before my first conversation with her, she gave a statement to homicide…However, one week after Metro learned the three of us were communicating and also communicating with the FBI, they said whatever they had to divide and conquer, forced Aryanne to accuse me of bribery and accuse the FBI agent of lying…Flores and Dano threatened her and made her accuse me of bribery because that would give them a way to get a search warrant and listen to my phones, which I'm sure they have done or they're doing it without a search warrant for but anybody who lodges a bribery allegation against a public official could probably give the police probable cause to issue a search warrant for the FBI is investigating it because they have the statement that was given to their agent that validates everything I had been saying and so it would be a little disingenuous for them to do an investigation but I'm sure they didn't provide that information to Metro when she made that allegation."  
Zappia: I learned from having Frost as my pimp, one thing that every pimp says, and I've been around Frost and his other pimp friends, they all say, you don't have, pimps don't have friends in the game.  They have family, people that they kick it with but there are no friends in the game.  Your circle is you and your bitches, and that's what a pimp will say. It's you and your bitches, you don't have friends, there are people you kick it with, there are like-minded individuals but it's you and your team and that's what it's called, that's why you're a team, that's why they're your pimps, that's why you're their bitch, it's a team, you're a team and that's what matters to each other.  You're making money for him, he's living off you, he's supposed to be building you up etcetera, you guys against everybody else and every pimp says that.  So in the technicalities of the game, Shane and Neo may have been doing shit together but they weren't friends, you don't have friends in the game.  Family doesn't matter, I learned that from me and my sister, blood doesn't matter, nothing matters.  Your loyalty to your pimp and your bitches is your only loyalty. There is no other loyalty, it's a dog eat dog world.  That's how the game is, that's why it goes so south so quick and that's why these pimps instill fear in these women because you are their source of income, their shelter, their food in their stomachs, their means to survival and they instill fear, so you don't leave.  The fear of leaving is what they instill in you.  You don't want to leave because of what they are going to do to you.  If they have no loyalty to you and you're everything to them, that allows them to be who they are, they don't have loyalty to anybody.
Zappia: So her wanting me to recant a statement that I've already given that they already didn't believe from the beginning was unfathomable for me and I wasn't, no amount of money would make me do the wrong thing.  I already did the wrong thing for money, and that was prostitution.  I will not take a dollar amount to go against my better judgment.  I've now already put my life in jeopardy, I'm not putting it further in jeopardy by changing my statement and having police officers think I'm a compulsive crazy person.  So, that night I leave the sushi restaurant, I get in my car…
BPE: Let's go back, so we know, what year and month are we talking about when that meeting with the judge happened?
Zappia: October of 2017.
BPE: OK. 
Zappia: I leave, I'm sorry I don't leave, I get in my car, I put my son in the car, I get in the car.  I wait until I see Melanie leave, I get on my phone and I call Connie, and because again, the original plan of contact for Melanie to even have my number, to begin with, was Connie.  So I call Connie and I ask her like hey, I have a question for you.  How well can you trust the judge and she says oh, I trust her.  I said well I don't.  I did not at that time, I did not tell Connie about the bribe. It wasn't until months later that the bribe even came out.  I wasn't the one who told Connie.  [Las Vegas Metropolitan Police Department] Criminal Intelligence was, and I will get to how that came about.  I told Connie that I don't trust her at all, I found it very weird that she knows all this information on me, but she doesn't know my dad or my stepdad. So at this time, you know our prior conversations, she has led me to believe that she does not know my step-dad, she doesn't know him from anyone.  The only reason she even made them, because I mentioned my step-dad and that's it.  Well…
BPE: We're talking about Judge Melanie Andress-Tobiasson right?
Zappia:  Yes.
BPE: OK, go ahead.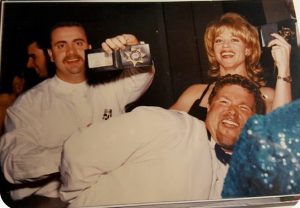 Zappia: And so she tells me she doesn't know him nothing like that.  But the whole time she's telling me he was a crooked cop and we talked so many conversations, she's talked so much crap about so many different cops, sergeants and sheriffs, people like I don't even know or had no involvement with.  In my own personal case, I've heard these names because of Connie but they're not, in terms of what I'm telling you they're not, besides Greg Flores and my step-dad, they are not individuals that directly had anything to do with me. I'm talking Sheriff Lombardo, just different individuals that I have not personally had to deal with or had any knowledge of.  She mentioned that Dosch is crooked and all of this and that Grimmett can be trusted and she's going through all these different names, district attorneys and all these people that can't be trusted. I haven't gone to court yet. There are different individuals I never heard of, I don't know anything about it.  I have now turned my back on Greg Flores, the detective on my case and now we're four weeks away.  I'm supposed to go to trial the end of November, preliminary, not trial, preliminary hearing in November and I know it's coming.
I have turned my back on Greg Flores because of who I now know to be the judge, that I can't trust him that he is horrible, he's shady, he's not going to solve it that's why he's been running amok and doing whatever it is he wants.  I turned my back completely on him.  I tell Connie, well I find it so weird that she knows this information but hasn't, the judge has no idea who my step-dad is.  Twenty-three years as a cop, there's no way this judge never even at minimum, heard of him, and that's what she's led me to believe. Of course, she knows, of course, the judge knows your dad, she sent me a picture of her with him.  I said wait, what and Connie's like yeah, I'm going to send it to you, so she sends me the picture.  It's a picture of Judge Tobiasson holding up her badge and my step-dads with her and other individuals in the picture.  I immediately text the judge, like you're a fucking lying piece of shit.  I'm going to let the world know what a shady piece of shit that you really are, fuck you, you fed me doubt, you had me doubt my own case.
She led me to believe that there were people that were trying to kill me because of information I had, and I did say horrible, I admit that I said horrible, horrible things to the judge out of anger and frustration.  She bribes me literally, to go and change my statement, she has told me my sisters death was not a suicide, that it was a murder, she's told us that the FBI has Sydney's case, she told me that my case was going to go nowhere, and Frost is going to walk.  All this crap.  So I decide after I get off the phone with Connie, I've received this picture, I'm going to call Greg Flores and I'm going to tell him everything that happened because he's going to point me in the right direction and this is all going to get resolved because again, I don't know how the system works, this is my first time through all of it.  It's been a very draining emotional two years.
BPE: Right.
At this point, for a lack of better words, the cat's out of the bag.   This is confirmed in text messages between Tobiasson and Land and what caused Tobiasson to break off contact with Land and Zappia:
Land:10/24/2017 2:52 PM – Melanie I spoke with Aryanne yesterday after she spoke to you. She became suspicious and untrusting after you lied to her about your association with Dano.  There would have been no reason to think you were not upfront about knowing Dano.  There was never a mention of the photo after the night you sent it.  I didn't know.  If the truth had been told, it would not have made a difference.  A bad cop is a bad cop. She felt you had a personal vendetta to settle with people we were working on getting.  After your meeting she felt very uneasy about your intentions.  She asked me if I trusted you – I told her I absolutely trusted you 1000%.
Land:10/23/2017 3:10 PM – You met Aryanne yesterday…
Land:10/23/2017 2:51 PM – Trust with who? Why would she not trust you based on an old photo?
Tobiasson: 10/23/2017 2:50 PM – Trust is gone.
Tobiasson:10/23/2017 2:49 PM – And that's the last text I am sending to anyone about anything.
Tobiasson:10/23/2017 2:49 PM – She did this because of the picture and now she doesn't trust me.
Tobiasson: 10/23/2017 2:48 PM – You're wrong. It does change.
Land:10/23/2017 2:46 PM — Nothing changes. We still move forward.
Land:10/23/2017 2:45 PM — I figure whatever she says would have to be proven regardless. We never really gotten into Dano or that part of her past.  I don't who any of the players are.  Our focus has been Frost and that incident and Sydney – discussing different possibilities.
Land:10/23/2017 2:40 PM — How did we lose our best witness? Aryanne sent me a message and said she is going to get an attorney.  She can still provide information…
Tobiasson:10/23/2017 2:34 PM – Well it's done now because we have lost our best witness.
Land:10/23/2017 2:02 PM – I understand. As I have said, the last thing I would want is for this to end badly.  I want justice more than you.
Tobiasson:10/23/2017 1:45 PM – I have told you everything and you have repeated some things I have asked you not to. If they get a heads up as to what I know, this ends bad.
Land:10/23/2017 11:03 PM – Look from my point of view. My daughter is murdered – her friends did it.  No one is talking – there's police corruption on every level – and I am absolutely no close to the truth.  I now have absolutely no one to go to with information.  Your friend is not concerned with Sydney unless it is directly related to corruption.   So I want only to find the truth and don't know who to go to and who I can trust to tell anything.  I am told not to post on any social media – so basically keep my mouth shut and have faith people are working on this murder when up to this point not a fucking thing has been done.  I have no faith in the justice system or anyone in it.  What if your friend is doing nothing on her murder – then I am stuck.
Tobiasson:10/23/2017 10:45 AM – Not the point. You will do what you are going to do, and I hope it doesn't tipoff the wrong people that things are being done because the more they know the more they can cover.  I hope, for your daughter and Neo's sake, that doesn't happen.  I have told you things in confidence that were told to me.  You have shared them with other people and put them in writing thereby jeopardizing my relationships with those still willing to give info. The fact you can't see the problem is, in fact, the problem.
Tobiasson:10/23/2017 10:33 AM – To put certain things in writing is beyond comprehension. If I ask you not to share something, I have a reason and when you do, it says all I need to know.  Want nothing more than to expose everything and everyone but I know more than ever how things work and now I realize that I just have to keep to myself.  Transparency doesn't work in a situation where you know there is corruption and deception. Sorry but I regret sharing the things said to me because they are now shared with other people and memorialized in writing.  And to send that picture is just beyond my comprehension.
Land:10/23/2017 9:48 PM – You've never confirmed your friend is even working on her murder. Police corruption will not prove who killed her.
Land:10/23/2017 9:45 PM – Melanie – I have placed my search for Sydney's killer in your hands. I know you want justice and exposure just like I do. I connected you with Aryanne in an effort to expose the corruption in Metro and to help fill in missing pieces. I am not sure what you discuss. You ask me not to say things to her and I am sure you tell her not to say things to me.  It raises concerns as to why you were doing so. I also don't appreciate blatant lies.  It makes me question someone's integrity and motives.  If we want the truth to come out – then there has to be transparency and trust among us.  We all have a common goal.  We have all shown each other our openness and honesty.  In order to accomplish what needs to be done, we need to remain honest and open with each other, or doubt and suspicion will interfere as it is already showing by the conversations today.  I have never spoken to you disrespectfully.  You don't need to come at me like that.  I have never spoken to you like that, and never will.  I expect the same courtesy.  Nothing will stop me from uncovering the entire truth about what happened to Sydney.
Questions unanswered
Where was the information that Land was providing to Tobiasson going, if not to the FBI?
Why did Tobiasson tell Land, the grieving mother whose 21-year-old daughter was brutally murdered, that the FBI was investigating her daughter's homicide, when in fact they were not, giving her false hope?
Why was confidential information related to the double homicide being shared with Tobiasson by the homicide detective involved in the case?
Much more to come in part two of this story about the FBI and the LVMPD, including more excerpts from the Baltimore Post-Examiner's exclusive interview with Aryanne Zappia and texts from FBI agents.

Doug authored over 135 articles on the October 1, 2017 Las Vegas Massacre, more than any other single journalist in the country. He investigates stories on corruption, law enforcement and crime. Doug is a US Army Military Police Veteran, former police officer, deputy sheriff and criminal investigator. Doug spent 20 years in the hotel/casino industry as an investigator and then as Director of Security and Surveillance. He also spent a short time with the US Dept. of Homeland Security, Transportation Security Administration. In 1986 Doug was awarded Criminal Investigator of the Year by the Loudoun County Sheriff's Office in Virginia for his undercover work in narcotics enforcement. In 1992 and 1993 Doug testified in court that a sheriff's office official and the county prosecutor withheld exculpatory evidence during the 1988 trial of a man accused of the attempted murder of his wife. Doug's testimony led to a judge's decision to order the release of the man from prison in 1992 and awarded him a new trial, in which he was later acquitted. As a result of Doug breaking the police "blue wall of silence," he was fired by the county sheriff. His story was featured on Inside Edition, Current Affair and CBS News' "Street Stories with Ed Bradley". In 1992 after losing his job, at the request of the Federal Bureau of Investigation, Doug infiltrated a group of men who were plotting the kidnapping of a Dupont fortune heir and his wife. Doug has been a guest on national television and radio programs speaking on the stories he now writes as an investigative journalist.