Labor unions given new protection for communications with workers
By Justin Snow
Justin@MarylandReporter.com
Beginning this fall, confidentiality privileges long enjoyed by attorneys and their clients will be extended to labor organizations and their members, raising concerns that these new protections could interfere with federal law.
One of hundreds of bills that came across Gov. Martin O'Malley's desk for his signature earlier this month, the new law will protect union representatives from having to disclose information received in confidence from an unhappy union member during grievance proceedings.
According to the bill's sponsor, Sen. Brian Frosh, D-Montgomery, the new law will extend the confidentiality clause applied to relationships between physicians and patients, psychologists and patients, clergy and parishioners, and attorneys and clients to unions and employees. Certain information disclosed under these relationships are protected as confidential by one of the oldest parts of common law.
First time for new protections
Much as in those protected relationships, communication pertinent to a criminal proceeding is not protected nor is communication that reveals the intent to inflict harm on another individual. Nevertheless, the new law remains a broad protection extended to labor unions for the first time in the state.
During Senate debate in March, Frosh disputed Republican attacks that the bill was unfair to business owners and should be extended to them as well rather than just unions and their representatives.
"This bill is not about protecting the union," Frosh argued, "it's about protecting the employee."
Frosh said a union representative is acting on behalf of employees and their grievances before management, which is not the case in a relationship between employers and their employees.
Supporters have said the extended protections will allow employees to utilize unions without fear that their words could threaten their job.
The bill was approved by the Senate and House of Delegates along party lines, with the majority of Republicans opposing it.
For employers, the new law, which will go into effect Oct. 1, presents a series of new regulations as to how they deal with labor unions and their members. There are exceptions to what information is protected when an employee takes a grievance to a union representative, including certain information a union is required to disclose under federal law. But no case has yet found its way before a judge for interpretation by a Maryland court.
Business group objected
The Maryland Chamber of Commerce raised questions about the scope of the state law.
Although the law includes a "savings clause," which prohibits the state law from trumping federal rules, the Maryland Chamber of Commerce believes it will still conflict with federal law regulating a union's duty to furnish information to an employer.
"The 'savings clause' only complicates matters and will force employers to file charges against a union, and thrust arbitrators, administrators, and courts into matters that are directly regulated by the [National Labor Relations Act]," the Chamber said in a statement explaining their position.
Gary Simpler, an attorney who focuses on labor law and is a partner with a firm that advises the Maryland Chamber of Commerce, echoed concerns that the state may be stepping into territory regulated by federal law.
"Generally, we're not looking to the union to provide us information for our cases, but there could be instances where this statute would interfere," Simpler said, adding that it wouldn't be the first time the state has passed legislation interfering with federal labor rules.
Asked whether the extended protections would impact his practice, Simpler predicts the new law's impact will be modest, but not nonexistent.
According to Simpler, the new protections could draw out legal proceedings and put employers at a financial disadvantage.
"There could be instances where the union does have access to information that they've obtained from the [employee] that would be important in helping the employer make an informed decision," said Simpler. "If they had the information they might have made a different decision or resolved the case much quicker than when they only learned about the information at the hearing."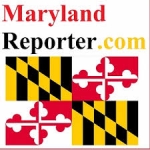 MarylandReporter.com is a daily news website produced by journalists committed to making state government as open, transparent, accountable and responsive as possible – in deed, not just in promise. We believe the people who pay for this government are entitled to have their money spent in an efficient and effective way, and that they are entitled to keep as much of their hard-earned dollars as they possibly can.