Idina Menzel to play The Lyric
More than 20 years ago, Idina Menzel introduced herself to the world by playing performing artist Maureen in 1994's Broadway smash hit "Rent," which won a Pulitzer Prize and continues to be a Broadway mainstay. In 2003, she won a Tony for playing the lead role of Elphaba Thropp in "Wicked," which continues to make millions as it tours internationally.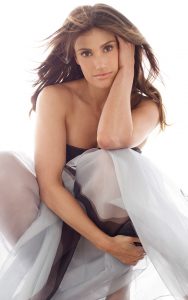 But while those performances were geared to an older audience, she turned back the clock in 2013. She became the voice of perhaps the most famous Queen in movie history as Elsa from "Frozen," which became the highest-grossing animated movie of all time, raking in more the $1.2 billion at the box office.
If you haven't heard her hit Oscar-winning song from the film, "Let It Go," then please stop reading. You probably have no desire to see the 45-year-old when she plays The Lyric on July 18 at 8 p.m. as part of her international tour to support her self-titled album.
"I'm a woman in her 40s, so in order to remain true to myself and authentic, I can't completely cater to a young crowd," Menzel told reporters. "The demographic at my shows are pretty broad, so I usually just kind of give a disclaimer to moms that there might be a few ear muff moments and to just cut me a break and remember that I'm in my 40s. I hope I don't offend people too much."
Menzel mixes her own songs, such as "Queen of Swords," "Small World," "I Do" and "Everybody Knows," with some covers, including "Led zeppelin's "Black Dog," Stephen Schwartz's "Defying Gravity" and Aretha Franklin's "Rock Steady," during her show.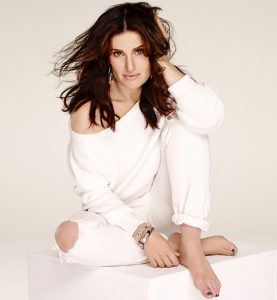 "Songs like 'Defying Gravity' and 'Let it Go' resonate so strongly with young people. I have a responsibility and a pride on stage — how many people get songs like that in their lifetime?" she told reporters. "It's a nice reminder on stage to know that things are going well and how lucky I am."
Menzel draws much of her creativity from her personal life, which hasn't been nearly as glamorous as her stellar career on stage. A few years ago, Menzel and Taye Diggs, with whom she starred with in the Broadway version of "Rent," divorced after a decade of marriage. The two have a son together.
Menzel become engaged to Aaron Lohr – a fellow cast member in the movie "Rent" that came out after the show appeared on Broadway – this past September.
"It's just the personal stuff that's different each time and what story you're telling. This particular time there were some big dueling forces. My professional life was booming and exciting. I was on Broadway, and 'Frozen' was a huge success, and I was singing at the Oscars and the Super Bowl," she told reporters. "And simultaneously I was going through a divorce and dealing with lawyers and mediation and all that stuff. It was a lot of contradicting forces. It gave me a lot to write about."

Jon Gallo is an award-winning journalist and editor with 19 years of experience, including stints as a staff writer at The Washington Post and sports editor at The Baltimore Examiner. He also believes the government should declare federal holidays in honor of the following: the Round of 64 of the NCAA men's basketball tournament; the Friday of the Sweet 16; the Monday after the Super Bowl; and of course, the day after the release of the latest Madden NFL video game.