How to Find the Loveseat of Your Dreams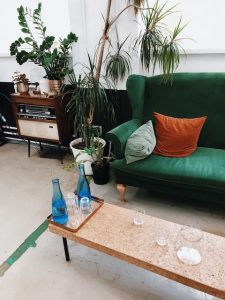 When you decide to add a loveseat to your living room décor, the last thing you want is an ordinary piece of furniture. You want something that stands out, not only for its interesting design, but also for its high-quality construction. Here are some tips for making a choice you'll be happy with for years to come.
Go to a Reputable Furniture Company
Whenever you're looking for any type of furniture, the first thing you need to do is choose a furniture company you can trust. So, before you even look through the choices a company offers, read reviews to find out if they stand by their products.
You can look at reviews on a site like 1StopBedrooms.com to find out what customers are saying about the furniture, delivery, and service offered by the company. The more you know, the better-equipped you are to make the right call.
Choose a Style and Color That Work with Your Room
If you're adding furniture to a room you've already decorated, it's crucial that you consider the current furniture when you choose this additional item. You don't have to worry about everything matching exactly. In fact, some variety in style, color, or materials can bring life to your room. Just be sure that the piece you're adding contributes to the overall effect you're going for. For example, if the furniture you have is a traditional style, a modern style piece would probably look out of place.
Go for Comfort with Great Cushions
You want to enjoy sitting in your furniture, right? So, when you choose your loveseat, make sure it has high-quality cushions. Coil seating is a great feature because it provides comfortable support. You and your guests can also use any included accent pillows to get cozy and relaxed.
Better-made pieces usually have removable seat cushions, which allow you to rotate them or fluff them up easily. Also, if you choose a well-built piece of furniture, the cushions will stay in place unless you decide to move them. On a cheaply made seat, they're likely to slide off easily when you least expect it.
Make Sure It's Well-Built
Comfortable, durable cushions are only one component of a well-built loveseat. Look for frames that meet government standards for quality and durability. Check for well-built corners that are put together with a combination of methods, such as gluing, blocking, and stapling. Make sure the rails that support the seats and back spring are made of sturdy materials like thick hardwood.
Find Fascinating Details
In some cases, you might prefer a very plain piece of furniture. However, the small details can really set your new seating item apart as an interesting addition to your room. Some of the loveliest details include jumbo stitching, nail head trim accents, attractive brad trim, or contrasting cushions or accent pillows. 
Your loveseat should be just what you always wanted it to be. So, don't rush when you're choosing one for your living room. Instead, take a bit of time to explore your options, keeping in mind everything you want from your new addition.