Housing Dept. responds to audit article
The Maryland Department of Housing and Community Development took issue with some of the statements in a MarylandReporter.com article last Friday about an audit of the department, asking "to clarify and correct some of the information." The article contained two substantial errors of fact.
According to the statement from communications director Erlene Wilson: "The Maryland Department of Housing and Community Development (DHCD) provides administrative support to the Maryland Affordable Housing Trust (MAHT) in managing funds it receives on interest-bearing escrow accounts.   By law, we work with our regulatory partner, the Maryland Insurance Administration (MIA), to make sure that the funds received from the state's 1,000 title companies are properly recorded and that any discrepancies associated with these funds is reconciled.  Sometimes the process is longer than we would like, however, it ensures that these accounts are reconciled appropriately."
"DHCD and MIA continue to work together to resolve all late filing of reports on escrow accounts, and in addition, the MAHT chairperson is following up with the participating banks about their legal and fiscal responsibilities."
"Also noted in your article was the erroneous deposit of $194,000 of MAHT funds with another State entity.  This issue was resolved and all funds returned back in January 2012."
The article had said: "$194,000 in DHCD funds was sent to the Maryland Legal Services Corporation. While the money was erroneously deposited by the bank, the housing department didn't work to get the money back for two years, [Legislative Auditor Thomas] Barnickel said. Moreover, the housing secretary wasn't contacted to approve the decision allowing the other agency to keep the money."
HUD funds recovered
The department statement also said, "With respect to U.S. Department of Housing and Urban Development (HUD) payments, prior to the audit discussions were underway with HUD to recover funds due to DHCD.  All funds were received as of May 2012."
Due to an editing error, the article incorrectly stated that the agency was still "continuing to struggle" to get the HUD money.
The department statement goes on: "Finally, a report of $166 million in insufficient funding of mortgage insurance obligations was not in the audit report and is simply incorrect.  The funds represent the total value of DHCD insured mortgages, not the amount owed.   The article states that there is a substantial gap in the net assets of the Maryland Housing Fund when the opposite is true.  In fact, the Maryland Housing Fund has an extremely strong leverage ratio of $1 of net assets for each $2 of loans insured – much higher than the required ratios of $1 of assets for each $25 of single family mortgages and $1 of net assets for each $10 of multifamily mortgages."
"It is of note that under the O'Malley-Brown administration, DHCD has been able to reduce program audit findings from 10 in 2006 to only 3 this year.  DHCD continues to stand ready to assist Maryland families and will remain vigilant to ensure all audit findings are resolved."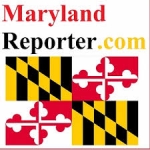 MarylandReporter.com is a daily news website produced by journalists committed to making state government as open, transparent, accountable and responsive as possible – in deed, not just in promise. We believe the people who pay for this government are entitled to have their money spent in an efficient and effective way, and that they are entitled to keep as much of their hard-earned dollars as they possibly can.