Herb Alpert, Lani Hall jazz up the night at DC City Winery
Herb Alpert and wife Lani Hall performing at the City Winery in Washington DC (Mike Jordan)
Having that first hit record is a thrill every fledgling musician longs to experience.  But for music icon Herb Alpert, his debut winner, The Lonely Bull, came with a farcical footnote.
"We'd released The Lonely Bull, and it was climbing the charts all over the country," explained Alpert.  "Our distributor here in DC – I believe it was the Schwarz Brothers – called me up very excited, saying, 'That song of yours, Acapulco 1922, is a smash here!'
"I said, 'Acapulco 1922???  Flip the record over.  You're listening to the "B" side!'"
Alpert's amusing anecdote evoked waves of laughter from the crowd of 300 fans, who packed into the City Winery in DC last night for a nostalgic trip with Alpert and his lovely wife, Lani Hall, down Route 101.  But toe-tapping memories weren't the only things the talented couple proffered.  Hall electrified the winery with her stirring vocals on Besame Mucho and had the crowd swaying with a very effective rendition of I've Got You Under My Skin.
Alpert also had the crowd nodding appreciatively on several improvisational jazz numbers with the couple's backing trio of Bill Canton (piano), Hussain Jiffry (bass), and Michael Shapiro (drums).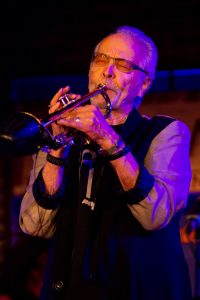 For more discerning listeners, who may have tuned out modern music, it should be noted that Alpert's horn has never really been out of the mix. His latest tune, a cover of Ain't No Sunshine, is currently wowing smooth jazz aficionados, while his recent takes on Puttin' On The Ritz and What a Wonderful World continue to garner a new generation of fans.
"That beat-heavy stuff you hear when your car is at a light is a different kind of music," observed Alpert, "but I'm glad that trumpets are making a comeback."
Brazilian rhythm is also in vogue, and Lani reminded the audience of the impact Brasil '66 made with hits such as Mais Que Nada; What Now, My Love; Fool On The Hill; and So Nice.
Fans who came out to hear selections from the Herb Alpert songbook were not disappointed.  Along with the sensual sensation Rise and the aforementioned Route 101, Alpert mixed medleys of Tijuana Brass hits throughout the show, playing (amongst others) Lollipops and Roses, Casino Royale, Mexican Shuffle, Tijuana Taxi, A Taste of Honey, Whipped Cream, and The Lonely Bull.
Alpert also snuck Spanish Flea into one of Lani's Latin numbers and had the crowd join him as he sang This Guy's In Love With You.
"That song was such a huge hit I thought I might try doing another vocal release," said Alpert. "So I recorded a second Burt Bacharach and Hal David song called Close to You. I thought it sounded pretty good, but my producer took me aside and said I sounded terrible, adding 'It's just not you.'
"So, I never released it.
"In 1970, I gave it to The Carpenters.  That was their breakout song, and it's as popular today as ever, God Bless her."
Taking questions from the crowd, one eager fan asked, "Could you play Zorba the Greek?"
"You know, Zorba is the one song I really had to study to get it right," reflected Alpert.  "There's a lot of double-tonguing – it's a difficult piece to do right.  Every other song was recorded with me stepping into the studio and going with the feeling of the moment. That's how I prefer to play."
Herb Alpert and Lani Hall's spring swing continues with stops in Boston, Chicago, Nashville, and Atlanta, before winding up next week in New York.  Information about the tour, as well as a look at Herb's philanthropy and career, may be found here and in this feature piece about Herb Alpert.
Check here for information about upcoming shows at the DC City Winery.
Please enjoy the following photos of last night's Herb Alpert and Lani Hall concert by staff photographer Michael Jordan.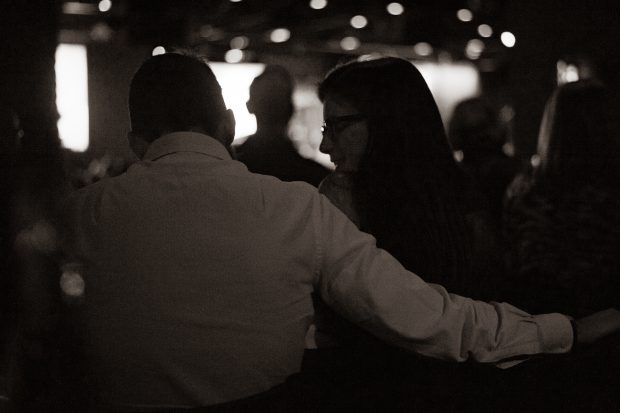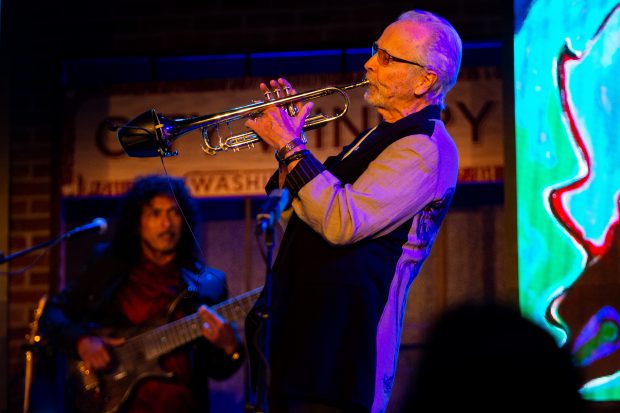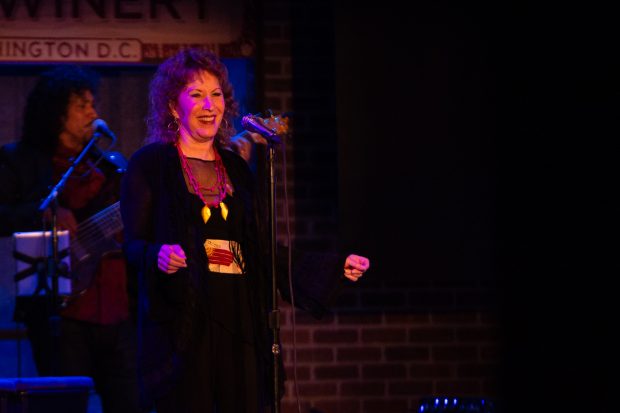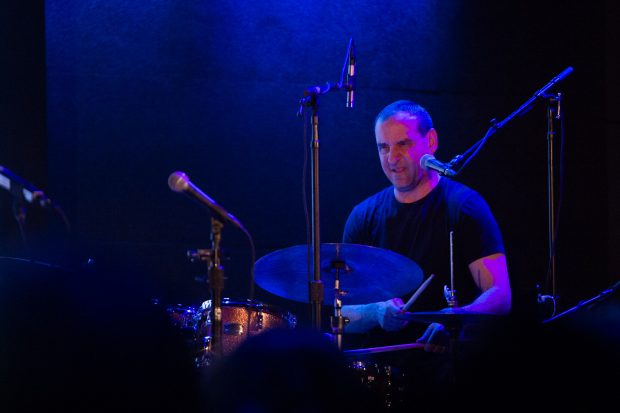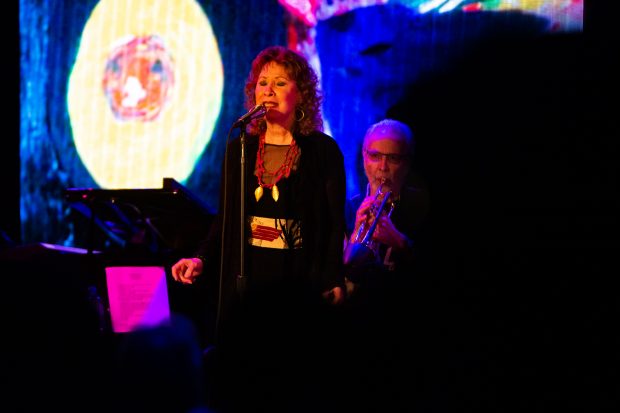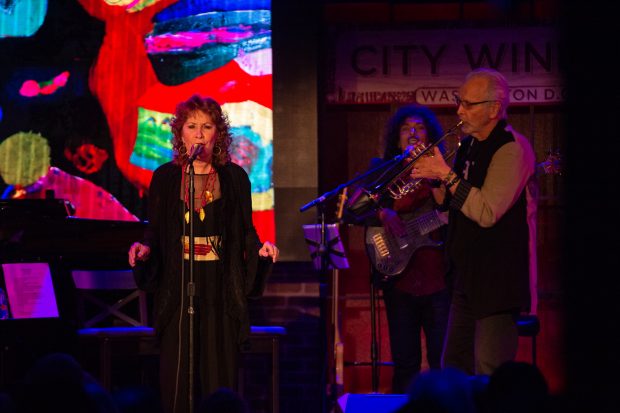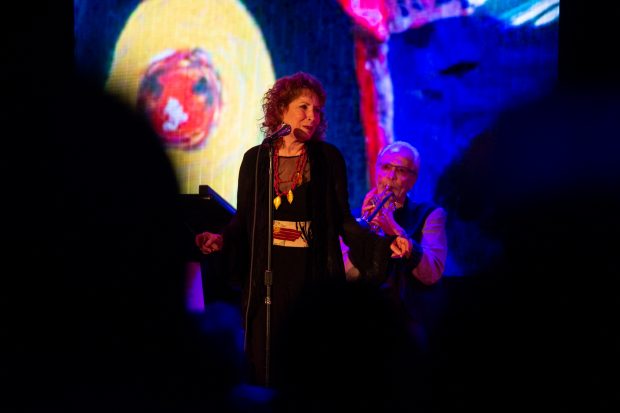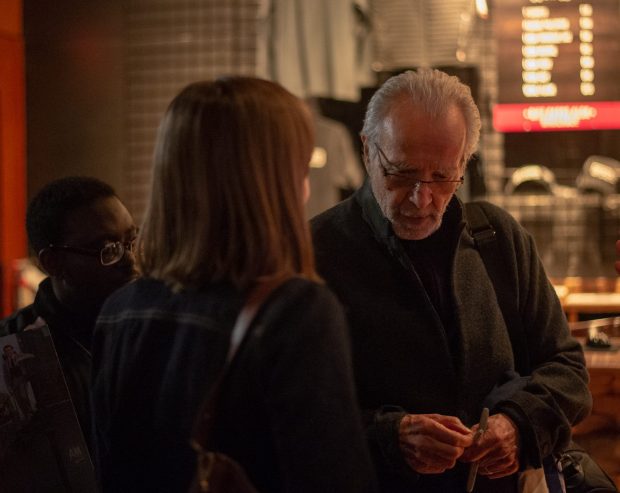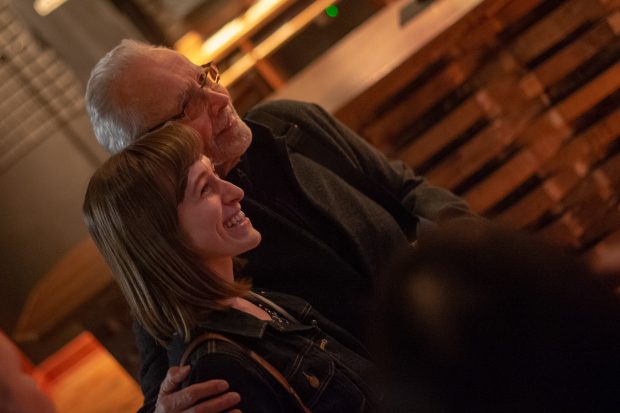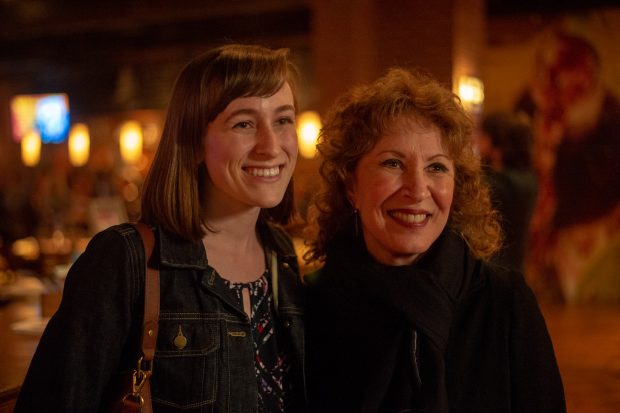 Anthony C. Hayes is an actor, author, raconteur, rapscallion and bon vivant. A one-time newsboy for the Evening Sun and professional presence at the Washington Herald, Tony's poetry, photography, humor, and prose have also been featured in Smile, Hon, You're in Baltimore!, Destination Maryland, Magic Octopus Magazine, Los Angeles Post-Examiner, Voice of Baltimore, SmartCEO, Alvarez Fiction, and Tales of Blood and Roses. If you notice that his work has been purloined, please let him know. As the Good Book says, "Thou shalt not steal."