Harris touts new bridge funding as she wraps national infrastructure tour
By IAN DECKER
WASHINGTON – As part of the Biden administration's infrastructure agenda, Vice President Kamala Harris on Thursday announced nearly $300 million in federal funding for nine major bridge projects in the nation's capital and eight states.
Standing near the aging 14th Street Bridge that connects downtown Washington to Arlington in northern Virginia, Harris said the span will receive $72 million to restore the structure's weakening supports, which carry over 88,000 vehicles per day.
"Across our nation, we are investing in building a better future for our nation," Harris said, "and this bridge that has gone decades without urgently needed repairs is evidence of that progress."
The 14th Street Bridge, less familiarly known as the Arland D. Williams Jr. Memorial Bridge, actually consists of three spans. Opened in 1950, the bridge is one of just seven highway bridges over the Potomac River linking Washington and neighboring Maryland suburbs to Virginia. (The capital and Virginia also are linked by a railroad bridge and a Metro bridge.)
"Most of us know how important this bridge is, particularly those of us who live in this region," U.S. Deputy Secretary of Transportation Polly Trottenberg said. "We know what a critical link it is between D.C. and northern Virginia as Capitol Hill residents travel in our region."
"We have witnessed a gradual return to traffic volume of pre-pandemic levels on our roadways on our bridges and overpasses," said Everett Lott, director of the District Department of Transportation, "emphasizing the urgent need for price-scale investments in our transportation infrastructure."
Lott said that over 630,000 jobs are located within three miles of either side of the14th Street Bridge.
The Bipartisan Infrastructure Law, which includes $40 billion to repair or replace bridges across the country, will help create jobs and provide improved access to rural and urban communities, according to the Biden administration, which said it has funded over 4,600 bridge repair and replacement projects nationwide.
Even so, more than 43,000 bridges in poor condition across the United States still need repair, the White House said.
The White House also announced that Transportation Secretary Pete Buttigieg would visit upstate New York, where the infrastructure law funds projects, including the Castleton-on-Hudson Bridge near Albany, which serves roughly 17,000 vehicles daily. The project is set to receive $21 million.
Senior Advisor and White House Infrastructure Coordinator Mitch Landrieu will visit Madison, Wisconsin, where the John Nolen Drive Bridges will get $15.1 million to replace six bridges that serve 45,000 vehicles per day.
"It is because of these investments all across our nation," Harris said, "we are rebuilding roads and bridges and ports and airports."
Harris also announced funding for these projects:
$24 million for improvements to the Palm Avenue Overcrossing Bridge in San Diego.
$73 million to replace the 85-year-old Lafayette Avenue Bascule Bridge in Bay City, Michigan.
 $11.5 million to replace seven rural bridges in northwest Oklahoma.
$13.9 million to replace a 93-year-old viaduct at the Burgard Bridge in Portland, Oregon.
$51.2 million to replace six aging rural bridges in northwest South Carolina.
$14 million to replace the US-59 San Antonio River Bridge in San Antonio, Texas.Harris' comments concluded a three-week tour in which senior White House officials, including President Joe Biden, traveled across the country to announce funding for various infrastructure projects.
The infrastructure law includes the new Bridge Formula Program, which the Department of Transportation launched at the start of 2022. It provides funding to repair bridges over five years, including $5.5 billion in 2022. Another $5.5 billion was released for 2023, according to the White House.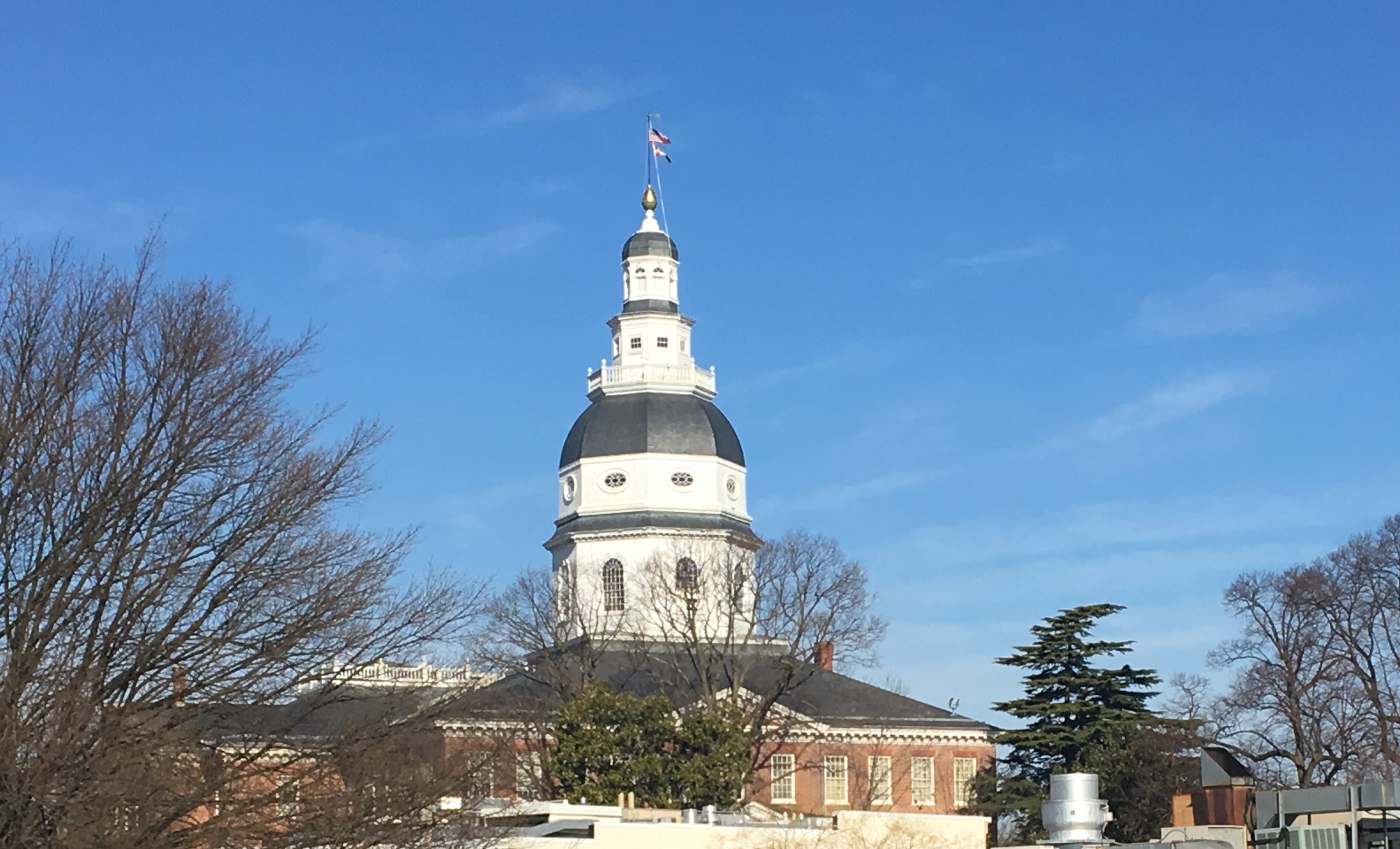 Capital News Service is a student-powered news organization run by the University of Maryland Philip Merrill College of Journalism. With bureaus in Annapolis and Washington run by professional journalists with decades of experience, they deliver news in multiple formats via partner news organizations and a destination Website.