Greta Van Fleet brings double-header to Maryland
Greta Van Fleet swung through the area this week with a one-two punch of power that left fans with no doubt there is a future for hard rock music.
Beginning with a slot in DC 101's Kerfuffle festival at Columbia's Merriweather Post Pavilion on Sunday, and following up with a full headlining set at MECU Pavilion in downtown Baltimore, the band gave fans their money's worth with a performance value.
The Kiszka brothers Jake, Josh and Sam Kizka, along with Danny Wagner are in the midst of their massive 2019 World Tour in support of their most recent album Anthem of the Peaceful Army. The band has been on the road from their Michigan home base since the beginning of the year with a few West Coast shows followed by a string of shows in Japan, Australia, Central, and South America and their current run up the East Coast of the USA. Following this leg, the band will head to Europe for series of shows through June and July, then start the cycle again with fall dates in Australia, New Zealand, and another US & European run.
The world twice over and we get two stops, not too shabby.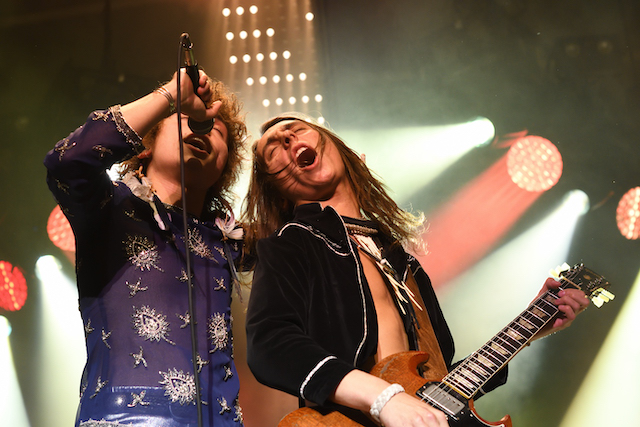 I caught the 2nd show of the week at the Inner Harbor and I have to say these kids really know how to put on a show.  I'm amazed at the stage presence of these guys after such a relatively short time in the game. They bring physical energy to the show that expresses the music masterfully.  The movements and interaction of the members and the arrangement of the drum kit that provides an excellent view of Wagner's attack all feed into the performance.
But it can never be just about the look if you want to sustain a career in rock and roll.  These guys have the musical chops to pull it off as well. Ok, this is the part where someone's going to chime in with "oh they're just some Led Zeppelin clone".  Yes there are musical similarities, but here's an interesting statistic, According to setlist.fm's records, Greta Van Fleet has covered John Denver more often (15) and played more Doors' songs (2) than Zeppelin (0 and 0). Not very clonelike.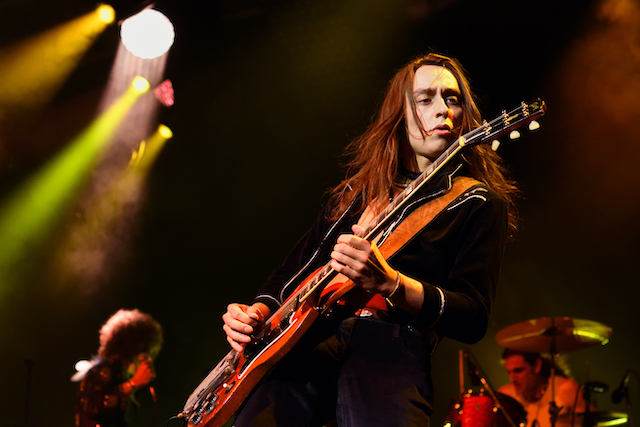 The sound is primarily built around guitarist Jake Kiszka, any decent rock band needs a good shredder, but they certainly function as a whole more than the sum of the parts.  They can be as tight or loose as the moment requires, a skill built on their massive tour schedule I'm sure. The complexity of their playing style has really expanded since their last stop in Baltimore a year ago and seeing how young this band still is, their ceiling could be very high.
The setlist for the sold out MECU show featured six of the eleven songs off of Anthem four from Black Smoke Rising, a cover of Labi Siffre's Watch Me, and a piece called Black Flag Exposition, an extended jam that wove in and out of different melodies and rhythms (I think I caught a little bit of J Geils Band in there).  The detailed setlist can be found HERE.

Chris Swanson is a live music and sports fanatic and a long-time Maryland resident. He holds tightly to what some consider an unreasonable affection for the Baltimore Orioles and older music venues. Chris has a Communications Degree from the Franciscan University of Steubenville.