The summer solstice begins on June 21, and we have done our research on this year's newest and greatest music to ensure you have the most memorable moments of 2012. So let's celebrate the sunshine, the sunburns and even the humidity. Dust off those speakers, you're going to want to put this one on blast.
"Trip" – Vacationer – Listen Here
Site: www.vacationermusic.com
If summer made a sound, it would be Vacationer.  The entire album, "Gone," might be the closest thing to a complete aural embodiment of summer out there.  Everything about this album, from the cover art to the band's website, which might be one of the coolest we've seen, oozes summer.  The band is called Vacationer.  And leading the way on this solid album is the track "Trip."  The need to get away is a summer sentiment we all share.  With a lush sounds, this song (and album) is the a portal to whatever summer destination you wish to get away to.
"Tokyo Sunrise" – LP- Listen Here
Site: www.iamlp.com
Imagine yourself on one of those drenching summer days when finally the sun begins to descend and you find yourself on your mother's hammock in her backyard staring at the sunset when all of a sudden your iPod shuffles to that perfect song in that perfect moment playing LP's "Tokyo Sunrise" and she belts out, "I'll see you again, I'll see you again, I'll see you again …" causing your heart to flutter.
"Hold On" – Alabama Shakes – Listen Here
Remember when Rock 'n Roll was a legitimate genre? There was none of this sub genre B.S. like "dream pop" or "psychedelic folk." Well, thank God for bands like Alabama Shakes who bring back the pure authentic rock and roll feel with a soulful lead woman like Brittany Howard. Their song, "Hold On" is a must have for your summer playlist. They make music fun again adding the perfect sound to your summer days.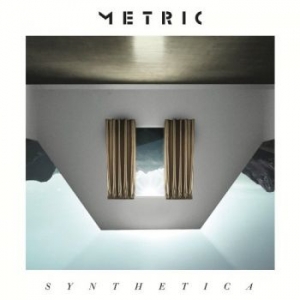 "Breathing Underwater" – Metric – Listen Here
Site: www.ilovemetric.com
This one's for that moment when you notice the keys in your hand, the car is in front of you and you've got that stack of bills in your pocket that you've been saving for something "responsible" and all of a sudden you say, "screw it!" and the next moment you realize you're actually driving and you're actually headed west down the highway. Emily Hanes starts moaning, "Is this my life? Am I breathing underwater, Is this my life?" and you realize, with the help of Metric, that nothing is more important then adventure. Be careful kids! This song might make you do something interesting.
"Please be my Third Eye" – La Sera – Listen Here
Site: www.hardlyart.com/lasera
If Katy Goodman had not merged from Vivian Girls to form her solo project La Sera, the summer would be a much bleaker moment in our lives. Her song, "Please Be My Third Eye" brings a little of that California humid-less sunshine onto the East Coast and exposing the summer for its true purpose: finding summer love.
"Lay Your Cards Out" – Policia – Listen Here
This song causes a soundgasm to leak from your ears forcing you to flow with the prominent bass line and groove with Channy Leaneagh's dreamy voice. The repetitive lyrics form a trance like state helping you to recover from whatever damage you did to your liver the night before while jazzing you up to do it all over again. We highly suggest checking out the music video to watch Leaneagh dance along to the beat. Trust us. You'll understand once you see it.
"Tomorrow" – Niki and The Dove – Listen Here
Site: www.nikiandthedove.com
Niki and The Dove breaths inspiration with Malin Dahlstrom's flawless vocals. "Tomorrow" challenges you to get out of a bed and helps you enjoy the overbearing sunshine. Dahlstrom sings, "If tomorrow comes, I want to waste my love on you like a pearl merchant, I'm ready to learn what it takes to burn, I'm gonna let you show me what it means to breathe fire." If that doesn't make you realize the urgency of the summer, you need to check your pulse. However, the beats in "Tomorrow" can also create one for you.
"Jojo's Chillin" – Killer Mike – Listen Here
Site: www.myspace.com/grindtimeonline
What if the summer sun isn't the only heat you have to escape?  Then take note from Killer Mike, who weaves a wonderfully entertaining story with "Jojo's Chillin."  Set with the task of dodging the feds in Atlanta, Killer Mike leads us along with Jojo as he navigates his way to freedom through an airport. We can only hope that at some point this summer, we find ourselves in a similar situation as Jojo, with "seat belts on, seat back up / Triple shot of Seagram's in Jojo's cup."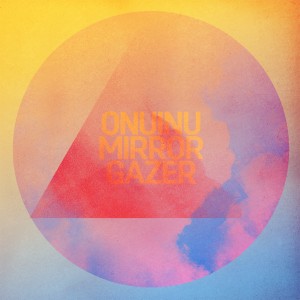 "Happy Home" – Onuinu- Listen Here
The best ideas are always the most obvious, and such is the case with the music the Onuin (pronounced "on you in you") has been churning out in Portland.  He makes the musical equivalent of a peanut butter and Nutella sandwich by mixing hip hop and disco, creating what he likes to call, you guessed it "Disco-Hop."  The song, coming from his debut album Mirror Gazer, gleams with chilled out keys, kept in time by a steady beat, making this song hard to listen to just once.
"All of Me" – Tanlines – Listen Here
It is important to offer something you can dance to, and so, we present to you, Tanlines.  The second single from their album Mixed Emotions is layered with tropical sounds that with just enough bounce, making it perfect for summer.  The chorus bursts with warmth as  lead singer Eric Emm presents the challenge to "do what you don't do."  To put it simply, we love this song.

"Heaven" – The Walkmen – Listen Here
This song dives in head first with a simple, hazy guitar riff accompanied by the distinctive swoon of Walter Martin that has always made The Walkmen such a great band.  It is good to hear them remaining in perfect form, and with the the title track off their new album, Heaven, we are immediately taken to the best moments of a road trip; when the excitement of the destination has subsided into the quite pleasure of good music and rolling scenery.  "Heaven" plays perfectly with the hypnotic unfolding of the road, whatever the destination may be.
"Younger Us" – Japandroids – Listen Here
Remember that one summer when everything was absolutely perfect?  We all have that one, before the pains of college or work or real life clung to the backs of our minds.  Japandroids brings us back to those days with their sweltering anthem-like song "Younger Us."  The straight forward, blistering guitar and drum combination bring us back to that perfect summer by asking "remember that night you were already in bed, said screw it, got up to drink with me instead?"  The entire album, Celebration Rock, is another essential acquisition for a successful summer.