One of the best things about Charm City is the array of entertainment options not far from your front door.  But what are Baltimore's Best Bets? Let us tell you –
Now through May 12 – Frost vs. Nixon, Vagabond Players, 806 S. Broadway, Baltimore, MD 21231. Here's the event site. More information: 410-563-9135
Remember the old days when politicians actually tried to explain away their missteps? Oops — wait. OK, well, let's just say that the Richard Nixon stumbled his way into history by leading a dirty tricks' pack that was exposed. (Yes, we know the Washington Post exposed Watergate. Thought we'd just work that in here before they remind us, ahem, again). The play's getting plenty of solid reviews, so go check it out and support the Vagabond Players, too.
Now through April 29 – 36th Sugarloaf Crafts Festival in Timonium, 2200 York Road, Timonium, MD 21093 Here's the event site.
We're all cutting back on extras, but miss Sugarloaf and you'll hate yourself in the morning. You know the drill – 250-plus craftspeople displaying their one-of-a-kind photographs, fine art, fashion, jewelry and you name it Kids can enjoy the live demonstrations – think copper spinning and stone sculpture – and music and more.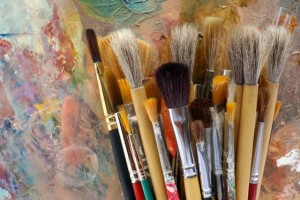 Not convinced? Let us say one word – Holidays. Do you really want to do the day after Thanksgiving shopping thing this year? Seriously, go find gifts now.
April 29 – Baltimore Farmers' Market & Bazaar, Jones Falls Expressway, at Holliday and Saratoga Street, Baltimore, MD. Here's the event website.
We don't need to wait for fundraising events to benefit the community. This Farmer's Market draws farmers (of course!), artisans, and others to the area to sell produce, flowers, jewelry, crafts, and you name it. Plus, aren't we all glad that the cold, rainy weather is giving way to spring. So why not go? Think there's no big rush? Think humidity. Really, go now.
May 3 – Slash featuring Myles Kennedy and the Conspirators. Rams Head Live, 20 Market Place, Baltimore, 20212. Here's the event site.
How can you not want to go to this? Slash was a class act when Axl Rose snubbed the Rock 'N Roll Hall of Fame, his former band mates, fans, and just about everyone else when he declined the induction with a pretty darn harsh statement. Not only did Slash show up and play but he gave props to some of his musical heroes – including Deep Purple. Oh, and he didn't trash Rose.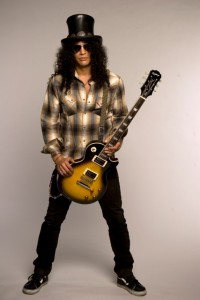 Yeah, the music will be great but – go just to support civility.