Garth Brooks: Country Music great exceeds expectations with shows at Royal Farms Arena
I never had the privilege of watching Frank Sinatra perform in a concert setting, nor did I ever get a chance to see Elvis Presley or Johnny Cash. Yet history notes that each of the aforementioned music legends had an undeniable presence on stage; an ephemeral quality which cannot be manufactured. Call it charisma or animal magnetism; the truly great ones just have a certain something. Last week, that certain something was on display here in Baltimore, and it's not hyperbole to say that Garth Brooks measures up to the likes of Sinatra, Presley and Cash.
What makes this Stetson wearing, guitar slinging singer so unique? As my dear friend Mary Jane succinctly put it – Garth Brooks is the real deal.
Brooks – who is currently on a world tour – was in town for five (count them) sold-out shows at the Royal Farms Arena. He had originally been booked for only two shows, but the blizzard postponed the tour by a week – allowing time for promoters and the terrific team at the Royal Farms Arena to accommodate an unprecedented demand for tickets for three additional shows.
Before I go any further, allow me to say that I am not a modern Country Music fan. True, I have Southern roots. I love Marty Robbins and Patsy Cline (who doesn't?) and enjoyed the easygoing style of Jimmy Dean. I own a few albums by Charlie Pride, Johnny Cash, Glen Campbell and Jerry Reed. And (for those like me who love to laugh) Homer and Jethro also figured into the mix. But my childhood interest in the genre started to fade near the end of the Countrypolitan era – back when Lynn Anderson and Conway Twitty were still topping the charts. The CB radio song craze may have been the last straw – though I continued to watch Hee Haw every now and then to catch Gunilla Hutton.
All that said, I wasn't quite sure what I might get from attending a Garth Brooks concert. To my utter delight, Brooks exceeded all of my earnest expectations.
I guess when you've sold more than 150 million records, you really don't need an introduction, and Brooks shared the stage – not only with a group of superb backup singers and masterful musicians – but with a 14,000 strong karaoke chorus which kept him company for over two and half hours.
Brooks opened with his recent, heart pounding hit, Man Against Machine, and then followed with a string of crowd pleasing classics, including Two of a Kind (Workin' a Full House), Beaches of Cheyenne, The River, and Two Pina Coladas.
Fans were on their feet throughout most of the show, and you could hear boot heels clicking when Brooks launched into Papa Loved Mama and The Cowboy Song. Brooks even offered impromptu covers of a few pop classics, such as Bob Seger's Turn The Page and Billy Joel's Piano Man.
Brooks brought the crowd back to earth with more mellow hits like The Dance, That Summer, The Thunder Rolls  and If Tomorrow Never Comes, and struck a chord with this reporter with the thought provoking ode to God's wisdom, Unanswered Prayers.
About midway through the show, Brooks was joined by his multi-talented wife, Trisha Yearwood. The pair sang several numbers together, including their wistful hit, In Another's Eyes. Once done with the duets, Brooks took a well-deserved breather. Yearwood then continued to entertain the appreciative crowd with a selection of her own hits. These included, She's In Love With The Boy, XXX's and OOO's, Wrong Side of Memphis and Georgia Rain.
Brooks returned after Yearwood's set and finished out the show with another string of familiar favorites, putting an exclamation mark on the entire affair with his honky tonk anthem, Friends In Low Places.
Say what you will about Country Music, the genre has a way of touching the soul. To that end, Garth Brooks made the weekend memorable for the thousands of fans who snatched up the tickets as fast as the Arena could print them. From a critic's perspective, it was also nice to note Brooks demeanor as he carried himself on stage. Clearly – this is a man who lives to make music, enthusiastically revels in the spotlight, and absolutely, unashamedly loves his throngs of devoted fans.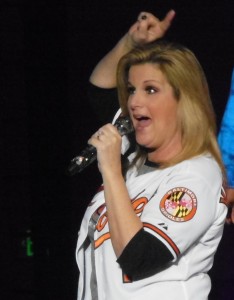 Speaking of fans, it was fun to see Trisha Yearwood don a Baltimore Orioles jersey. Garth did the same, I am told, during some of the other performances.
Baseball aficionados will recall that, in the late 1990's, Brooks took some time away from his music career to follow his dream of becoming a Major League Baseball player. It was with that history in mind, that the Baltimore Post-Examiner asked Garth Brooks if he would consider coming out of retirement to play right field for the Orioles.
Garth's reply to this admittedly tongue-in-cheek question was heartfelt and absolutely terrific. We've included it here for every Orioles fan:
"Right field I could never get a-hold of. Man those balls are tricky in right field. Left field, you've got to have speed – which kinda put me out, but I didn't care to play left anyway. But I love baseball; I love Baltimore. Of course, growing up with the last name of Brooks, Brooks Robinson was my hero. Bobby Grich, Boog Powell, I loved all those guys. The Orioles? You know, I'm a Buck (Showalter) fan. So watching them play through the years has been fantastic. I'm a huge baseball fan. But would I be stupid enough to go out there and suit up right now? You bet your ass I would."
Make no mistake about it. From baseball to ballads, Garth Brooks is a force to be reckoned with.
And Mary Jane – you were absolutely right.
Garth Brooks is the real deal.
Please enjoy the following photo roundup of the Garth Brooks World Tour. (credit all photos Anthony C. Hayes)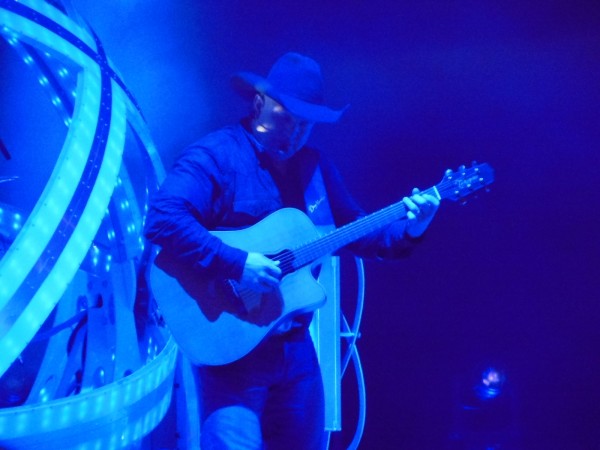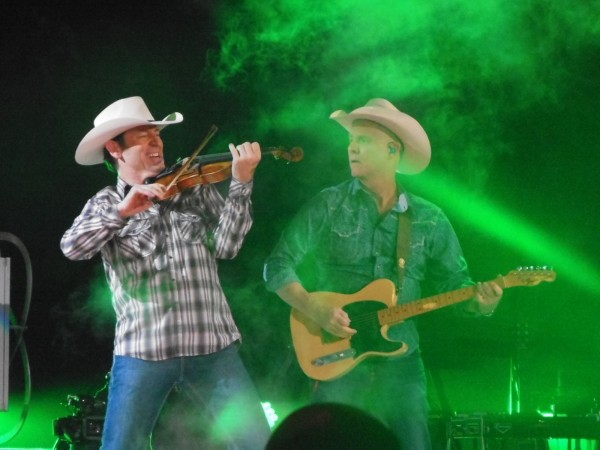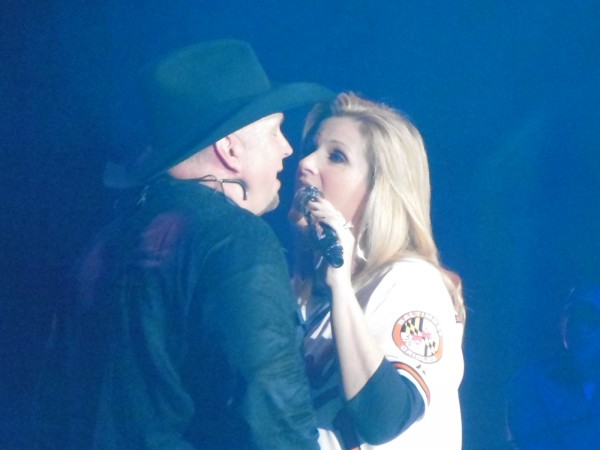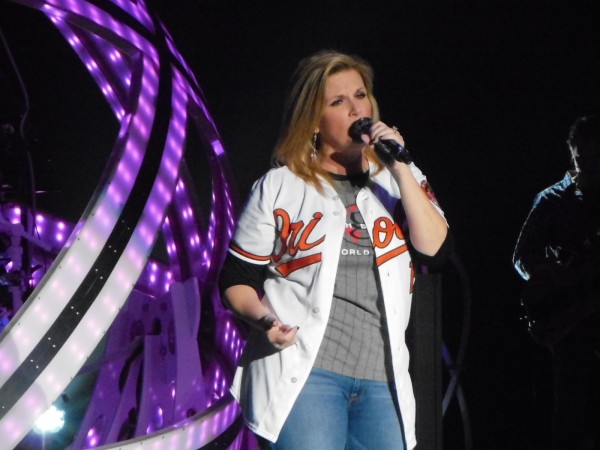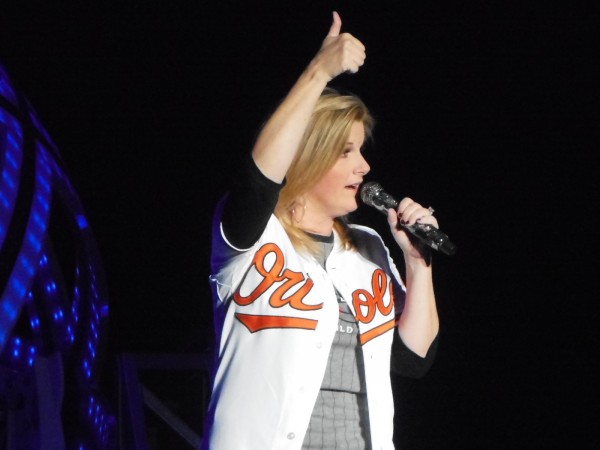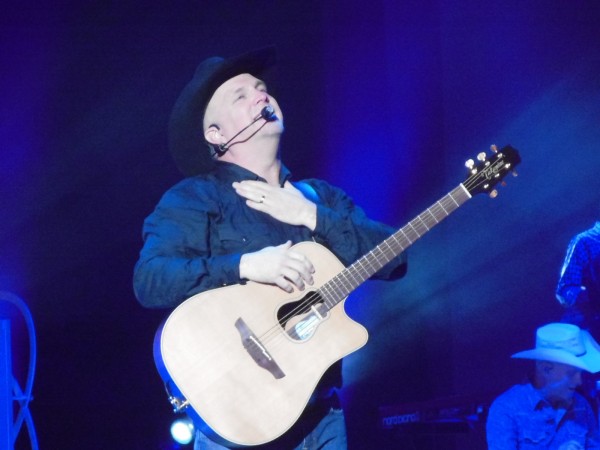 Anthony C. Hayes is an actor, author, raconteur, rapscallion and bon vivant. A one-time newsboy for the Evening Sun and professional presence at the Washington Herald, Tony's poetry, photography, humor, and prose have also been featured in Smile, Hon, You're in Baltimore!, Destination Maryland, Magic Octopus Magazine, Los Angeles Post-Examiner, Voice of Baltimore, SmartCEO, Alvarez Fiction, and Tales of Blood and Roses. If you notice that his work has been purloined, please let him know. As the Good Book says, "Thou shalt not steal."