Los Angeles: FYF Fest showcases amazing bands
Why am I so excited for FYF Fest in downtown Los Angeles? Well, let me just drop a couple bands down: M83, Beirut, Yeasayer, Desparecidos, Dinosaur Jr, Twin Shadow, Cursive, Future Islands, The Men, Sleigh Bells… and the list continues. But don't worry. I'm going to highlight some of my favorite bands that I just listed and tell you why you should pay special attention to them and buy tickets to FYF Fest.
FYF Fest is in L.A. State Historic Park. Since 2004, FYF Fest's line up has continued to grow. In 2004, only 13 bands performed. Now, the event is split over  two days with 30-plus bands. Although the website offers no history about the event, it explains, "One day I will post the history of the festival. I tried to write it tonight but I'm exhausted. Hope you understand." It does provide a video which shows the high energy the event produces from the audience.
Let's begin with my top favorite bands playing at FYF Fest.
 1. Beirut
Founder Zach Condon is an incredible musician. He began recording music since he was 15. His stardom didn't take off until after he quit college and recorded Gulag Orkestar with local musicians from Hawk and a Hacksaw. After his first album released he rapidly acquired a large following within months.
His music is best described as indie folk/world music, or as I like to call it, music to dance around in your room as if you were a Gypsy child.
His most recent album The Rip Tide was released in June 2011 and was written the previous winter in upstate New York during an incredibly isolating snow storm. This album seems to be more sedated then his older work, which may be because of the circumstances in which it was written in, but still provides for some body-sway action.
2. Yeasayer
Band members Chris Keating, Ira Wold Tuton, Anand Wilder, Jason Trammel and Ahmed Gallab described their band as, "Middle Eastern-Psych-snap-gospel." Unfortunately, I'm not sure what that means so I can't say for sure if I agree or disagree, so I'll just go ahead and say the band has an interesting sound, in the best way possible.
The band became wildly recognizable back in 2007 after playing South By Southwest festival, and in 2008 began touring with bands including MGMT and Man Man. Also in 2008 the band sold out at The Black Cat in Washington, D.C. So many people were left without tickets that D.C. bloggers began a protest to move the show to a different venue so more people could attend.
It is possible that this band has also played almost every festival in the U.S. Just to name a few, Virgin Free Fest, Austin City Limits, Sasquatch! Music Festival, Bannaroo, Pitchfork Music Festival, and of course, this year will play FYF Fest.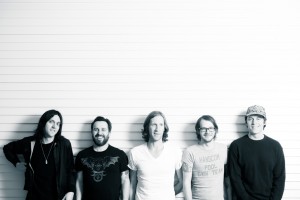 3. Desaparecidos
This should be one of the more interesting shows as the band broke up in 2002 when singer/songwriter Conor Oberst from Bright Eyes could not dedicate enough time to the band because of the success Bright Eyes was experiencing.
Desparecidos is described by many different magazines in many different ways. Rolling Stone described them as "anthemic thrash", while Alternative Press calls them, "full on emo-in-the-garage".  Although these views seem opposing, I couldn't agree more. Their lyrics are full of attacks on the government and alludes to the terrible way people live their superficial lives.
The band recently came back together to play the MAHA Fest in Omaha, Neb., and even launched an official website, releasing a full tour for 2012.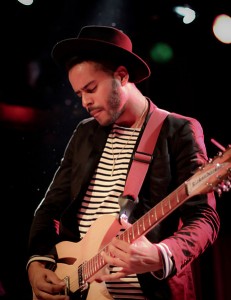 4. Twin Shadow
Twin Shadow is the stage name for musician George Lewis Jr., originally from the Dominican Republic who relocated several times around the East Coast, but settled in Brooklyn, N.Y.
His music is some serious throw back to '80s new wave. While Lewis' past projects were self produced and released, his most recent record Confess was produced by Grizzly Bear's Chris Taylor and was released on Chris Taylor's record label Terrible Records. In 2011, he played five music festivals around the U.S., including Pitchfork and Coachella.
His unique blend of new wave and jazzy bass lines will provide for some intense dancing during FYF Fest.
5. Future Islands
This is another band that has elements of new wave with a heavy synthesizers and bass guitar. Based in Baltimore, Md., the band formed in 2006 in Greenville, N.C., while members Gerrit Wlmers, William Cahsion and Samuel Herring attended East Carolina University.
The most interesting thing about the band is lead singer Herring's voice. I must admit, it took a while to get used to his "vampire-like" voice. But steadily this band has become one of my top recommendations. Their solid, steady sound with confessional lyrics is what really brings this band to life. Pitchfork has rated their three major albums 7.1-7.6, which for picky Pitchfork is pretty damn good.
But alas, a mass crowd of people at FYF Fest will be able to experience them for all their greatness.
This concludes my top 5 picks to look out for while attending FYF Fest. I suggest doing some research on as many bands as possible as to not make sure you miss an incredible act. FYF Fest is set for Sept. 1 and 2. Tickets are $89.
Mian Hickler is an English student who has recently moved back to Tempe, AZ from DC. She enjoys finding new music, making her own clothes, reading Frank O'Hara poetry and drinking cappuccinos.