Freeman Hrabowski lives in the limelight until a crisis hits
Freeman Hrabowski III, the president of the University of Maryland, Baltimore County, began his civil rights activism early in life. As a 12-year-old, he marched in the May 1963 Children's Crusade in Birmingham, Ala., organized by the Rev. Martin Luther King Jr.
The notoriously racist Birmingham police commissioner, Eugene "Bull" Connor, glared at the young black boy and asked: "What do you want, little Negro?"
To kneel and pray for freedom, Hrabowski replied.
Connor spit in Hrabowski's face and had him and hundreds of youths arrested, and they spent five days in a Birmingham jail.
Today, more than a half-century later, Hrabowski continues his fight for civil rights – but now, it's a battle waged more in the classroom and through intensive intervention in the lives of thousands of Baltimore teens in trouble with the law.
Hrabowski, who took over as UMBC president in 1992, has earned a nationwide reputation for transforming an obscure, suburban outpost of a sprawling state university system into an academic and research powerhouse. Under his leadership, the school has garnered widespread praise and recognition, particularly for nurturing black students in science, technology, engineering and math (STEM).
UMBC now graduates more students who go on to complete doctorates or medical school than any other college in the nation. UMBC's Meyerhoff Scholars Program — which Hrabowski started in 1989 to prepare black students for science and research careers though academic, financial and social support, intensive mentorship and professional development — now counts 1,000 alumni, many in top positions in their fields.
But Hrabowski knows helping blacks advance entails looking well beyond the suburban campus in Catonsville – to the most vulnerable inner-city youths, and some of those facing the longest odds: juvenile offenders. Nearly three decades ago, Hrabowski started the Intensive Intervention Program, part of the Choice Program at UMBC — 24/7 intervention in the lives of the city teens who commit juvenile offenses and faced likely incarceration.
Instead, up to 500 of them at a time participate in Choice's IAP, and it transforms their lives.  Working with the city's social services and juvenile justice departments, the school system, attorneys and a host of others, IAP provides counseling, mediation, legal advocacy and parent support groups. The program's AmeriCorps volunteers at UMBC keep tabs on teens, with nightly visits to their homes, and the program monitors compliance with curfews, school attendance and grades and ensures the kids have plenty of activities to keep them off the drug corners. The intensive support makes all the difference: Almost all the IAP kids have stayed out of trouble, graduated from high school and gone on to jobs or college. Choice also runs jobs and education programs, with the education program providing community-based and in-school alternatives to suspension, expulsion and arrest.
Hrabowki's work hasn't gone unnoticed. In 2009, Hrabowski was named one of America's 10 Best College Presidents by Time magazine, and three years later, the magazine listed him among the 100 Most Influential People in the World. He received both the TIAA-CREF Theodore M. Hesburgh Award for Leadership Excellence and the Carnegie Corporation of New York's Academic Leadership Award, recognized by many as the nation's highest awards among higher education leaders in 2011, when he was also named one of seven Top American Leaders by The Washington Post and the Harvard Kennedy School's Center for Public Leadership. In 2012, he received the Heinz Award for his contributions to improving the "Human Condition" and was among the inaugural inductees into the U.S. News & World Report STEM Solutions Leadership Hall of Fame."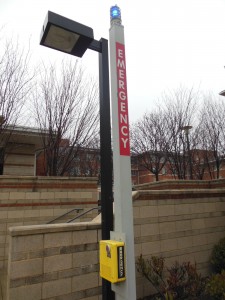 At a time when football and basketball coaches are often the faces of their universities, Hrabowski is as synonymous with UMBC as its Retriever mascot. And he decided against fielding a football team and instead put the money into a championship chess team. He's become known for developing close working relationships with students, often spotted on campus, greeting students by name and asking about their classes.
He has served as an educational consultant for the influential National Science Foundation  and the National Academies of Sciences, Engineering, and Medicine. Hrabowski turned down a possible position in former President Obama's Cabinet so he could  dedicate his time to UMBC, which has 13,640 students, 45 percent of them minorities. He recently co-authored Raising Academically Successful African American Young Women.
But Hrabowski's tenure has not been without controversy. Some critics suggest he should have played a much more visible role and responded with concrete action after highly publicized sexual assault allegations and lacrosse players' texts threatening violence at the UMBC campus.
Last July, the U.S. Education Department's Office of Civil Rights launched a federal investigation into a UMBC student's complaint that the school violated federal law by failing to inform her of her civil rights and remedies she could seek for sex discrimination claims. Victims claiming other universities failed to inform students of their civil rights or failing to properly investigate sexual assaults have won multi-million dollar judgments in lawsuits alleging violations of Title IX of the Education Amendments of 1972, which bars sex discrimination in education. Nationwide, the Office of Civil Rights is investigating about 250 complaints of Title IV violations over how universities have handled sexual assault allegations.
At UMBC, the woman alleged she had been "subjected to a sexually hostile environment" after being drugged, brutally assaulted and raped by another UMBC student on the campus in 2015. Her attorney, Wendy Murphy, said UMBC officials discouraged her from reporting the incident to Baltimore County police, telling the attack and rape were "not serious enough to report to the [Baltimore County Police] and that she would have a better likelihood of against her alleged assailant if she took her complaint through the university's disciplinary process." A UMBC disciplinary panel cleared the alleged assailant of any wrongdoing, concluding he had consensual sex with the woman who testified that he drugged, beat and raped her. UMBC investigators never examined photographs showing the victim's injuries from the attack, nor investigated whether she had been drugged, Murphy said.
A UMBC spokeswoman said after the woman filed the complaint that she could not discuss specific allegations of a sexual assault, citing privacy concerns, nor the investigation. In an email, UMBC said it is "committed to both preventing sexual assault and responding effectively to allegations of misconduct" and called sexual assaults "a deeply troubling challenge for colleges and universities throughout the country," The email said UMBC would work closely with the Office of Civil Rights, adding, "We welcome this opportunity to take an even closer look at our current processes."
In 2014, UMBC faced scrutiny and criticism over its handling of a student's allegation that she had been gang-raped by four members of the Retrievers basketball team. UMBC did not report the alleged gang-rape on its daily crime log, a possible violation of the Clery Act, a federal law designed to inform the public about sexual assaults that occur on or around college campuses. Hrabowski refused to comment at the time. The victim claimed she was gang-raped by four players in a dorm room on the UMBC campus in August 2014. The four basketball players she identified as the men who raped her were expelled, but none faced criminal charges.
In March 2015, UMBC made international news when it suspended five women from the lacrosse team after they were accused of sending text messages in which they threatened to maim and "kill" their freshmen teammates,  and "take down the coaches." The texts, in which older players threatened to use their lacrosse sticks as weapons during practice, led to one of the co-head coaches not having his contract renewed.  UMBC Athletics Director Tim Hall said in a statement: "This type of behavior and language from any student is concerning and it doesn't reflect the community standards at UMBC as an institution."
Hrabowski never commented on the incident.
Sexual assault is an epidemic facing college-aged women, who are four times more likely to experience assault than other women, and, among undergraduate students, 23.1 percent of females and 5.4 percent of males report being sexually assaulted or raped, according to the Rape, Incest, and Abuse National Network, the nation's largest anti-sexual violence organization.
Could Hrabowski, widely regarded as a visionary who put UMBC on the map nationally, have done more to show his leadership and become the face of the campus in crisis after the rape allegations and the scandal over the threatening emails from women's lacrosse players?
The Baltimore Post-Examiner recently spoke with Hrabowski about his role as UMBC president and as a community leader – and his response to the crises on campus. It has been edited for clarity.
Post-Examiner: How has your history as an activist and your experience with Martin Luther King  influenced how you run UMBC?
Hrabowski: I prefer to say that, first of all, I was fortunate to learn a great deal from the civil rights movement and from King and other leaders, and perhaps the most important message, or lesson from that period for me was the importance of building community among people and working to develop a common vision of what we hope to achieve, and that is exactly the same thing we work to do at UMBC, to have a common vision to create a climate that empowers students to work, to be the best the can be, to learn, to do research and to imagine what the future can be for them. So the notion of building community, of setting high expectations, and of creating a collective vision are all things that one finds, I believe, at UMBC, in the same way that I learned them during the civil rights movement
Post-Examiner: How has UMBC acted as a microcosm of the social change that's occurring in the broader world? How has UMBC lead or been impacted by the changes in women's rights and civil rights over the past 50 years?
Hrabowski: In many ways we are an experiment in American higher education, since we are the only university founded to admit students of all races, and for 50 years we have been working to create a climate that encourages people from different racial, ethnic, religious backgrounds, with different points of view on many things, to learn how to study together, live together and understand each other's points of view, and as a result we have produced thousands of leaders who are working in this region, in this state, and well beyond, with the goal of justice and fairness for all people. We also work through programs like the Shriver Center to encourage civic engagement, and working with first time offenders in the Charge Program to working with schools like Lincoln Elementary, to programs in social work and psychology and pre-law, all focused in helping people in low income backgrounds, from children to senior citizens, to give them support. We are a training ground for large numbers of community leaders.
Post-Examiner: What steps does UMBC take to create a safe environment for women, given the historical precedent that pushes women out of STEM fields and the current crisis of sexual assault on college campuses?
Hrabowski: We have developed a number of structures that are focused on empowering women from the Advance Program to increase substantially the number of women faculty to the to the Center for Women in IT, focused on large numbers of women becoming ambassadors, to encourage girls and young women to go into those fields, to a number of legal developments on our campus of hiring additional people to give support to women who may have challenges or find themselves with different challenges, to most important to hiring a number of women in senior administrative positions, from vice provost to dean of the Graduate School to many other positions set a tone that says that leadership among women is very important at UMBC.
Post-Examiner: Are there any changes that you want to implement or progress you would like to see to continue to make the school safer for women?
Hrabowski:The work that we're doing needs to just be continued. We've gone from 12 percent women faculty in the STEM area to now approaching a third, and then we'll move on towards half. We have big grants designed to focus on family balance and giving people support; we have had the first women dean of engineering at UMBC, and from my perspective what we need to do now is to continue doing the things we're doing and to give people the opportunity to speak their mind and say what they believe and to let us know whenever they have problems.
Post-Examiner: In Chapter 6 of your book Overcoming the Odds: Raising Academically Successful Young African American Women, you acknowledge how sexual assault can hinder women's education. How did the research that you did for that chapter impact your official response and your personal reaction to the 2016 federal investigation and the allegations that UMBC has mishandled sexual assault cases?
Hrabowski: First of all, if you get to our attorney, you will see that we have not mishandled, the headlines said something about mishandling, but we did not mishandle and we have been proven to be correct in the approach that we have taken in each of those cases. What the research did was help us make sure we were creating an environment where people can speak and tell us when they have a problem, and from doing a number of interviews with women of all types. I am confident that people have a channel through which they can work if there is a problem. If you talk to Dave Gleason (UMBC general counsel) or some of the women attorneys on campus, you will find that we did not mishandle any of those cases. That was a dramatization by the media in terms of the headline. If you go back you will see that there was an accusation of mishandling but we were proven to not be mishandling at all.
Post-Examiner: Does it trouble you that the 2014 allegations that UMBC's investigation failed to include an image of the victim's injuries and recommended against Baltimore County Police Department involvement?
Hrabowski: I don't even know the case you're talking about, what I do know is that I have a very clear conscience that we worked to do the right thing in each case and most importantly that we have trained a number of women faculty and staff to be the adjudicators. The committees are disproportionately consisting of women – and if you talked to any of those women, they would repeat what I am saying. We have worked really hard and been successful in being fair to all parties involved. I cannot be more emphatic in saying that I feel very good about the fact that we worked really hard to be fair to all parties and I have a large number of women who have worked on these cases who would say exactly what I am saying. So I'm not sure where you're getting your information but if you have particular – and I want you to quote me on this – if you have particular concerns about a particular case, let me get you to a legal authority who can talk to you about it and give you the official situation. I'd be more than happy to do that, but I'm sure you understand that there is no way I could understand and know about the details of particular cases with the level of specificity that you're talking about right now. But I would be delighted to get you to the right person who can give you that information.
Post-Examiner: According to UMBC's daily crime logs, 80 percent of reported sexual assaults on campus from 2010-2015 did not lead to criminal charges. Does that trouble you? Do you think there needs to be some kind of change in the infrastructure? (In fairness, how does this rate compare with other schools'? Context would help.)
Hrabowski: Absolutely not. Please quote me saying that. Absolutely not. No. I've looked at those cases broadly. I've had people – women and men, legal authorities, the Attorney General's  Office and others, experts in this area – look at the way we handle things, and we have been complimented for the approach we have taken and the investment we have made in it and the seriousness with which we take these matters. These are very important situations, very important, and we have handled them well. Now, is there room for improvement? There is always room for improvement in any case. There is no institution that can say it's perfect, of course. In all the cases that I am aware of and that I've had a chance to work with lawyers on, we have worked, and I'm so glad you're recording this, we have worked very hard to supportive of our students, of our faculty, and of our staff, and I can get you to Dave Gleason, who is on the general counsel, and some of our other attorneys and they can get you any information you need.
Post-Examiner: I would be glad to contact those people, but I want to know your own thoughts on this issue and I have admired your previous work in the community, so I was surprised to hear the details of the 2014 and 2016 incidents and the federal investigations (in the media) , and your lack of direct response to them. As a UMBC student, I heard things from peers that mirror what I read in the media, and that may or may not refer to the same incidents. A former student alleged that in 2015, she reported that she was sexually assaulted and that UMBC officials told her that the incident was not serious enough to report to the police and that she would have a better likelihood of an outcome against her alleged assailant if she took her complaint through the university's disciplinary process. I have heard two different students, at different times, say that university officials discouraged them or their friends from involving outside police in allegations of sexual assault on campus. I have understood you as a leader who is at the forefront of social change, and I'm asking these questions because I want to know what you personally think.
Hrabowski: Absolutely not. I do not know of one case. We would never discourage somebody from reporting that. And the people we are going to get you to talk to- and I want you to give us particular examples. I want the record to show that I would never want a young women not coming forth if she has a problem. I agree with you completely. I have spent my life trying to be supportive of women and people of color and others in these matters. So I am surprised to hear you say that some university official discouraged a student from coming forth. In fact, what I'm going to ask you to do is to give us names so we can check on it. I want to investigate. If you have names of students who have been discouraged, I want to know which administrators have done that. I am not at all accepting of people discouraging women from saying when they say they have a problem. We have had a number of cases investigated in great depth. If you think that this university is trying to hide something, then I'm delighted for you to get all the details.
Post-Examiner: Why did you choose not to make public statements about the specific incidents that led to the federal investigation?
Hrabowski: I don't make personal statements about every situation that occurs. That is not the policy of the university. I would not be making a statement every time an incident occurs. We have all kinds of incidents that you don't even know about. But I am willing to get you to the right people at this point. I appreciate the authenticity with which you speak and the fact that you are asking very good questions, and I will get you to the experts who can work with you in determining exactly what the situation was and why we did what we did. But it is true that I would not be making a statement every time there's a problem on campus because there are so many challenges of different kinds. In many cases, legally, it wouldn't be appropriate and in others it just wouldn't be appropriate. We make decisions, but we take these matters very seriously. You may feel that announcements or public statements should be made in each of these cases, but we do not. I have made statements about discrimination, about hazing, throughout the years, I have made a number of public statements like that. People know the record of the university, and I want the record to show, if you go back and look at all the public statements made, we have spoken out against discrimination based on sexuality, race, gender, ethnicity, many times, and we feel very strongly that we want to fight it in any way we can. We are not on different sides when we want to make sure that we are being fair to all students. We may differ in strategy, but we do not differ in values here.
Jon Gallo contributed to this report.

Sarafina Harper studies English, Anthropology, and Gender and Women's studies at the University of Maryland, Baltimore County. She seeks to investigate current events using her anthropological background to reconcile the multitude of cultural lenses that shape our world. She understands the personal experience as inherently political and is an advocate for human rights. Sarafina is a poet and visual artist; her favorite canvases include every available wall, piece of furniture, or willing human being. She experiences live music as a spiritual sacrament and thrives where the freaks and artists wave their flags with pride.