UMBC under federal investigation for allegedly mishandling sexual assault cases
University of Maryland Baltimore County is under a federal investigation concerning allegations the school failed to comply with federal guidelines mandating prompt and equitable resolution of complaints alleging sex discrimination in cases involving sexual assault claims, according to documents obtained by the Baltimore Post-Examiner.
The federal investigation also is looking into whether the student who filed the original complaint was "subjected to a sexually hostile environment," according to the Department of Education Office of Civil Rights. A UMBC official advised against filing a criminal complaint with the Baltimore County Police Department, according to records obtained by the victim's attorney.
The UMBC student who is the subject of the complaint, said she was drugged, brutally assaulted and raped by a student during the prior school year. The Baltimore Post-Examiner does not identify the victims of sexual assault.
The victim's Boston attorney Wendy Murphy claims UMBC violated federal law by failing to properly inform students of their civil rights and remedies in prosecuting claims involving sex discrimination. No charges were filed in the case and the school dismissed the incident as a consensual act without  examining photographs depicting injuries sustained by the victim during the alleged assault, Murphy said.
As of Sunday evening, the incident is not included in the university's Uniform Crime Reporting Statistics.
The UMBC daily crime log includes two additional second-degree rape allegations reported during the 2015-16 school year, but those cases are still under investigation.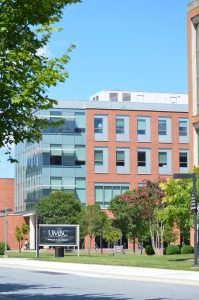 The daily crime log consists of crimes reported to campus police that occur on the school's grounds. Since 2010 there were about 25 reported sexual offenses, which led to three warrants and two arrests, according to UMBC's daily crime logs. About 80 percent of the cases resulted in no criminal charges.
When asked about the investigation, UMBC spokesperson Dinah Winnick provided the following statement to the Baltimore Post-Examiner:
"UMBC is committed to fostering an inclusive and welcoming community and recognizes its responsibility to maintain an educational and working environment that is free from incidents of sexual misconduct. UMBC maintains policies and procedures that address reporting of sexual misconduct, and provides supports, resources, and educational programs for students and the broader campus community. UMBC's policies and procedures were developed in accordance with applicable federal, state, and local laws and regulations, as well as the standards set by the University System of Maryland Board of Regents."
This is not the first time that UMBC has been in the middle of sexual assault and rape scandals. The Post-Examiner reported last October that four members of the basketball team were accused of an alleged gang rape of an intoxicated female athlete in December 2014. All but one of those students, including the victim, no longer attend the university.  The students faced a disciplinary hearing, but it is unknown what happened during that hearing because those records are sealed.
However, no criminal charges were filed in the basketball case. Baltimore County police were frustrated that the school held its internal hearing before detectives could finish their investigation and detectives were not invited to the hearing, according to police records.
Murphy, who filed the OCR complaint on behalf the of victim, said "UMBC's policies are plainly noncompliant with Title IX and Title IV because they segregate out only sex-based offenses for separate and unequal response and redress."
Title IX protects people from sex discrimination in education programs or activities that receive federal financial assistance while Title IV refers to federal financial aid funds.
Murphy said her client "was drugged without her knowledge and subjected to a particularly violent sexual attack, which left her with significant bruises, bite marks, and other injuries on her body."
The suspect claimed the sex was consensual, Murphy said.
The victim had a vague recollection of the incident, and recalled vomiting after being forced to engage in an oral sex act, according to records provided by Murphy.
Murphy said the victim underwent a forensic rape examination where photographs were taken to show bruises.
UMBC's investigator "did not attempt to obtain these pictures nor were the injuries properly taken into account at anytime during the investigation," Murphy said.
A university judicial panel ruled in favor of the alleged perpetrator. Murphy said attempts to appeal that decision proved unsuccessful.
Murphy said the victim "contemplated filing a criminal report at the time [with the BCPD] but declined after being advised by campus officials that the "likely" standard of proof on campus was a lower bar that would ensure action would be taken against the student offender."
Murphy also said that "a campus security official was asked in front of [the victim] if the incident was serious enough to report to Baltimore County police."
The security official said "no," Murphy said.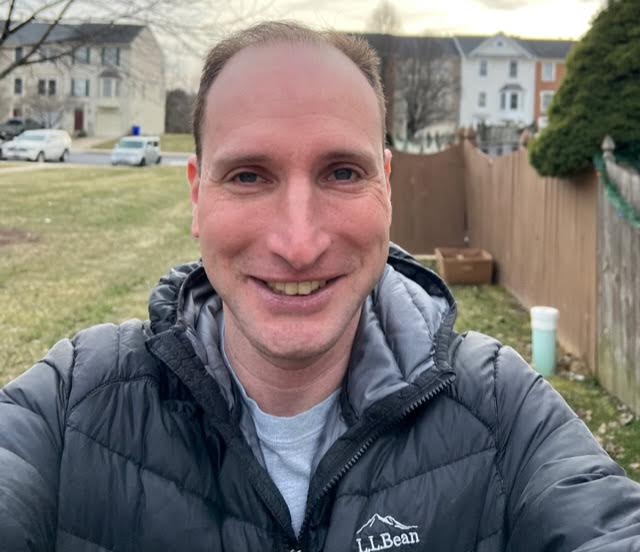 Bryan is an award-winning political journalist who has extensive experience covering Congress and Maryland state government.
His work includes coverage of the election of Donald Trump, the confirmation hearings of Supreme Court Justice Brett Kavanaugh and attorneys general William Barr and Jeff Sessions-as well as that of the Maryland General Assembly, Gov. Larry Hogan, and the COVID-19 pandemic.
Bryan has broken stories involving athletic and sexual assault scandals with the Baltimore Post-Examiner.
His original UMBC investigation gained international attention, was featured in People Magazine and he was interviewed by ABC's "Good Morning America" and local radio stations. Bryan broke subsequent stories documenting UMBC's omission of a sexual assault on their daily crime log and a federal investigation related to the university's handling of an alleged sexual assault.