Former GOP congressman: 'I don't expect other congressional Republicans to follow Amash'
WASHINGTON — Former Rep. Rick Lazio predicts that Rep. Justin Amash is unlikely to be joined by other congressional Republicans in his call to impeach President Donald Trump.
"I don't expect other congressional Republicans to follow Amash. If we were going to see Republicans break toward impeachment it would have happened in the aftermath of the Cohen testimony, Lazio, a New York Republican, told TMN in email on Monday evening.
He added: "It may frustrate Congressional Democrats but there is very little bipartisan support for impeachment, despite the unsavory findings in the Mueller report. Both Amash and Democrats calling for impeachment misread the current political environment. Americans are highly polarized and any effort to remove the President through means other than the ballot box will be seen as illegitimate and overreaching by most voters besides those who already despise the President. This, despite the feeling by many opposed to impeachment that the President's private character is indefensible."
Amash (Mich.) called for Trump's impeachment in a series of tweets on Saturday. He has since doubled-down on his call and has faced harsh criticism from House GOP leaders who have dismissed him as an outlier with minimal influence in the party. In tweets on Sunday, Trump called Amash a "total lightweight" and a "loser."
Amash is a libertarian-Republican. He has often bucked the GOP on issues related to civil liberties and foreign policy. Amash is included among several Republican lawmakers who refused to endorse Trump's 2016 presidential bid.
Amash's call for impeachment received praise from several of the more progressive House Democrats, some of whom have said they now have bipartisan support for the effort.
However, House Speaker Nancy Pelosi (D-N.Y.) and Democratic congressional leaders have largely eschewed talk of impeachment, saying public support is not there.
The Constitution grants the House of Representatives the power to impeach the president. However, the support of two-thirds of the Senate is required to remove the president from office.
Democrats have a 38-seat majority in the House. Republicans have a narrow majority in the Senate.
Lazio is senior vice president with the Houston-based tax consulting service Alliantgroup. He represented New York's Second Congressional District from 1993-2001. He ran for U.S. Senate in 2000 and was defeated by then-First Lady Hillary Clinton.
This article is republished with permission from TMN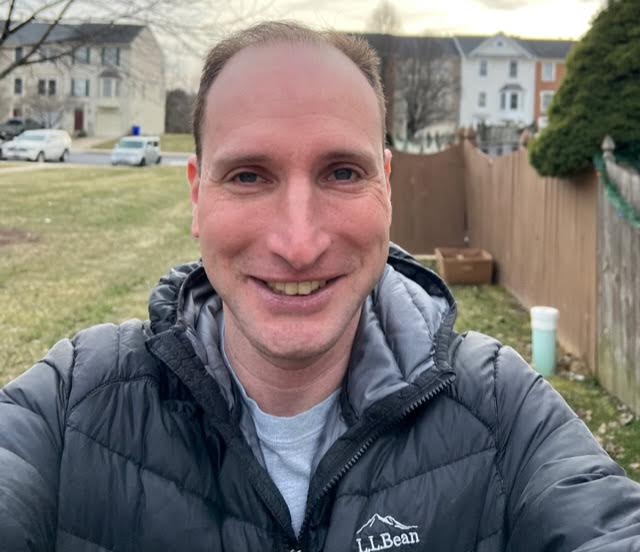 Bryan is an award-winning political journalist who has extensive experience covering Congress and Maryland state government.
His work includes coverage of the election of Donald Trump, the confirmation hearings of Supreme Court Justice Brett Kavanaugh and attorneys general William Barr and Jeff Sessions-as well as that of the Maryland General Assembly, Gov. Larry Hogan, and the COVID-19 pandemic.
Bryan has broken stories involving athletic and sexual assault scandals with the Baltimore Post-Examiner.
His original UMBC investigation gained international attention, was featured in People Magazine and he was interviewed by ABC's "Good Morning America" and local radio stations. Bryan broke subsequent stories documenting UMBC's omission of a sexual assault on their daily crime log and a federal investigation related to the university's handling of an alleged sexual assault.