Former Baltimore's top cop Leonard Hamm has seen it all
Leonard Hamm knows the toll of drugs and violence in Baltimore better than most.
Hamm, who served as the city's police commissioner from 2004-2007 and is now director of Public Safety at Coppin State University in West Baltimore, lost the stepdaughter he had raised since age 3 on a sunny Friday morning in June 2008.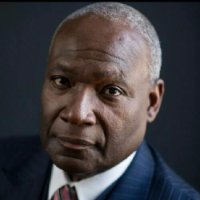 During her last desperate years on this Earth, Nicole Sesker had slept in vacant row houses in Park Heights, trading sex for her next heroin fix.
Hamm recalls growing in a section of Cherry Hill now beset by violence.
"Just about everybody got along with the cops in those days," Hamm says. "Officers walked the beats and chatted with folks and knew who carried guns. That connection has been lost in too many of Baltimore's neighborhoods, lacking jobs, decent housing, good public schools, health care and mentors to help youngsters navigate the path to adulthood.
"I walked around Cherry Hill, and I knew I would be successful because that's what I was taught and that's what I saw all around me."
Today, he says, "You have all these things not getting the basics of life, and it just gives people this sense of hopelessness."
Since his days as a commanding officer, Hamm says, he always wished less money went toward locking up low-level offenders – and more money went toward housing, education, health care, drug treatment and preventing neighborhoods from looking like war zones on some blocks with an occupied house or two and the rest vacant shells.
As commissioner of one of the nation's largest police departments in 2005, Hamm spoke of the need for community policing and, especially, helping low-level drug offenders get clean and find work.
He dispatched officers to the streets to help addicts and low-level dealers "get out of the game" by helping them find treatment, job training, counseling and other social services. The program marked a sharp departure from the department's locking up low-level drug offenders en masse.
"The piece that we need now is the healing part," Hamm says. "We can do all the enforcement we want, but if we don't help people find work, find affordable housing, get treatment, we'll just keep doing what we're doing, locking the same people up."
Like a growing number of experts nationwide, Hamm says the only way out of the sociological Vietnam that is the drug war is a radical shift away from targeting low-level addicts and drug dealers.
Police must go after violent offenders, and the vast amounts money spent on arresting and prosecuting users and low-level dealers should instead go toward drug treatment, prevention, education, job training and other holistic solution. say proponents of treating the violence epidemic as a public health crisis.
They include Baltimore Health Commissioner Leana Wen, who calls for much greater spending on treatment for addicts and fighting the stigma of addiction by viewing it as a disease, not a moral failing or weakness.
"The murder epidemic, I can say unequivocally, is a public health issue and we must treat it as a public health epidemic," Wen says. "The research tells us violence is similar to other infectious diseases, and there is a way to prevent it and treat it and cure it. We must fight stigma and stereotypes with science."
In Baltimore, Wen says at least 25,000 people are addicts. But with a vast array of treatment needs — ER visits, methadone clinics, detox, short-term residential, 28-day rehab – only 10 percent of addicts seeking treatment in the city gets it, she says.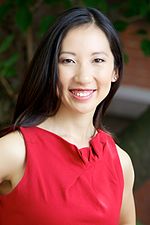 Sometimes, that translates to a death sentence: Because of funding shortages, Wen had to ration naloxone – an antidote medication that can save an OD victim's life in seconds.
The city's Health Department oversees one of the most successful local anti-violence efforts, Safe Streets, which employs ex-offenders to mentor youths at risk of committing or becoming victims of violence through mental health care, drug treatment and first-hand lessons about the toll of drug use and dealing and violence. Baltimore's Abell Foundation, which funds the program, is awaiting a grant proposal on expanding it beyond the four neighborhoods where it has led to dramatic declines in violence.
Dr. Garth Graham , president of the nonprofit Aetna Foundation and former deputy assistant secretary at the Department of Health and Human Services, agrees that largely drug-fueled violence in big cities must be treated by viewing it in the context of urban pathologies. He points to the AimPeace program in Kansas City, Mo., which has sharply reduced violence through  one-on-one intervention with parents and children, counseling, mental health and legal services, conflict resolution and job training and re-entry for felons.
"Treating violence as a public health issue like other infectious diseases or any other chronic clinical health issue can lead to a better outcome," Graham says. "What happens in many communities is we treat the tip of the iceberg, and that's the definition of insanity – to keep doing the same thing and expect different results.
Gary Gately, a seasoned journalist, has won 15 national, regional and local awards for reporting and writing news, investigative, public service, feature, business and travel pieces. Gately's work has been published by The New York Times, The Boston Globe, The Baltimore Sun (where he worked in reporting and editing jobs for 11 years), Baltimore Examiner, the Chicago Tribune, The Atlanta Journal-Constitution, The Guardian, The Washington Post, The Dallas Morning News, Business Week, Newsweek, Arrive Magazine, The Center for Public Integrity, CBSNews.com, CNBC.com, ABCNews.com, USAToday.com, HealthDay, The Crime Report, United Press International and numerous other newspapers, websites and magazines.
His coverage has received awards from the Associated Press, the Society of Professional Journalists, the Washington-Baltimore Newspaper Guild, the Maryland-Delaware-D.C. Press Association and the Society of American Travel Writers (first-place Lowell Thomas Award for best newspaper travel story/U.S.-Canada (immigrant New York).
Gately also has extensive experience editing for newspapers and websites, has taught college journalism courses in news writing, magazine writing and travel writing and is the author of Maryland: Anthem to Innovation, a book on the state's history, industries and attractions.