Extra pension payments cut by Senate committee to balance budget
By Len Lazarick
The Senate Budget Committee voted Friday to take $500 million over the next five years from extra payments into the state pension system to balance the budget this year and for the next four.
The money comes from annual $300 million supplemental payments into the state retirement and pension system promised in 2011 when legislators forced state employees and teachers to increase salary deductions for their pensions and pension benefits were reduced for future employees.
"I know how we agonized over this," said Sen. Jim Robey, D-Howard, who made the motion to amend the Budget Reconciliation and Financing Act.
The motion came after a $238 million write-down in revenues for fiscal 2014 and 2015 on Thursday, meaning even the current year's budget was facing a deficit.
The same Senate committee last year had reduced the extra pension payment by $100 million, and Gov. Martin O'Malley had proposed a similar $100 million cut next year and permanently into the future.
The committee cut an additional $100 million payment in fiscal 2014 and fiscal 2015, reducing each year's payment from $300 million to $100 million. In fiscal 2016, the payment will be cut by $150 million; in 2017, it will be cut by $100 million, and in fiscal 2018 by $50 million. Only in fiscal 2019 does it return to the $300 million payment promised in 2011.
Along with small cuts in other programs in the $39 billion budget O'Malley proposed, the committee wound up with an estimated surplus (called a "fund balance") of just $120 million, three-tenths of 1% of the total budget.
Employee, teacher unions worked with committee
Senate Budget chairman Ed Kasemeyer thanked the public employee unions for their cooperation and consultation.
"State workers understand the hard realities" of the budget, said Sue Esty, legislative director of AFSCME. The reduction in the pension payment allowed state employees to keep the 2% cost-of-living increases and merit pay increases they had just ratified in a collective bargaining agreement, along with health insurance premium breaks.
"This improves on what the governor presented you," said Sean Johnson, for the Maryland State Education Association, because there is a commitment for a path back to the full $300 million payment. It also avoided any cuts in funding to local school systems, one of the largest items in the state budget and a priority for MSEA.
Johnson thanked the committee "for including us and working with us."
Committee members and the unions emphasized that the cuts in supplemental pension payments did nothing to affect retirement benefits for employees or teachers.
"Even with this reduction, we have more than enough to pay out in the long term," said Sen. Rich Madaleno, D-Montgomery. The value of the total pension fund was $43 billion on Dec. 31; it paid $3 billion in benefits in the last fiscal year.
"The system is strong and sound," said Robey. "I don't believe anyone is going to lose" benefits with this.
Related stories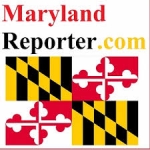 MarylandReporter.com is a daily news website produced by journalists committed to making state government as open, transparent, accountable and responsive as possible – in deed, not just in promise. We believe the people who pay for this government are entitled to have their money spent in an efficient and effective way, and that they are entitled to keep as much of their hard-earned dollars as they possibly can.