Del. Hershey asks commissioners to support Senate bid using official stationery, apparent ethics violation
Updated Wednesday 10 a.m. with Hershey's response.
By Dan Menefee
Special to MarylandReporter.com
Del. Steve Hershey has lobbied county commissioners in Kent, Queen Anne's, Caroline, and Cecil for letters of support to the governor in his bid to fill the seat vacated by Sen. E.J. Pipkin in District 36. But he has done so using his official legislative letterhead — prohibited under ethics rules established by the legislature.
"The official stationery of a delegate or senator is provided at taxpayer expense and is intended for use in official General Assembly business and for customary constituent services," reads Ethics Opinion #2 in the Legislative Ethics Guide that was revised in 2010. "Other correspondence, particularly if it relates to a political campaign, must be sent on stationery that is not printed at the General Assembly's expense."
Hershey, R-Queen Anne's, is in a dead heat with is opponent, Del. Mike Smigiel, R-Cecil, to fill Pipkin's seat. Hershey won the votes of the Republican central committees in Kent and Caroline, and Smigiel has secured Queen Anne's and Cecil. Unless a county changes its vote to give one candidate a clear majority by Sept 10, Gov. Martin O'Malley will choose from either candidate to break the tie.
"In an effort to assist the Governor in his selection, I am seeking the endorsement of the governing bodies in each of the counties within the 36th District along with several local municipalities," Hershey wrote in his letter to the commissioners. "This can be accomplished through a letter of support addressed to the Governor and sent or emailed to the Appointments Secretary."
Democratic governor will make final choice on GOP seat
Central committee members are beside themselves that a Democratic governor will be the final arbiter in a Republican contest on the Eastern Shore. They believe a tie demonstrates a lack of unity in Maryland Republican Party that can be exploited by Democrats.
Smigiel said he objected to Hershey's use of official letterhead but said he would not file an ethics complaint. He said the Republican caucus in Annapolis made delegates aware of the guidelines for use of legislative stationary back in May.
"When the caucus reminded us of this provision back in May, I took note of it," Smigiel said. "When we began this process a few weeks ago, I called and spoke to the ethics advisor who then reiterated that it was unethical to use any resources paid for by the taxpayers in pursuit of the nomination for the Senate seat. I would hope that Delegate Hershey will apologize to the taxpayers and reimburse the state for the cost to the citizens."
Smigiel, a three-term delegate, said the mistake speaks to Hershey's lack of experience and is why he has called for public debate on the issues before O'Malley is given the power to break the tie.
"A debate would demonstrate who the most qualified candidate is, and I believe I am the most qualified and experienced candidate to lead the 36th District," Smigiel said.
UPDATED WEDNESDAY 10 A.M.:
Hershey responded late Tuesday that the ethics guidelines were not clear and that he would take responsibility if a mistake was made.
"As an applicant in this nomination process, I issued an email using my electronic letterhead asking for a letter of support," Hershey responded in an email.
"This specific situation is not addressed in the ethics guidelines. It does specify that a member of the General Assembly cannot use state issued letterhead to advocate for an election or campaign. However, we clearly have the responsibility to make and seek recommendations for appointed positions."
"It's possible there is a fine line between an appointment to a board or commission and that to a elected position."
"Since it is not clearly addressed, I could seek further advice from the ethics council rather than the advice received through an informal staff inquiry. If it is determined that I erred, then I take full responsibility and will issue a retraction," Hershey said.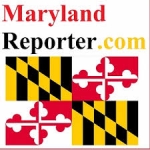 MarylandReporter.com is a daily news website produced by journalists committed to making state government as open, transparent, accountable and responsive as possible – in deed, not just in promise. We believe the people who pay for this government are entitled to have their money spent in an efficient and effective way, and that they are entitled to keep as much of their hard-earned dollars as they possibly can.