David Edward Carpenter's career transition from network marketing to insurance
Choosing a career path in life isn't always simple. While some people pursue their childhood dreams, there are those who aren't able to figure it out until much later. These people find their calling after delving in a number of other fields. Such is the journey of David Edward Carpenter, who had to move from network marketing to the insurance industry to kick-start his success story.
David Edward Carpenter is the definition of a self-made man. At the start of his career, he established multiple businesses and witnessed their rise and fall. Determined and undeterred, he chose to seek assistance from successful entrepreneurs around him, so that he may follow in their footsteps and emulate their efforts and evolve as an entrepreneur.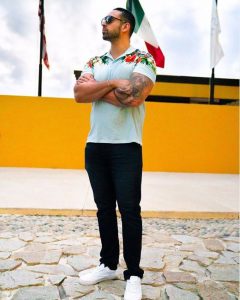 During this time, he met his mentor, which hailed the beginning of a new chapter in David's life. David's mentor introduced him to the insurance and financial services industry. David started out as a field agent and made $2600 straight off the bat. It is at this moment that he knew he had finally found his calling and decided to shift his focus onto the insurance and financial services industry. In a recent one on one interview, David explained, "There is no right or wrong time. Opportunity seldom arrives at a moment of your choosing. Thanks to my mentors, I found my niche and that's where exponential growth occurred. I'm glad I transitioned into it when I did."
David Carpenter was given the opportunity to work with a company that was more than 100 years old. He hit the ground running and soon became a part of the core team, helping them achieve a staggering 289,000 dollars' worth of revenue in 2017. David was made part of upper management within the first 4 months and joined the board of directors in record time. He oversaw the opening of new offices in Arizona and El Paso and grew the company revenue streams from 600 to 2.6 million in 2017-18. David excelled as a mentor, trainer, and coach while outperforming veterans in terms of growth, revenue generation, and expansion related endeavors.
One of David's biggest strengths was his ability to function as an effective leader, leading teams of more than 200 individuals at a time. Many of David's team members also switched careers to enter into the insurance industry on his advice. With regards to his own journey, David explained, "Though I had spent 5 years in network marketing, I approached the insurance industry with an open mind and underwent financial services training. I truly believed in the products and how they can help safeguard families. When your heart is in it, the results will ensue."
David Edward Carpenter adapted, evolved, constantly learned and started over multiple times, until he found his calling within the insurance industry. While his reputation precedes him, he continues to reach milestones and raise the bar ever higher. One thing is certain, David took a major risk by making such a sudden career switch, but the results show that it was clearly worth it.