Crabs, clams and pols in Crisfield heat: a Tawes photo gallery
Everybody political in Maryland goes to the Tawes Crab and Clam Bake in Crisfield because everybody goes to Tawes. Or at least a lot of people keep up the annual tradition on what is typically one of the hottest days of the year.
On Wednesday it was hot and humid as usual, the crabs were plentiful and so was the politics. In State Roundup, we'll link to stories about the crab feast from other reporters who were there. Here's a photo
gallery from the sweltering event.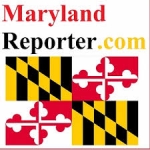 MarylandReporter.com is a daily news website produced by journalists committed to making state government as open, transparent, accountable and responsive as possible – in deed, not just in promise. We believe the people who pay for this government are entitled to have their money spent in an efficient and effective way, and that they are entitled to keep as much of their hard-earned dollars as they possibly can.