Businesses should follow CVS and reinvest in Baltimore
CVS Health revealed plans this week to rebuild two Baltimore stores destroyed during last week's riots that rocked the city and prompted the National Guard to be called up for a week.
"As we watched the events unfold in Baltimore over the past week or so, our hearts turned from pain to the promise of what is ahead," said CVS Health president and chief executive Larry Merlo in a statement. "Our purpose as a company is helping people on their path to better health. There is no better way that we can fulfill that purpose than to reopen our doors and get back to serving the community. It is simply the right thing to do."
CVS has "a long history of serving inner city communities and we are 100 percent committed to serving our patients and customers in Baltimore," Merlo said.
It is not known when the rebuilding will begin but Merlo noted the company is "working diligently to make it as soon as possible."
Since the mid-1990s CVS has been open in Baltimore. It now has nearly 30 stores in the Baltimore area and boasts more than 500 employees. Employees at the two shuttered stores were paid for their scheduled hours during the week of the protests, regardless of the fact they were unable to work, CVS said. Employees also are being placed in other stores so they can continue to earn a paycheck, CVS said.
The torched stores are located at 2509 Pennsylvania Avenue and 2560 West Franklin Street. Both were demolished last Monday during riots following the funeral of Freddie Gray, 25, who died after being injured during his April 12 arrest. Gray sustained a fatal spinal cord injury and died a week later following surgery.
The Rx titan's announcement came five days after Baltimore City State's Attorney Marilyn Mosby's charged the six officers with several offenses including murder in the death of Gray. The CVS announcement also came a few days prior to U.S. Attorney General Loretta Lynch launching a federal civil rights' investigation into the Baltimore City Police department.
This bold decision by CVS represents an opportunity for entrepreneurs to take an active part in rebuilding an impoverished community.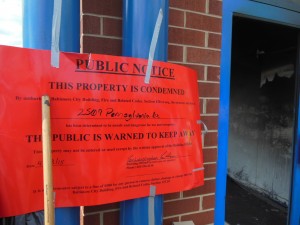 Efforts focused on resurrecting Pennsylvania Avenue and Franklin Street locations are not only crucial in terms of providing medication and groceries for elderly residents, but businesses such as these and others, also provide employment opportunities for at-risk youth.
Residents echoed similar sentiments to reporters as riots unfolded and local businesses, many of them minority owned, burnt to the ground. Many cheered with the news that CVS is not leaving their community.
The city deserves some credit for getting the ball rolling in effort to rebuild and it's local affiliate of the state's Department of Taxation and Assessment recently announced owner's of damaged property may be entitled to tax relief, thus creating incentives for investment.
"In the aftermath of the recent turmoil in Baltimore City, many business owners find themselves left with partial or total destruction of their property," according to the Department of Taxation and Assessment
"For affected owners, there may be some tax relief available in the form of reduced property taxes or no property taxes for the current, and next, fiscal year."
That announcement, likely crafted to dissuade entrepreneurs from investing elsewhere, emulated by CVS and others, is needed on a much larger scale.
Urban disorder, usually fomented by unemployment rather than police misconduct, can only be remedied by private sector investment.
Attempts by government to alleviate poverty, while well intentioned and often necessary, will not prevent situations like last week's events from reoccurring across the nation.
Placing at-risk youth in entry-level jobs that provide the opportunity for advancement – but not the guarantee often mandated by those keen focusing on disparities – would be a good start.
But to initiate such plans the business community will have to step-up, and it will only do so if municipalities create incentives; a premise completely alien to the city and state until recently.
Such changes are necessary considering Baltimore's property tax, among the highest of American cities, coupled with Maryland's stewardship of same, are not anecdotes likely to result in amelioration.
That said, businesses should be willing to spend their own capital and time training employees who may not have requisite skills upon hire.
This will undoubtedly be frustrating for all parties at first, but both employees and entrepreneurs stand to benefit long term.
Previously, local businesses were not only integral parts of a community's lifeline, but also cherished institutions where customers and employees were not only valued, but identified on a first name basis.
Baltimore was once known for this, and if it is possible to rehabilitate a fraction of that by-gone era, the effort is more than worthwhile, as it is the only way to revitalize areas affected by last week's riots.
Recent actions by CVS are a good start, but should be multiplied.
Failure to do so, could produce results even more devastating.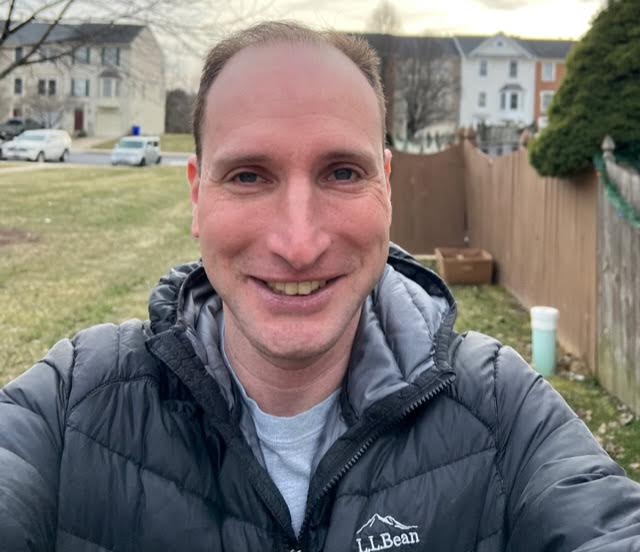 Bryan is a freelance political journalist who has extensive experience covering Congress and Maryland state government.
His work includes coverage of the election of Donald Trump, the confirmation hearings of Supreme Court Justice Brett Kavanaugh and attorneys general William Barr and Jeff Sessions-as well as that of the Maryland General Assembly, Gov. Larry Hogan, and the COVID-19 pandemic.
Bryan has broken stories involving athletic and sexual assault scandals with the Baltimore Post-Examiner.
His original UMBC investigation gained international attention, was featured in People Magazine and he was interviewed by ABC's "Good Morning America" and local radio stations. Bryan broke subsequent stories documenting UMBC's omission of a sexual assault on their daily crime log and a federal investigation related to the university's handling of an alleged sexual assault.