Bob Mangat On How He Has Helped More Than 1500 Small Businesses Grow!
From a very early age, Bob Mangat had realized the importance of cash flow. Growing up in an immigrant household, and seeing his parents struggling to make ends meet, instilled a fear of losing everything. When he started working in real estate, Bob was quite successful in terms of growing his business through marketing. Seeing this, many of his friends asked for advice, leading Bob to realize he could potentially build a career out of it. He then decided to quit his job and work in the marketing sector of real estate.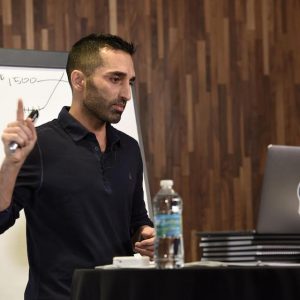 After being in the Canadian real estate business for a while and completely dominating it, Bob Mangat realized that it was not feasible for him to work in – considering the toll that it was taking on his personal life. To deal with this, in 2009, Bob founded InvigoMEDIA – an expert medical marketing and practice growth company. Built upon the mission of helping medical practitioners grow their clinics through a comprehensive range of marketing and web services. InvigoMEDIA allows businesses in the medical industry to learn to thrive on the internet. Then, In 2016 – Bob created EverGenius®, which is a SaaS (Software As A Service) that provides better CRM and allows six, seven, and eight-figure businesses to grow by bringing ideal clients who are willing to pay cash for services. It replaces platforms like MailChimp, Pipedrive, Yext, etc. Clients often rave how this software has allowed them with more freedom and time to focus on other aspects of the business. 
It is also essential to acknowledge that Bob Mangat is an entirely self-made man. Since his childhood, he has been exposed to the constant fear of losing everything, especially when his parents' ethnic grocery store failed and shut down. In a recent interview, Bob admitted that it was the fear of losing it all that pushed him to work as hard as he does. He does not want his kids to go through the same struggles that he did and strives to provide them with as much financial freedom as he possibly can. Having gone through every scenario possible, Bob believes that experience is the best teacher. He credits this experience for his success and ability to build an entire empire from scratch. On his website, he admitted to loving entrepreneurship since it is like a game that he enjoys playing every day. To Bob, it doesn't feel like work at all!