Check out the powerful and poignant exhibition, "Force: Upsetting Rape Culture."
For demonstration purposes, one of the walls of a large room at the Baltimore Museum of Art (BMA) was filled with brightly-colored quilts. They are also referred to, altogether, as "The Monument Quilt." Marked on them, in an abbreviated form, are "stories from survivors of rape and abuse."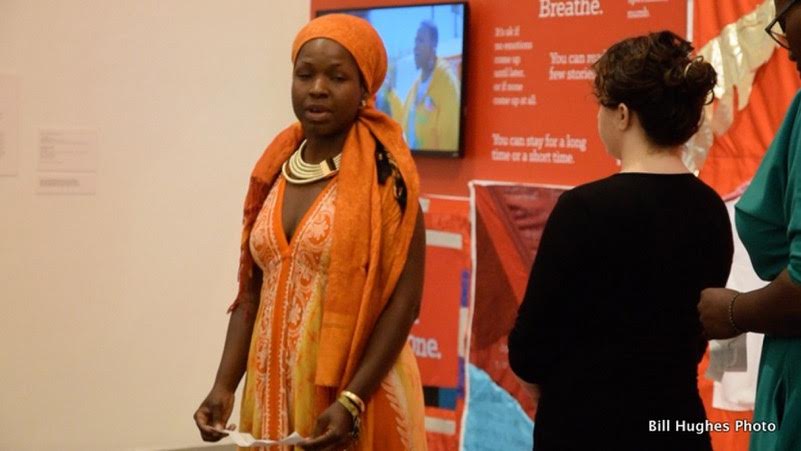 For Sunday's program, there was also a live performance. It featured eight women who read statements from rape victims. The performers then moved outside the building in a single file. There, they regrouped, with one more person added, on the front steps of the BMA and displayed banners, with memorable phrases. These phrases/slogans reflected the comments found on the quilts hanging on the wall. They urged survivors and supporters of their cause, to work to create a new culture where "survivors are publicly supported" and, more importantly, victims can reclaim their dignity.
Backstory: The crime of Rape is grossly underreported in the U.S. A recent study focusing on Rape showed that in 2010, FBI stats only revealed 85,593 incidents. Meanwhile, the Center for Disease Control and Prevention counted "nearly 1.3 million" for that very same time frame. The study was conducted by the National Crime Victimization Survey (NCVS).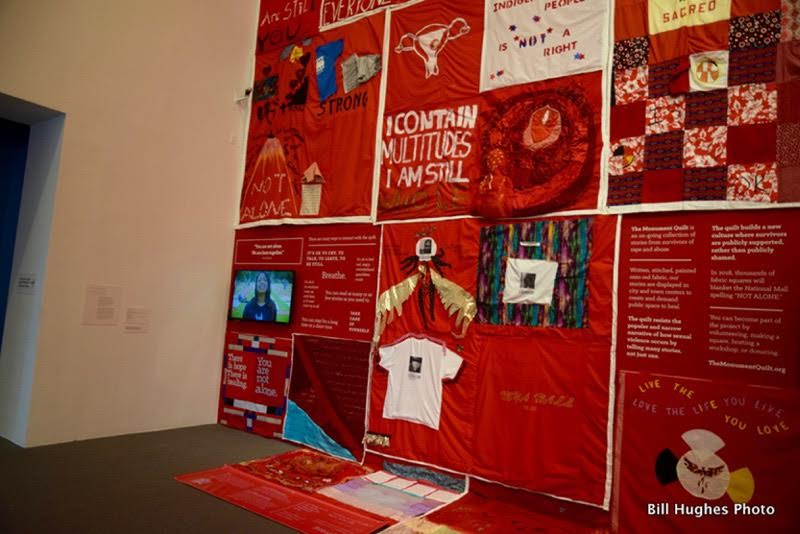 Getting back to the quilts. Some of the messages on them read: "Rape thrives in oppressive systems"; "You did not deserve it"; "I contain multitudes"; and "You are not alone. We are here together."
The "Force: Upsetting Rape Culture" exhibition, among other artistic works, is a finalist for the coveted "Sondheim Awards." More information check out the website on the
 national quilt movement
 and the
Facebook page.
Quilts Spotlighting Rape & Recovery from Bill Hughes on Vimeo.