Eighth Annual Dragon Boat Club Challenge (2016)
At the water's edge and at Under Armour's Headquarters in Locust Point, the Eighth Annual Dragon Boat Club challenge enjoyed sunny skies Saturday and teams from as far away as Brooklyn, NY; Pittsburgh, PA; Bucks County, PA; Delaware and Washington, D.C.
The Baltimore Dragon Boat Club (BDBC) is not only the home team, it's the sponsor of the event now in its eighth years. The BDBC is also a member of the Eastern Regional Dragon Boat Association.
In between the matches, the athletes stayed limber by playing some volley ball and/or doing some stretching exercises.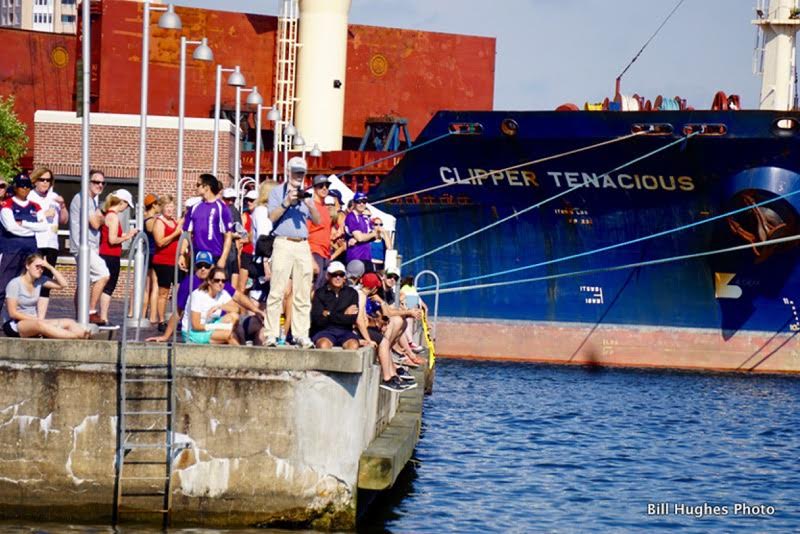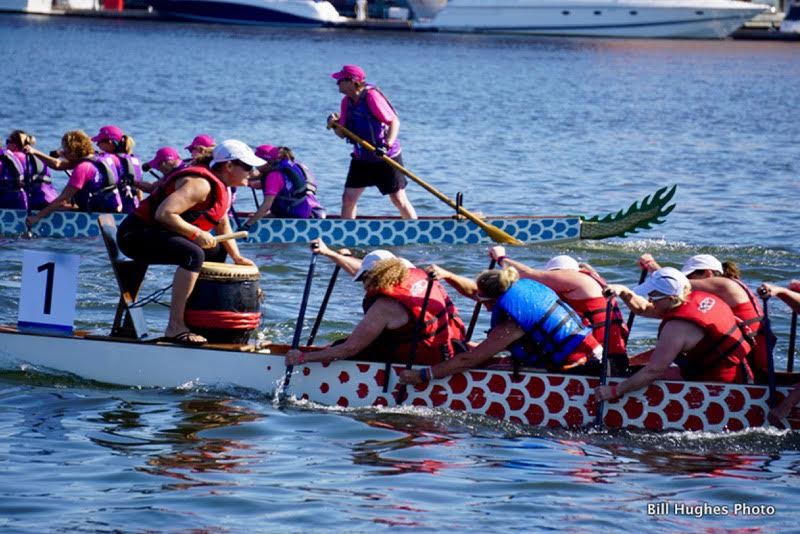 I didn't know this: Dragon boat racing is the "fastest growing sport in the world!" For this challenge, according to the BDBC's program: "It will host a mix of city breast cancer survivors, corporate, and club dragon boat teams in a series of 500-meter races."
There will also be 2,000m races.
The BDBC is open to membership and offers "fun, fitness and friendship" to all joiners.
To learn more and to check out the winning teams, check out the boat club website.
For more photos check out my Facebook page.

Bill Hughes is an attorney, author, actor and photographer. His latest book is "Byline Baltimore." It can be found at: https://www.amazon.com/William-Hughes/e/B00N7MGPXO/ref=dp_byline_cont_book_1