In Australian horse racing, there are sprint races, long races suited to stayers and everything in between. That being the case, is it actually easier to pick winners in short sprint races, or do you have more chance of getting it right when horses are racing over longer distances?
Punters, casual weekenders and professionals, all have their own ways of looking for an advantage in any shape they can find it, but is there any advantage to betting on horse races run over a shorter distance compared to longer endurance races?
In any form of betting and gambling, chance is going to play a part. When it comes to casino games, it's pretty much all down to chance. Horse racing, although chance is still involved, is a little different as you have a lot more information to go on. There are quite a number of things to be considered before making a decision – such as form, wet or dry track – and that's where professional punters get their edge to make a consistent profit. Homework and research.
It's totally the opposite with games of chance like casino games and the lotto. There really isn't anything to go by.
In racing circles, particularly amongst more amateur and casual punters, there seems to be a belief that it's actually easier to pick winners in shorter sprint races than it is to nail down a likely winner in a longer race.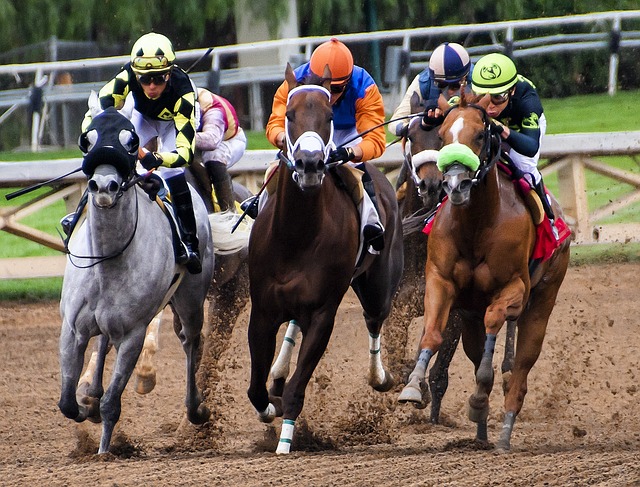 It's not just about the eventual race winner either, as many punters say there's a better chance of predicting a trifecta in a sprint race as well, as compared to trying to determine the top 3 place getters in middle distance and stayer races.
If people believe this is true, then it must be based on some evidence that supports the theory.
Less can go wrong in a sprint race as there's less time. If you liken horse racing to athletics, often the 100m sprint has a more predictable outcome than a 1500m or 5000m race.
It can be the same with thoroughbred horse racing. There is a better chance of the race favorite being first past the post and not much chance of a long shot surprising the field and ending up in the top three in sprint races.
The longer the race, the more variables that have time to come into play
The Melbourne Cup is one of the longest races at 3200 meters. Often Melbourne Cup odds don't live up to predictions because it is such a long race, has a lot of people punting on it and the field overall is so strong.
Incidents can occur over longer distances. One horse may clip another on one of the bends and possibly stumble or even fall. One horse might go out too hard in the early stages and tire towards the end of the race and be overtaken.
There are more race tactics involved over the longer distances, whereas with sprint races it's just a blast from the gates where the horses run full gallop to the finish line. The really short races are pretty much a straight run too, with no long bends to contend with. A horse also isn't likely to be leading the pack and then tire badly at the finish either.
If the plan is to focus on short sprint races instead of middle and long-distance races that have more variables, it's still going to take some research to make consistent profits. Just because the variables might be less over short distances, that doesn't mean it's necessarily easy to pick one winner out of a dozen or more horses.
If the sprint race you are betting on is very predictable, the downside is the odds are going to be very low and you won't receive much of a payout even if you do get it right. Successfully picking a trifecta won't pay very much in this instance either.
Being successful at punting is all about making more money than you spend. There is a chance of bigger payouts for all the various types of bets on longer races, because of the unpredictability, but you might also lose more often than if you focus on the short sprint events.
Dividends may generally be smaller, but if you can find a consistent strategy, you can still make a profit.