Maryland UFO/UAP Conference Does Not Disappoint
On October 21, 2023, I had the honor of attending one of the most enduring UFO/UAP conferences in America.
I was not disappointed.
The annual UFO Mysteries of Space & Sky conference gathers some of the nation's foremost ufologists to provide attendees with updates on pivotal past and present UFO revelations.
The event showcased seven prominent presenters, like Rob Swiatek, a seasoned ufologist who has devoted a significant portion of his life to unraveling the mysteries of UFOs. Rob is a well-known figure in the UFO/UAP community and is often consulted for his knowledge on the subject.
Rob's presentation broke apart the recent NASA report, giving its contents an honest critique. I found this refreshing, since so many people were unhappy with NASA's take, yet failed to provide details from the report that supported the contention that its findings were insignificant. Rob did point out that, among investigated MUFON reports, the shapes of UAP remained consistent over the years. Which I found very interesting, since falsifying that sort of data would be challenging. Especially given that these cases are from around the United States.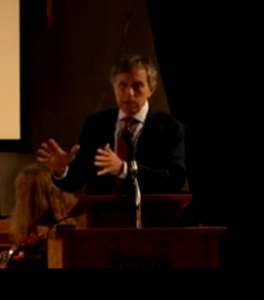 Rob's wife, Susan, serves as the State Director of Virginia MUFON, an influential international UFO investigation organization with state chapters spanning across the United States. Susan presented a perplexing case about a close encounter that two teenagers had near Clinch Mountain in Virginia. The account involved strange beings, and a topography consistent with many other "hot spots" around the US. Susan also painted a behind-the-scenes picture of the role that MUFON is taking in the process of government disclosure.
A local figure, Mr. Paul Carr – the Director of Aerial Phenomena Investigations – was also on the program, imparting invaluable insights into recent developments in the UFO field. Paul's organization frequently utilizes volunteer citizens as Field Investigators to examine UFO sightings, and conference attendees had the opportunity to learn more about these exciting opportunities, and the work that he does here in Maryland.
Returning to the event were "The UFO Guys" — TV and radio luminaries, researchers, and authors Ben Moss and Tony Angiola. They unveiled their latest research findings and presented riveting video evidence of exotic non-human propulsion, building upon their prior work investigating the 1964 Socorro, New Mexico UFO case.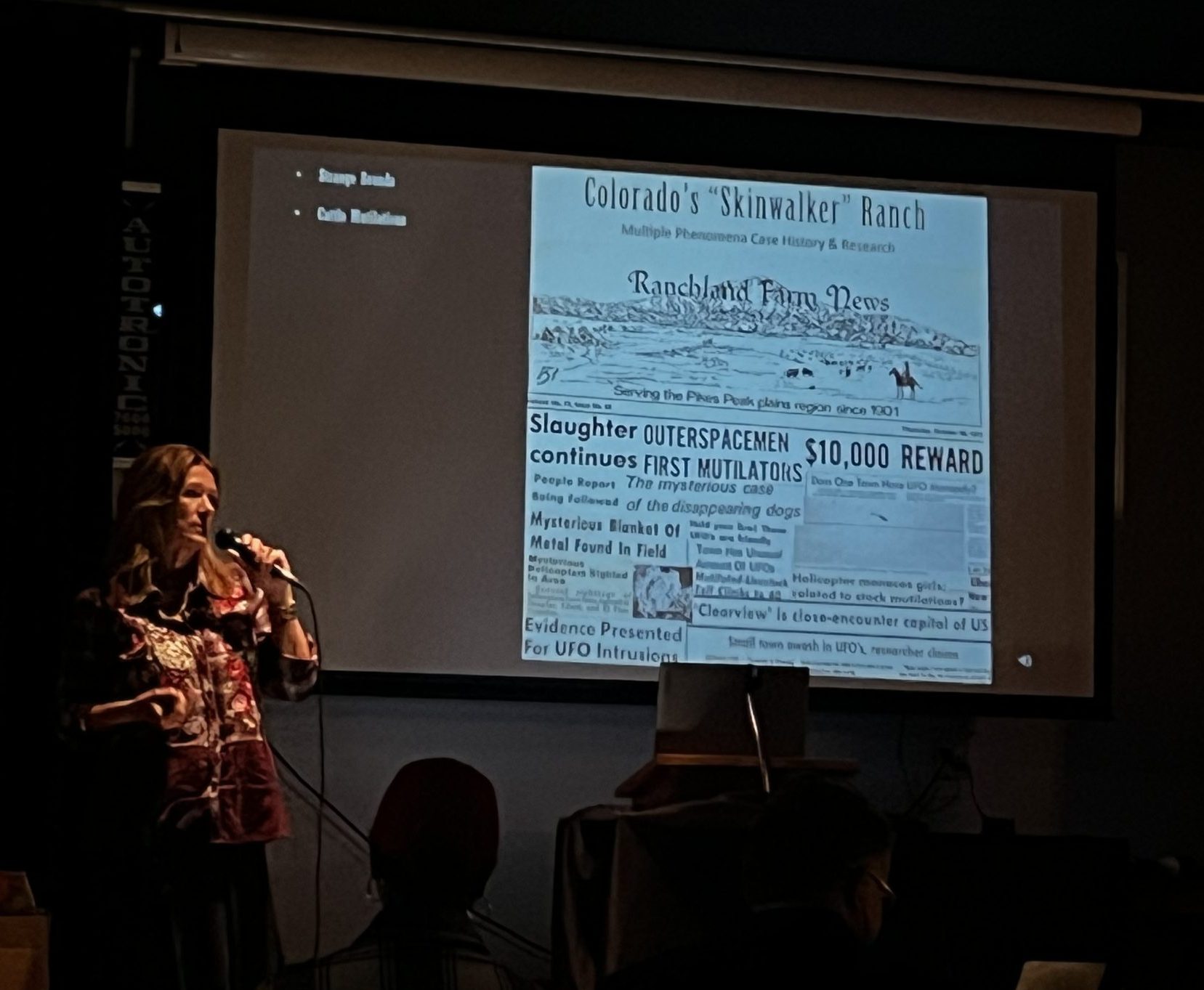 This year's event introduced Keith Seland to regular conference goers, marking his inaugural appearance at Mysteries of Space & Sky. In his presentation – aptly titled The Rocks Continue To Talk – Keith shared highlights of his research journeys to the Middle East, and ventured into the possibility of extraterrestrial connections in ancient language communication. He also contemplated the similarities found in Native American cultures in the Southwest and New Mexico while showing us a side-by-side comparison.
Keith made links between star systems such as the Pleiades, and their representations from various cultures around the world, hinting at some sort of cosmic awareness among us. He also provided prosaic possibilities for popular mysteries such as the building of the Great Pyramid, and the Dendera Light Bulb, drawing parallels between the design of the light bulb and the Great Rift of the Milky Way. This is a somewhat controversial, yet compelling theory that would dismiss the popular idea that the Dendera Light Bulb was some sort of ancient technological advance.
Closing out the conference was author Katie Paige. Katie – who also held the role of MUFON State Director for Colorado – impressed that audience with over a decade of research into the enigmatic Clearview Ranch. An area in Colorado reminiscent of Utah's famed "Skinwalker" Ranch, Clearview Ranch has borne witness to a range of high strangeness activities.
Katie's presentation of her anomalous experiences included different types of paranormal activity from her youth. Not only can I relate to her accounts as an experiencer myself, but hearing those experiences made it clear why she was so connected and invested in the ranch and its paranormal nature.
Mixing with the audience, I had the pleasure of connecting with Retired Army Colonel Charles Halt, a key figure in the Rendlesham UK UFO incident.
I also had the pleasure of reconnecting with Justin Bamforth in person. Justin has authored two amazing books and is the host of the Terra Signals podcast. I actually had the honor of being a guest on his podcast, which was one of the most in-depth conversations that I have ever had about the many facets of the UFO phenomenon. Plus, it's always amazing to meet your online friends in person.
I have attended other small conferences and, as a second-year attendee, I found this one to maintain its reputation of clarity, engaging speakers, and class. The plethora of presentations offered a diverse range of perspectives and insights into the enigmatic realm of UFOs. As a UAP researcher, I will definitely be looking into each of the speakers further.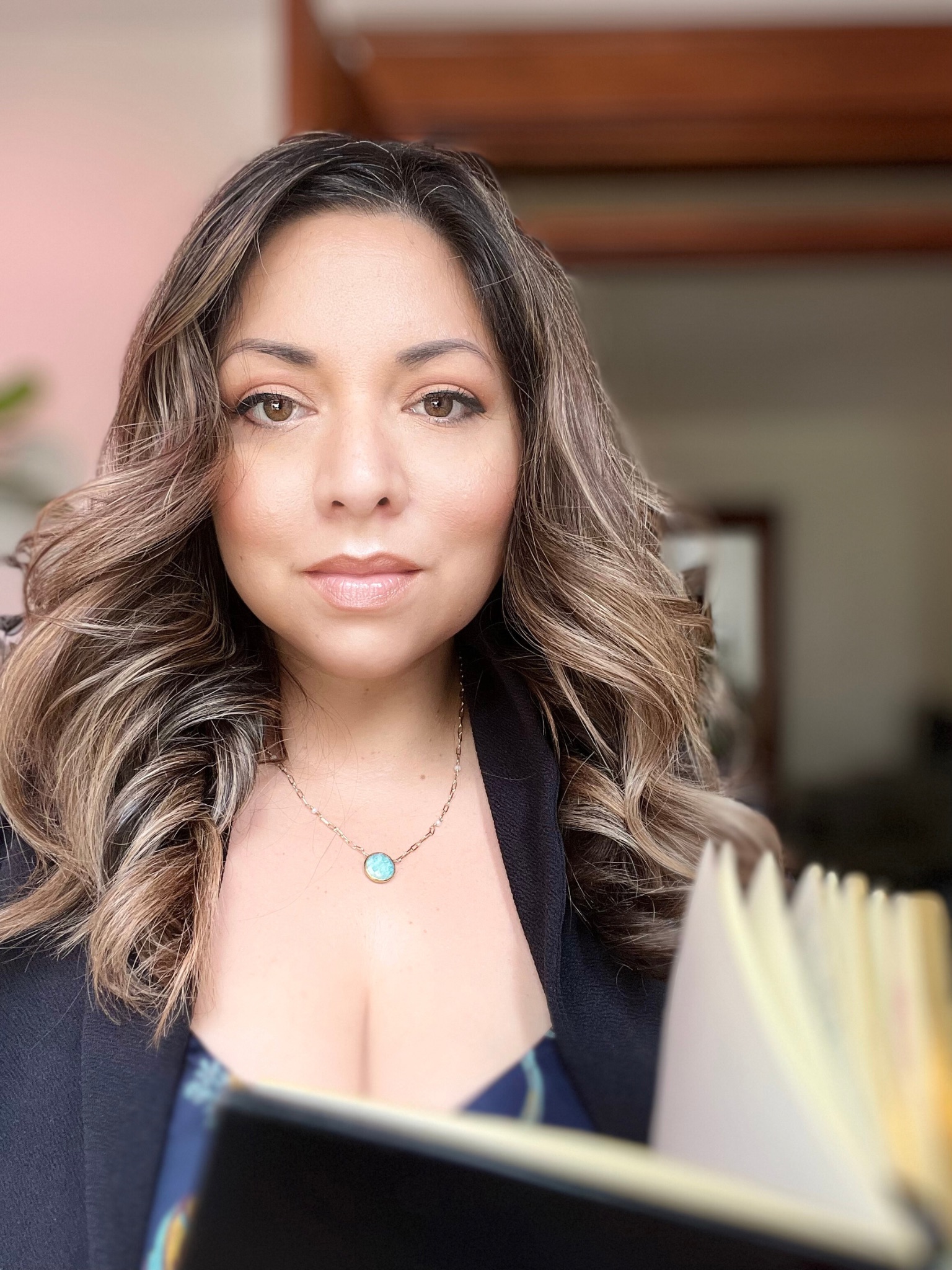 Pricilla is a passionate student of the paranormal and other fringe topics, with a particular focus on UAP disclosure. Her fascination with the unknown began at the age of 5, when she had her first UFO experience. This sparked a series of events that led to a drastic change in her worldview. With a background in molecular biology, Pricilla has honed her research skills and learned how to properly conduct and vet information. One of her biggest passions is exploring the role that dreams play in paranormal and contact experiences.
Her Podcast, Quantum Wytch Cafe, provides a safe space for experiencers and authors of all types to share their life-altering events and chat about all things paranormal, fringe, strange, and UAP.