TV forum with Republicans for governor stirs little reaction
Here are some reactions to the televised forum with all four Republican candidates for governor that took place Saturday in Salisbury, broadcast by WMDT and rebroadcast on Maryland Public TV Sunday afternoon. There was not a lot of chatter on the Internet about the forum, which was not really a debate in form or substance.
Monday night at 7 p.m. the three main Democrats will debate live on WBAL TV and MPT. Send your reactions by 11 p.m. to Len@MarylandReporter.com.
Eastern Shore Republican blogger Michael Swartz gave a very detailed account of the debate with some commentary thrown in.
Red Maryland's Greg Kline on Don Murphy's Facebook prompt: "There were no major gaffes or even highlights. I watched it. The campaigns put plenty on social media but there really was nothing new. I have my favorite but anybody who has heard these guys before who says the needle moved at all after this debate is just engaging in spin. There were only 5 questions. All were softballs for these guys who rarely disagreed."
Meredith Thompson of Arnold: "I watched it because I don't know a ton about any of them, and I still don't. They all seemed to say the same thing and attack the left rather than distinguish themselves from one another."
Del. Susan McComas: "Personally, I was proud of all the candidates…..we have a good group and we need to unite after the primary and win this general election."
Blogger Joe Steffen, a.k.a. the Prince of Darkness and a Hogan foe, called it Hogan's disaster, slamming Hogan for his strange assertion that as appointments secretary, he not Gov. Bob Ehrlich, appointed Jeannie Haddaway, Craig's running mate, to the legislature.
MarylandReporter.com editor Len Lazarick: "I fell asleep briefly in the middle of the debate. Hey, it was midafternoon, a comfy couch, and I had heard it all before. Very programmed responses, especially from Larry Hogan, who is great at staying on message but needs to freshen it up a little for TV. Harford County Executive David Craig was more forceful than he has been in the past, and made a strong case for his governing experience and conservative credentials. He may have a harder time moving to the center after the primary than Hogan."
Here is Michael Dresser's coverage in the Sun: "The four Republican candidates for governor of Maryland focused their fire on the O'Malley administration and avoided criticizing each other as they met Saturday night in the first televised debate of this year's GOP primary contest."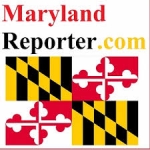 MarylandReporter.com is a daily news website produced by journalists committed to making state government as open, transparent, accountable and responsive as possible – in deed, not just in promise. We believe the people who pay for this government are entitled to have their money spent in an efficient and effective way, and that they are entitled to keep as much of their hard-earned dollars as they possibly can.