Trump: 'Democrats have become an anti-Israel party' and an 'anti-Jewish party'
WASHINGTON – President Donald Trump alleged Friday that the Democratic Party has been taken over by "anti-Israel" elements and has become an "anti-Jewish party."
"I thought yesterday's vote by the House was disgraceful because it's become — the Democrats have become an anti-Israel party. They've become an anti–Jewish party. And I thought that vote was a disgrace and so does everybody else, if you get an honest answer," Trump told reporters gathered on the White House South Lawn.
He added: "If you get an honest answer from politicians, they thought it was a disgrace.  The Democrats have become an anti-Israel party. They've become an anti–Jewish party, and that's too bad."
The House of Representatives on Thursday evening approved a resolution that condemns anti-Semitism and other forms of hate.
The resolution was prompted by comments Rep. Ilhan Omar (D-Minn.) made last week that seemed to question the loyalty of Americans who support Israel.
The vote was supposed to take place earlier in the week but was delayed due to a dispute between pro-Israel Democrats and more progressive members of the party over whether the resolution should mention Omar by name and if it should be expanded to include other forms bigotry.
An agreement was reached not to name Omar and amend the resolution to include denunciations of racism, Islamophobia, homophobia, and other forms discrimination.
Twenty-three Republicans voted against the resolution. They argued it was watered-down due to the inclusion of new language and because Omar was not mentioned.
Omar voted for the resolution as did all of her fellow Democratic colleagues.
Last month the House passed a resolution that condemned anti-Semitism after Omar made similar remarks. That resolution also did not contain any reference to the congresswoman.
Trump and GOP lawmakers have called for Omar to be removed from the House Foreign Affairs Committee.
Chairman Elliot Engel (D-N.Y) has said he does not want to strip Omar of her committee assignment. Engel is Jewish and is considered one of the most pro-Israel members of Congress. He strongly condemned Omar's remarks and demanded an apology.
Omar has maintained that her comments were not anti-Semitic and that criticism of Israeli settlement policies should not be considered as such. She has yet to apologize for the latest remarks, although she did apologize for her previous comments.
During the 2016 presidential election Trump was accused of engaging in subtle anti-Semitism. One campaign ad featured then-Federal Reserve Chair Janet Yellen, billionaire liberal philanthropist George Soros and former Goldman Sachs CEO Lloyd Blankfein. It suggested that the three, all of whom are Jewish, were engaged in a scheme to control financial markets and the U.S. government.
The campaign denied that the ad was anti-Semitic.
Trump won roughly 25 percent of the Jewish vote, which is about average for Republicans in presidential elections. The president's strongest Jewish support comes from the Orthodox community, whose members tend to be more conservative on social issues and more hawkish on Israel than the American-Jewish population-at-large.
The president's son-in-law, Jared Kushner, is Jewish. Trump's eldest daughter Ivanka converted to Judaism upon marrying Kushner 2009. Their three children reportedly are being raised Jewish.
The administration includes a number of Jews in high-level positions, such as Treasury Secretary Steven Mnuchin, Deputy Attorney General Rod Rosenstein and senior policy adviser Stephen Miller.
This article is republished with permission from Talk Media News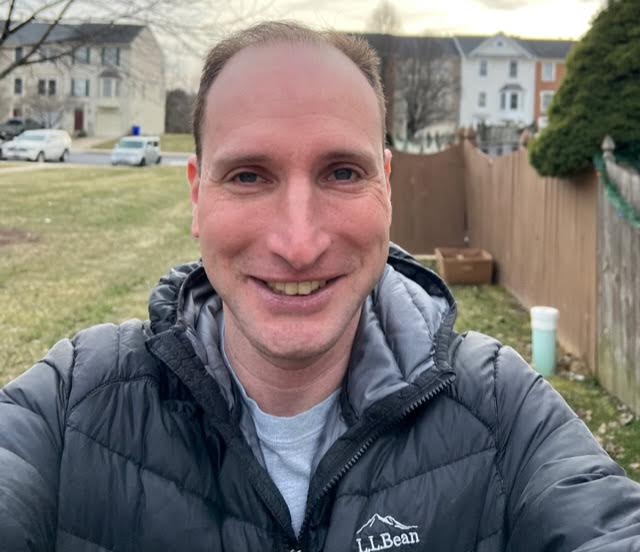 Bryan is a freelance political journalist who has extensive experience covering Congress and Maryland state government.
His work includes coverage of the election of Donald Trump, the confirmation hearings of Supreme Court Justice Brett Kavanaugh and attorneys general William Barr and Jeff Sessions-as well as that of the Maryland General Assembly, Gov. Larry Hogan, and the COVID-19 pandemic.
Bryan has broken stories involving athletic and sexual assault scandals with the Baltimore Post-Examiner.
His original UMBC investigation gained international attention, was featured in People Magazine and he was interviewed by ABC's "Good Morning America" and local radio stations. Bryan broke subsequent stories documenting UMBC's omission of a sexual assault on their daily crime log and a federal investigation related to the university's handling of an alleged sexual assault.