Treasurer, comptroller urge senators to restore $100M cut in pension funding
By Len Lazarick
In unusual joint testimony, Maryland State Treasurer Nancy Kopp and Comptroller Peter Franchot, chair and vice-chair of the state pension board, pleaded with Senate budgeters not to permanently cut $100 million in state payments to the retirement system.
They said the cut proposed by Gov. Martin O'Malley had high long-term repercussions and undermined the state's credibility with bond rating agencies by reneging on promises made in 2011 pension reforms.
Leaders of the Senate Budget and Taxation Committee asked the state two top financial officials where they would make up the $100 million O'Malley has used to balance the budget as the senators search for other potential ways to trim the $39 billion spending plan.
"Help me out," said committee vice chair Nathaniel McFadden, D-Baltimore City, and say where to cut the rest of the budget.
"We find ourselves a week away from having to make a final decision," said budget chair Ed Kasemeyer.
Revenue write down expected
The committee members had already been told to expect an official write-down of revenue estimates next week of $100 million to $200 million. They were also seeking to boost what they saw as an inadequate surplus of only $30 million O'Malley had left as a cushion for unexpected expenses that often average more than $100 million each year.
Kopp and Franchot, former delegates who served as appropriations subcommittee chairs in the House, declined to propose any cuts in other areas of the budget while advocating for a higher pension contribution.
"We think this was a wrong choice," said Kopp, repeating comments she had made to other lawmakers.
Promises made in 2011
In 2011, the legislature passed major reforms of the pension system that raised employee contributions from 5% to 7% of salaries and reduced future benefits — moves strongly opposed by state employees and teachers. In exchange, the legislature promised to use $300 million of the savings to bolster future liabilities.
"While in the short term, [the governor's cut] does save money from the general fund," Kopp said, in the long term, over 20 years, "it costs $1.75 billion to the employer — the taxpayers," because the lost funding must ultimately be made up along with all the expected investment returns on the missing money.
"We would urge you to recognize the reforms and stick to them," Kopp said.
Franchot said, "Backing away from our commitments undermines our credibility … in the eyes of the financial community."
Other committee members asked about making the $100 million cut in pension contribution, just for fiscal 2015, rather than over the next 20 years.
In reports released last week, two New York rating agencies that reaffirmed Maryland's triple-A rating for its March 5 bond sale noted that the legislature had already cut $100 million in this year's budget, setting aside the money in case of federal budget cuts.
This would be the second year in a row that the state has not lived up to the promise made in 2011 pension reform.
In general, legislators cannot add money to the governor's budget. But in this case, the $300 million extra contribution is written into law and the legislature must approve a change in the law to reduce it to $200 million as part of the Budget Reconciliation and Financing Act (BRFA, or burfa in State House parlance.)
Related stories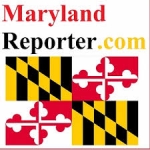 MarylandReporter.com is a daily news website produced by journalists committed to making state government as open, transparent, accountable and responsive as possible – in deed, not just in promise. We believe the people who pay for this government are entitled to have their money spent in an efficient and effective way, and that they are entitled to keep as much of their hard-earned dollars as they possibly can.