Rossini's The Barber of Seville will hit the Lyric on Friday night and Sunday afternoon for a historic performance in which Sara Jobin will become the first female to conduct an orchestra at the iconic downtown venue.
"It's a very big honor," she said. "It's going to be so much fun because the Barber of Seville is one of the most popular operas that's been ever written."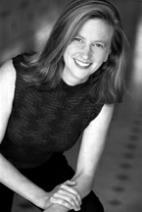 On Friday night at 7:30 and on Sunday at 3 p.m., The Patricia and Arthur Modell Performing Arts Center at The Lyric will be transformed to Seville, Spain, in the 18th century. The story centers on Figaro (American baritone Steven LaBrie) and his quest to help his client, Count Almaviva (Metropolitan Opera star Alek Shrader), win the affection of Rosina (bel canto specialist Emily Fons). However, Rosina's guardian, Dr. Bartolo (Steven Condy), gets in the way. Jeffery Milner stars as Basilio and Catrin Rowenna Davis plays Berta in an opera that has withstood for centuries after it was first performed on Feb. 20, 1816 at Rome's Teatro Argentina.
"We continue to celebrate the miracle that is the rebirth of grand opera in Baltimore," James Harp, Lyric's artistic director, said. "This beautiful and popular masterpiece will feature a young American cast, and continue our commitment to presenting the best of our native talent and artistry. We have selected this opera in part because of its special appeal to our younger audiences who will help to sustain the future of this beloved art form. Our great American city of Baltimore deserves great opera – now and especially for those audiences yet to come."
Jobin, who in 2004 was the first female to conduct the San Francisco Opera, said she's impressed with the Lyric, adding The Barber of Seville provides a unique experience.
"My first impression when I saw the Lyric was that it is very elegant and beautiful and it's a great opera house," she said. "This opera has wit and humor – it's a comedy. Most operas are tragedies but the Barber of Seville is light and fun and has a great cast."
The Barber of Seville's color and imaginative production is designed by Allen Moyer for the Minnesota Opera, while Baltimore native Jeffrey Buchman will provide stage direction.
"We proudly accept the challenge of continuing to build the extraordinary legacy at our historic theater," said Cleaveland Miller, chairman of the Lyric Foundation. "The Modell Lyric is fully committed to presenting the highest quality opera series for the pleasure and enlightenment of Baltimore area audiences."
The Barber of Seville
Where: The Modell Performing Arts Center at the Lyric
When: Friday at 7:30 p.m.; Sunday at 3 p.m.
Tickets: $50 to $165 and are available here or by calling 410-547-7328.
More information: www.lyricoperahouse.com