Sisters: Amy Poehler, Tina Fey provide for hysterical homecoming
3 out of 4 stars
In a time not so long ago, in a galaxy not so far away known as Hollywood, Universal picked two unlikely heroes to go head-to-head with Star Wars: The Force Awakens: Amy Poehler and Tina Fey, whose uncanny ability to drink up, smoke up and hook up would cause Luke Skywalker take a break from battling the Death Star to watch their movie, Sisters.
Poehler and Fey won't lead Sisters to a win in the box office this weekend over Star Wars, as Sisters will surely get slaughtered like Darth Vader.  But for those seeking laughs instead of light sabers, Poehler and Fey bombard the audience with well-timed joke, displaying better chemistry than Skywalker and Princess Leia.
Poehler plays Maura Ellis, a responsible, conscientious nurse who is so oblivious to the world around her she mistakes a grocery store manager for a hobo. And then there's her sister Kate (Fey), who is everything Maura isn't: jobless, homeless, promiscuous, a single mom and broke.
Their worlds collide when Maura learns their parents, Deanna (Dianne Wiest) and Bucky (James Brolin), are selling their Orlando home where the girls were raised and moving to a condominium at a nearby senior community center. But Maura and Kate aren't ready to close the book on the only place they've ever truly called home, deciding to throw a house party to end all house parties – or at least a bash big enough to postpone the sale of the house so they won't have to say goodbye forever to the bedroom they shared growing up.
With the help of Facebook, most of the Class of 1989 is invited to the farewell of "Ellis Island," where all the cool kids went for nights filled with shots, smoking and sex as teenagers.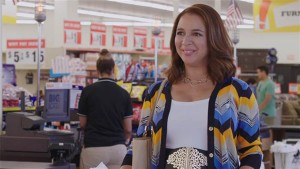 Problem: Maura and Kate's friends are no longer kids – they're 40-somethings who haven't partied together since cassette tapes were the rage.
What could possibly go wrong by inviting an alcoholic (John Leguizamo), the class clown (Bobby Moynihan), a buff and tattooed drug dealer named Pazuzu (WWE star John Cena) and several hot Korean manicurists to party with moms and days who want to drunk for the first time in years? Anything and everything, which give Fey and Poehler turn into quick comedic jabs that get better and better leading up to a string of knockout punches by the 118-minute film's end.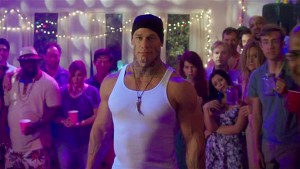 Despite all of the distractions at the party, director Jason Moore keeps the focus on Kate and Maura, who for the first time have switched roles socially. Now, it's Maura's turn to get crazy and seduce the sexy neighborhood handyman (James Barinholtz) while Maura plays party mom by staying sober. And then there's Brinda (Maya Rudolph), who's the same snooty, conceited ice queen she was when no one liked her in high school. Rudolph has made a niche of playing funny complementary characters and she's just as funny in Sisters as she was 2011's Bridesmaids.
Sisters won't come out of the box office victorious, certainly not with Star Wars, Brad Pitt's The Big Short, Jennifer Lawrence's Joy, Will Smith's Concussion and the remake of Point Break opening between now and Christmas.
Where does that leave Sisters? It all depends on middle-aged women. If Sisters seizes this demographic, its relationship with the box office could linger into well into January.
If it doesn't? Well, wait a second.
You're a man and your wife or girlfriend asks you to pick a movie for a date night.
Sure, Star Wars may be more fun.
But Sisters will get you more fun after the movie.
Wink, wink.

Jon Gallo is an award-winning journalist and editor with 19 years of experience, including stints as a staff writer at The Washington Post and sports editor at The Baltimore Examiner. He also believes the government should declare federal holidays in honor of the following: the Round of 64 of the NCAA men's basketball tournament; the Friday of the Sweet 16; the Monday after the Super Bowl; and of course, the day after the release of the latest Madden NFL video game.