Sister Hazel's secret to success: 'We genuinely love each other'
For nearly 27 years, the band Sister Hazel has been writing music, playing together, and touring.
And, believe it or not, they still like each other.
While many may know the band for their iconic 1997 hit "All for You" from their platinum album …Somewhere More Familiar, Sister Hazel has continued making music together, and they've had five back-to-back Billboard Top Country album chart entries.
Lead guitarist Ryan Newell says, though, that just because they're in the country music scene now doesn't mean that they've changed their signature sound. Being in country music is "just as surprising to us," Newell tells Baltimore Post-Examiner. "But basically, the format that they decided to put us in back in the '90s doesn't exist anymore."
"We purely just concentrate on the music and try to write and play songs that we love to play, and then we give it to our label," Newell explains. The label decides what genre the music goes into. "We tell stories, have vocal harmonies, and guitar solos, and that's kind of what country music is doing these days."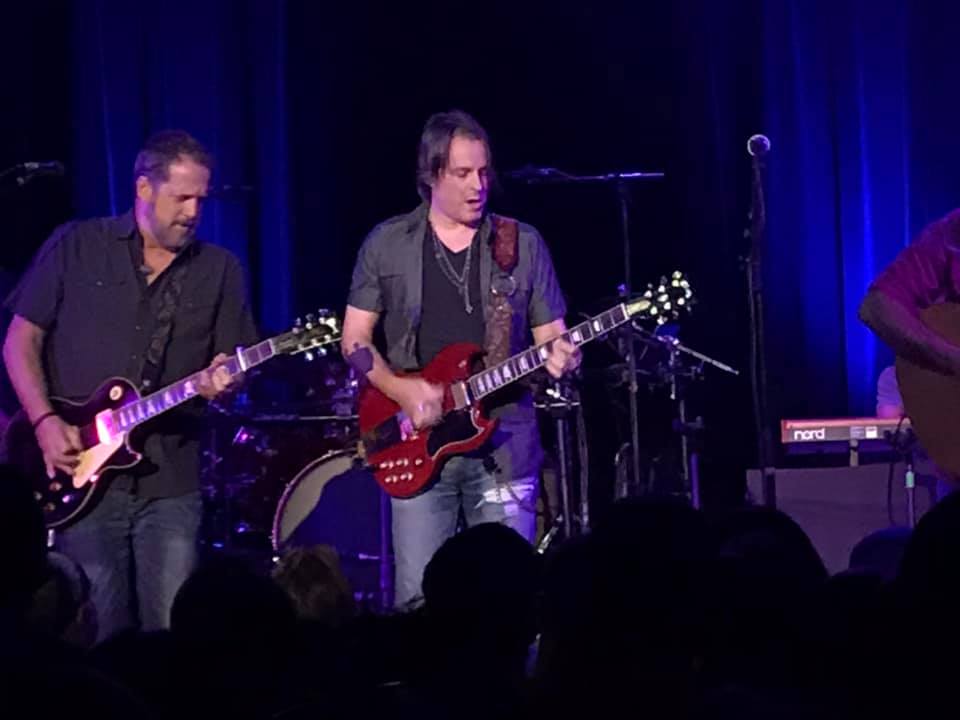 Although the band began as a college party band based in Gainesville, Florida (and named themselves after a nun who ran a homeless shelter there), Newell says that Sister Hazel has had roots in Nashville for more than a decade. In addition to doing a lot of co-writes on songs with a number of Nashville-based songwriters, the band has also played the Grand Ole Opry as well as the CMA Fest. "We've always felt at home in Nashville," Newell says.
Telling Stories
Over the past two years, Sister Hazel released four EPs from the Element series called Water, Wind, Fire, and Earth. Newell says that while they will release full records again, these shorter releases enabled the band to be creative for the better part of two years while giving their fans a lot of new music.
Considering that Baltimore has serious issues with opioid and drug addiction, the song "Won't See Me Again" on the Water EP will resonate with a lot of listeners.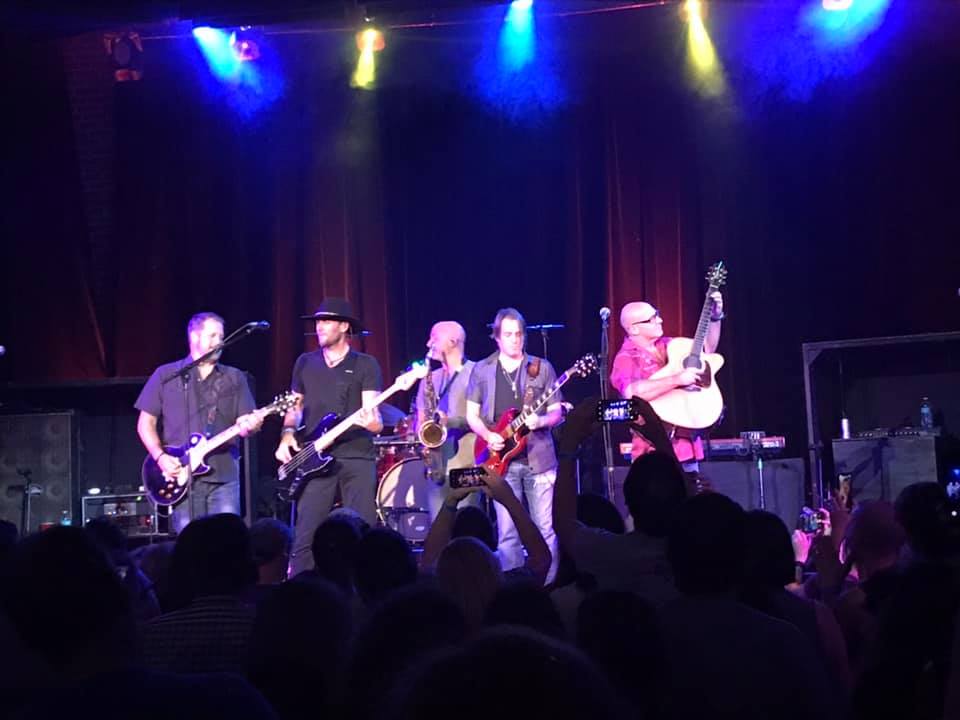 Newell says that the song was written by Sister Hazel singer/songwriter Drew Copeland about his brother-in-law, who had problems with alcohol. It's also well-documented that Sister Hazel's lead singer, Ken Block, is in recovery.
"All of us have had people in our lives who have struggled with it, and Drew just wrote the perfect song for it. I think what's great about song is the sense of hope at the end, which actually wasn't the case for his brother-in-law," Newell says. "He wanted to put a positive spin—almost a Ken-like spin—on the end of it."
Some of their fans, called Hazelnuts, have followed the band since their bar-playing days. "A lot of them are sober now; it's just part of life," Newell says.
Fans also respond to their song "Change Your Mind," from the album Fortress. "It's about changing your whole perspective on your life, and a lot of people connect with that," Newell says.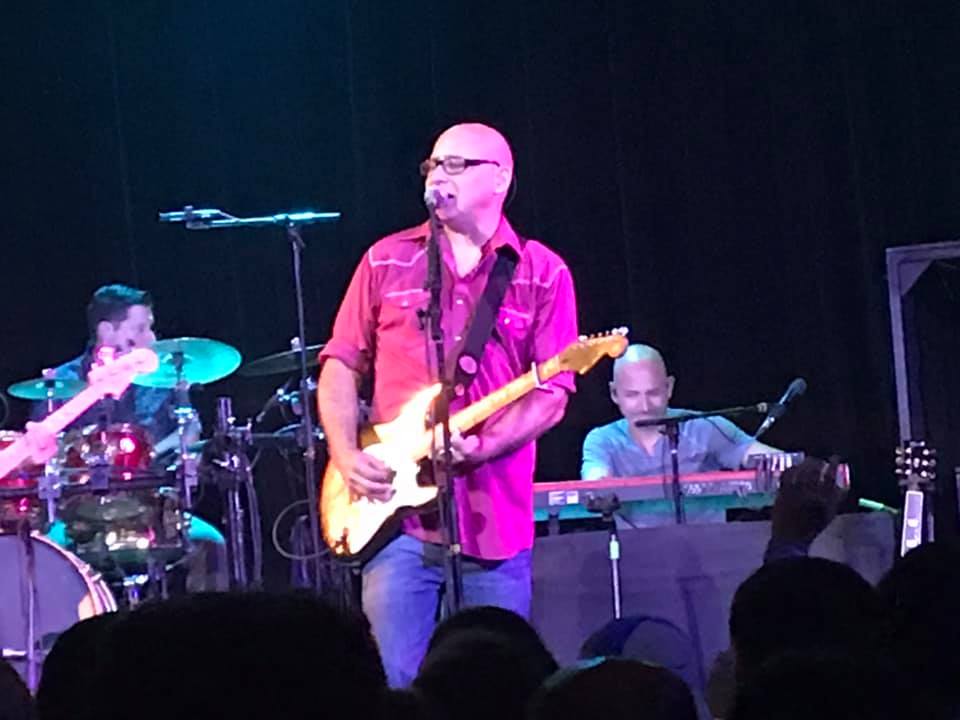 In terms of their songs, Newell says that every band member writes songs and contributes to them.
"That's the ultimate goal for anyone who's involved in art—to try to put people in a better place. Even our namesake, Sister Hazel, put people in a better place in homeless shelters,"  Newell says. "That was kind of our goal to begin with, and I think all of us have had songs that have resonated inside their minds and hearts. To be able to give that back to somebody else—that's why we do it."
Giving back isn't just in their music. The guys have a nonprofit called the Lyrics for Life Foundation, which benefits children with cancer all over the country. They also host an Annual Camp Hazelnut at Camp Crystal Lake in Florida, for kids and their families who are navigating life and its challenges after a cancer diagnosis.
A Brotherhood
Sister Hazel has stayed together longer than many marriages. As for what makes the band work, Newell says "I think we've learned a lot about being in relationships with other people. It's literally like being married to four other people," Newell says. He says that they've learned how to tolerate each other and to be tolerated. They also have learned to pick their battles.
"We genuinely love each other and like to be around each other. That said, we're like brothers, so we fight like brothers," he says. But they always want to keep the band together.
Newell adds that while Sister Hazel is successful, none of the guys are so well off as to have multiple beach homes. "We are still a working band, and we have families to feed. We look at is as our livelihood, and we are really fortunate that we get to do it this way," Newell says.
He says that if they all hit the lottery for 100's of millions of dollars, while they might take a break, it wouldn't be for long. "I would predict that in about a year, we would call each other up and say, 'I'm bored. Let's get the band back together,'" admits Newell. "I need to create. This is all we've done all of our lives. I think if we woke up one day, and we weren't doing it, we would miss it for sure."
Sister Hazel appears at Rams Head On Stage in Annapolis on Wednesday, October 2. For more information or tickets check out the Rams Head website.
The band consists of Ken Block, lead vocals, acoustic guitar, Jett Beres, bass, harmony vocals, Drew Copeland, rhythm guitar, vocals, Ryan Newell, lead and slide guitar, harmony vocals and Mark Trojanowski on drums.

Michele "Wojo" Wojciechowski is a national award-winning writer and author of the humor book Next Time I Move, They'll Carry Me Out in a Box. Her work has appeared in publications such as Vanity Fair, Esquire, Parade, Discover, AARP, PBS' Next Avenue, Family Circle, Reader's Digest, and many more. Over the last few years, she's been learning to play the drums and dreams of playing one song with the Foo Fighters. Oh yeah, and she's got a Xena Warrior Princess costume hanging in her closet. Don't ask. Reach her at WojosWorld.com, Twitter @TheMicheleWojo, Facebook WojosWorldFanPage.com.