Should students return to the classroom in the fall? Not an easy decision
@BryanRenbaum
Legislators, parents, and teachers are struggling with whether students should return to schools in the fall or should children continue to do online learning.
It's not an easy answer as parents worry that their child could get sick or bring the virus home but at the same time, working parents who need to go back to work are trying to figure out what will be the safest option. Teachers, in other states, have even threatened to strike if schools open up the classrooms, although that threat does not appear to be happening in Maryland where the pandemic is not as bad as in other states. But teachers still are trying to figure out how to keep their classrooms free from the virus.
Del. Brian Chisholm (R-Anne Arundel) said Maryland's public school students should return to their classrooms this fall.
"These kids need to get back to school in the fall to start us back on the track toward normalcy. And I don't think it endangers anybody anymore than they are endangered right now," Chisholm told MarylandReporter.com in a phone interview on Thursday.
Chisholm, who sits on the Health and Government Operations Committee, said the distance learning plans schools have implemented have presented problems for both students and parents.
"Some kids are not suited to learn virtually. Some kids seem to gravitate toward it easily and handled it. I will tell you that there were a lot of parents that really struggled with it. Not just the students, but the parents."
Chisholm noted that many children have recently been placed in daycare and that that presents the same risk of infection as would be in school.
But not everyone said they agree.
Del. Stephanie Smith (D-Baltimore City), who is the mother of a soon-to-be 1st grader, said distance learning is the safest option for students. However, she noted that distance learning exacerbates the digital divide that exists between poor students and wealthy students.
"I think that it's most optimal to have remote learning. But I think we also have to be very realistic that for some people that may be structurally impossible."
Smith said addressing inequities will require creative thinking.
"Children cannot be denied an education altogether. So, I think we have to think creatively around how we can bring about the safest learning experience to all-not just students-but teachers as well."
Jason Flanagan, a Prince George's County high school English teacher, who recently recovered after being critically ill with COVID, said having students back in the classroom would present logistical challenges.
"Logistically it's just really impossible in the metropolitan areas, with large schools-to be able to keep the kind of social distancing and the safety measures that are involved."
Flanagan illustrated an example of one dilemma.
"If I'm teaching a class first period and I have students-do they leave-and I have to clean everything up?…or is it going to be where I've heard in some situations where the kids stay in a classroom and the teachers rotate around?"
Maryland State Education Association President Cheryl Bost said "reopening plans will look different in one county versus another, based on the makeup of the school system, local infection rates, and more."
Bost said the safety of both students and teachers must be the primary focus in deciding when students should return to the classroom.
"The health and safety of students, educators, and families must be the top priority in every district. We will be paying very close attention to those plans and we expect educators to be at the table to help develop them so that students and educators are as safe and successful as possible no matter what the next school year looks like. We want to see our students again, but we must do so safely, cautiously, and with science and the expertise of educators leading the way."
Maryland State Superintendent of Schools Karen Salmon made the decision on May 6 to close the state's public schools for the remainder of the academic year to help limit the spread of the COVID-19. Salmon first closed public schools in March with the possibility of reopening them before summer. Since that time distance and online learning has replaced classroom instruction.
Local school boards are currently considering plans for the 2020-21 school year.
Salmon told MarylandReporter.com in a statement that "the Maryland State Department of Education continues to collaborate with local superintendents on a regular basis regarding next steps in our education recovery plan."
There are 71,447 confirmed cases of COVID-19 in Maryland of Thursday morning, according to the state's Department of Health, and 3,160 people in Maryland have died from the virus.
The state's positivity is below 5 percent, which is better than that of most states in the country.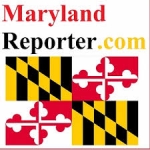 MarylandReporter.com is a daily news website produced by journalists committed to making state government as open, transparent, accountable and responsive as possible – in deed, not just in promise. We believe the people who pay for this government are entitled to have their money spent in an efficient and effective way, and that they are entitled to keep as much of their hard-earned dollars as they possibly can.