More than two months after flash-flooding again ravaged historic Ellicott City, along with portions of Catonsville and Baltimore, homeowners and businesses are still working tirelessly to clean up the mess, while endeavoring to rebuild lives which were swept away in a moment.
Part of the effort to rebuild is contingent upon the availability of funds, as many of the victims were uninsured for damage from sudden deluge. One surprise source for homeowners and renters is a government agency originally tasked with helping the business community.
Dorris Evans, a Public Affairs Specialist with the (SBA) U. S. Small Business Administration, Office of Disaster Assistance, told the Baltimore Post-Examiner that SBA disaster assistance loans are currently available to residents and businesses of the City of Baltimore, MD and Howard County, MD. An outreach is also in place for those living in Catonsville.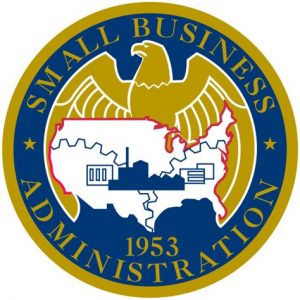 "We are here as part of the disaster declaration announced by Gov. Hogan back in May," said Evans. "We want people to know that disaster assistance is available. So many people beyond the businesses in Ellicott City were affected by the flooding.
"Last week, I attended a meeting hosted by the Beechfield Neighborhood Association. According to some of the residents there, they had to be rescued in boats. We opened up three outreach centers to help people apply for SBA loans. Those centers closed earlier this week, but help with the application process is still available online and by phone by calling the SBA. And I will be here in the Baltimore area through the end of the month to let community leaders and other officials know the SBA funding is in place."
Evans said SBA disaster assistance loans are available to homeowners, renters, businesses and non-profit organizations of all sizes that were affected by the severe flooding in May. The SBA offers disaster assistance loans up to $200,000 to homeowners for the repair or replacement of disaster damaged or destroyed real estate. Homeowners and renters are also eligible to borrow up to $40,000 to repair or replace disaster damaged or destroyed personal property. Automobiles that were damaged in the May 2018 flooding are also eligible for disaster assistance loans.
Businesses and private non-profit organizations of any size may borrow up to $2 million to repair or replace disaster damaged or destroyed real estate, machinery and equipment, inventory, and other business assets.
The disaster assistance loans interest rates are as low as 1.938% for homeowners and renters, 2.500% for non-profit organizations and 3.610% for businesses and economic injury, with terms up to 30 years to repay the disaster loan. Loan amounts and terms are set by the SBA and are based on each applicant's financial condition.
Most people would naturally assume that the SBA is geared towards helping the small business community. How did the agency become involved with helping homeowners and renters?
"The SBA has been around since 1953 and was founded with the idea of helping small businesses," said Evans. "But a need arose for disaster assistance, and the SBA was tasked with including homeowners, renters and non-profits in that effort.
"An important feature in our disaster assistance loans model is that mitigation is also included. This helps protect your home as much as possible from future disasters by lessening the impact. A lot of people don't realize that, while they may be insured for a fire or a plumbing problem, they may not be covered for wind or flooding damage. The SBA can come in when you think you had enough insurance, only to discover you weren't really covered after all."
Evans said there is an accountability aspect to the loan request process and follow-up if and when a loan is approved. The process may take several weeks from the initial application to the recipient receiving funds.
Applicants may apply online using the Electronic Loan Application (ELA) via SBA's secure website at DisasterLoan.sba.gov.
Businesses and individuals may also obtain information and loan applications by calling the SBA's Customer Service Center at 1-800-659-2955 (1-800-877-8339 for the deaf and hard-of-hearing), or by emailing disastercustomerservice@sba.gov. Loan applications can also be downloaded at www.sba.gov. Completed applications should be returned to the center or mailed to: U.S. Small Business Administration, Processing and Disbursement Center, 14925 Kingsport Road, Fort Worth, TX 76155.
The filing deadline to return applications for physical property damage is Sept. 24, 2018. The deadline to return economic injury applications is April 25, 2019.