Romail Gulzar A People's Voice
Powerful voices are every society's need. Such characters are fearless and determined and do not tolerate the wrongdoings of anyone. They are confident and brave as they raise their call against everything unfair. These bold personalities are not cut for the normal daily routine jobs; rather, they opt for journalism, politics, or any other career where they can freely voice their opinions. One such personality is multi-award-winning journalist Romail Gulzar. He offers a leading voice in efforts to propel diversity within the media industry. Being in journalism for more than twenty years, Romail has tremendously grasped over the field and has voiced and highlighted important issues. He has made significant contributions to the East Midlands business sector, helped develop local communities, and has contributed coverage of both locally and globally pertinent news.
Journalism is the first rough draft of history. – Philip L. Graham
Classified as one of the most challenging and stressful jobs, a journalist is responsible for being the voice of many on their shoulders. Associated with the public and real-time news, the nature of their jobs is demanding. Gulzar is a journalist who has crossed leaps and bounds to put his point across and has gone to extreme lengths to report on controversial issues for the public interest. As a passionate journalist, he knows that he might be writing history and never backs out from tough circumstances.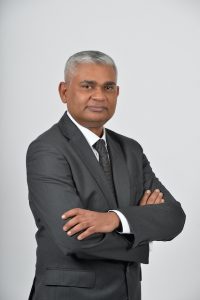 Romail's love for journalism and broadcasting was evident since his early years. He moved to the UK in 2000 and then studied Film Journalism at the Asian Academy of Film and Television (AAFT) in India. Here he obtained an HND in television and journalism from South Leicestershire College. Romail's first professional step into the world of journalism was in 2012 as he bagged a work experience placement at ITV as a video journalist and the rest is history. Today, Romail is an established figure in the media and journalism industry and also the owner of his independent news agency.
A Heart That Beats for the People
Whenever talking about love for humanity, people working with NGOs and social workers pop in the head. It is true that these people work and fight at the forefront for people's s rights, but others care for humanity too, and journalists can be counted in. Romail Gulzar is one such journalist who is passionate about covering stories of the underprivileged and share their concerns with the authorities.
Passionate about supporting the local community, Romail has received several acknowledgments for his work in the voluntary sector. These include a Nationwide Award for Voluntary Endeavour and an Outstanding Contribution Award for Community Work in Leicester. After working to reduce crime in his local area for almost a decade, he also sat as appointed Chair of the independent charity Crimestoppers for Leicester and Rutland. Within this role, he endeavored to shed light on unique issues faced by residents.
An Initiative towards Embracing Diversity
"The essence of the beautiful is the unity in variety."
Strongly agreeing and following the quote, Romail Gulzar believes in embracing diversity. As a resident of the UK, and a person of colour, he is proud of his background and does not conceal it. He is a huge supporter of ' power in diversity, ' which led him to the foundation of Pukaar Group; this is a global mass media company, which embodies its central vision to unify people of all backgrounds in celebration of shared values and aspirations. Pukaar Group provides a wide range of products and services to a customer base ranging from local businesses to international corporate brands. As an award-winning publication, the news channel under Romail's guidance has distributed its stories to many mainstream broadcasters, including the BBC and ITV. The publication's success was also recognized when shortlisted as a finalist for Best Local Newspaper at the Asian Media Awards.
Following the success of Pukaar News, Romail established Pukaar Magazine, a print publication distributed every quarter to 5000 businesses and leisure venues around Leicester and Leicestershire. Headquartered in Leicester, the magazine's high-profile cover stars have ranged from sporting heroes to Hollywood actors, all with a local background and links to Leicester. Most notably, the magazine has also featured the highly esteemed cover star, Sir David Attenborough. Pukaar Magazine contains sections on Culture, Fashion, Travel, News, and Sport and appeals to a wide readership of working professionals within the local community. It has twice been a finalist at the Asian Media Awards and has championed diversity and community in the decade that it has been established.
With such a well-established business, Romail was recognized for his services by the Prime Minister in 2005 to the Not-For-Profit Sector Tony Blair. He has also received the Millenium Award Un l. LTD in the same year. Gulzar's services to the world, combined with excelling skills as a businessman, are truly inspirational for the upcoming talents.