Robert 'Bob' Reilly is Driving Stories Home with his New Book RIDESHARE
Robert "Bob" Reilly has heard about 33,000 stories from passengers during the past seven years while driving for Uber and Lyft. The 69-year-old Laurel driver has documented dozens of stories from those rides in his new book, "RIDESHARE by Robert: Every Ride's a Short Story."
In his book, he introduces several amusing and tragic characters such as LaWanda and the GroundHog day ride,  the The Human GP passenger, and Jesus – (not quite the second coming) and provides his own commentary after each adventure.  Published by Booklocker,  Reilly offers a humorous and inspirational take on his rides as he captures the souls of so many passengers in a series of short stories that will hit home with many readers who click on rideshare apps to get to their destination. .
Taking a short break from driving, Reilly has been  self-promoting his book at coffee shops and restaurants in Maryland. The Baltimore Post-Examiner recently caught up with Reilly at one of his  "pop-up" events. (The interview is edited for clarity.)
BPE: Besides driving, what do you do for a living?
Reilly: Well, I do a lot of things. I have been a small business owner for Weinot Productions since 2000, an author—my new book is RIDESHARE by Robert "Every Ride's a Short Story." A freelance Journalist with a monthly column in The Laurel Independent called "The Beat of Laurel." I am also a singer-songwriter as well as the front man for The Reilly Goulait Band. You can find our albums and singles on Apple Music, Spotify, YouTube, and Google Play.  But you can't forget that I'm a driver too.
BPE: Why did you start driving?
Reilly: After close to six months of job searching and many 2nd-3rd round job interviews, a friend suggested I get out of the house, away from my full-time job trying to get a full-time job and become a driver for Lyft and Uber.
BPE: What got you into driving? What got you into writing?
Reilly: At age 62, I found myself unemployed and seeking employment. I was a senior manager in the global supply chain industry for over 35 years, and my primary core competency was in the government sector. During that time, the government was under what was called sequestration.
Bottom-line, severe cuts and spending in the government sector led to massive layoffs and cuts in the government sector, including contractors and suppliers. I was part of that group. That, combined with my age, made the search for full-time employment extremely difficult. After many disappointing 2nd and 3rd round job interviews, a friend suggested I get out of the house, away from my laptop screen, and interact with people.
He suggested driving for Uber and Lyft. I tried it, and other than spending time with people, I didn't enjoy the process very much, Then, after a 4–5-month period, the "creative floodgates" were opened up. I began journaling binders full of stories, recording brief summaries after rides for recollection, and documenting some of my rideshare journeys through photojournalism on my Rideshare by Robert Instagram site. One thing led to another, and I committed to writing my book in late 2021. This meant starting my day around 4 am most days for a 10-month period.
BPE: Do the people you're writing about know you're writing about them?
Reilly: That's a funny question because over the years and spending time in my car with approximately 33,000 people, I have found commonality and overlap with many of the stories. So, with the exception of a few minor details, a number of the rides are very similar in nature. For example, which high-control person am I talking about in my stories such as Echo People, or The Human GPS. Take your pick! It could literally be hundreds of people. Oftentimes, when I shared with people that I'm writing a book, they are eager for me to tell their story. Even if I did, I would have taken extreme care, due to proprietary respect for people's privacy, to modify each story so there is not a direct correlation to the actual ride. I also address this in more detail in my book disclaimer. This is one of the reasons I intentionally excluded celebrities or well-known public figures in my ride stories.
BPE: It seems like every driver writes a book. There are over 162 million search results for rideshare books on google. What separates you from other books?
Reilly: Most of the books written about the rideshare universe are either Informational, for example,  "How to Become a Rideshare Driver", or Sensational, like "Rideshare Seductions". My book focuses more on the topic of humanity, life lessons, life on the road before, during, and after covid, and personal transformation over a seven-year period having around 33,000 people in my personal space within 4 feet of the driver seat.
BPE: Are there any lessons you've learned while talking to people? any dangers you have faced?
Reilly: Many lessons were learned not only about others but also myself. I am not the same person I was when I started driving seven years ago, and I think for the better. Yes, there were some dangerous situations, loads of drama, and some messy rides for sure, but the greater majority of the people I served taught me something about the many stories which reside in this thing we call humanity, humankind, us.
BPE: Do you use your passengers' real names?
Reilly: No. Not only do I never use their real names, their sex, location, time frame, dress, race, etc, but other ride details have also been modified per my book Disclaimer.
BPE: What is your favorite story in the book?
Reilly: That is a very difficult question to answer. It's almost like asking me to publicly disclose which of my three children is my favorite. In a sense, my "little babies," that is, my stories, touched me in a particular way, in a certain season of my life, for a very specific reason. I cannot give you a favorite story of mine from the book. Do I have a favorite body part? Well, I have a greater appreciation for certain body parts at different times, for different reasons. When I play my guitar, and I sing, I am thankful for my hands, my fingers, my lungs, my diaphragm, and my vocal cords. When I leave the studio, I am thankful for my legs which carry me to my vehicle. Then, as I pull away and enter the traffic, I am thankful for my eyes, ears, and brain reflexes to help me navigate my driving. And so my hope is that each reader will have their favorite stories in my book. Stories that resonate with their life, their moment, their season. I am hoping to hear from my readers in this regard. I recall a few years back when I recorded an album called Unexpected Ways. There was one song on the album that I did not regard as one of my best tracks, but it was that exact song that was used to bless others. I simply need to trust that the creation process, like the Creator God, is good, purposeful, and will touch the appropriate heart in season.
BPE: How does your music impact your writing?
Reilly: I have written and continue to write and record songs that were inspired by stories in the book, and the rideshare experience itself.
Bob Reilly Book and Music Events
December 9
Sidamo Coffee in Maple Lawn, Md
8 to 10 a.m.
"Pop-Up"
December 9
Restaurant 198
Burtonsville Md
LIVE MUSIC.
Bob Reilly & Joe Goulait
6 to 9 p.m.
December 10
Barnes & Noble
Columbia, Md. "Meet The Author" event
11 to 4 p.m.
December 17
Turf Valley Resort in Ellicott City, Md
LIVE MUSIC 6 to 9 pm.
Bob Reilly & Joe Goulait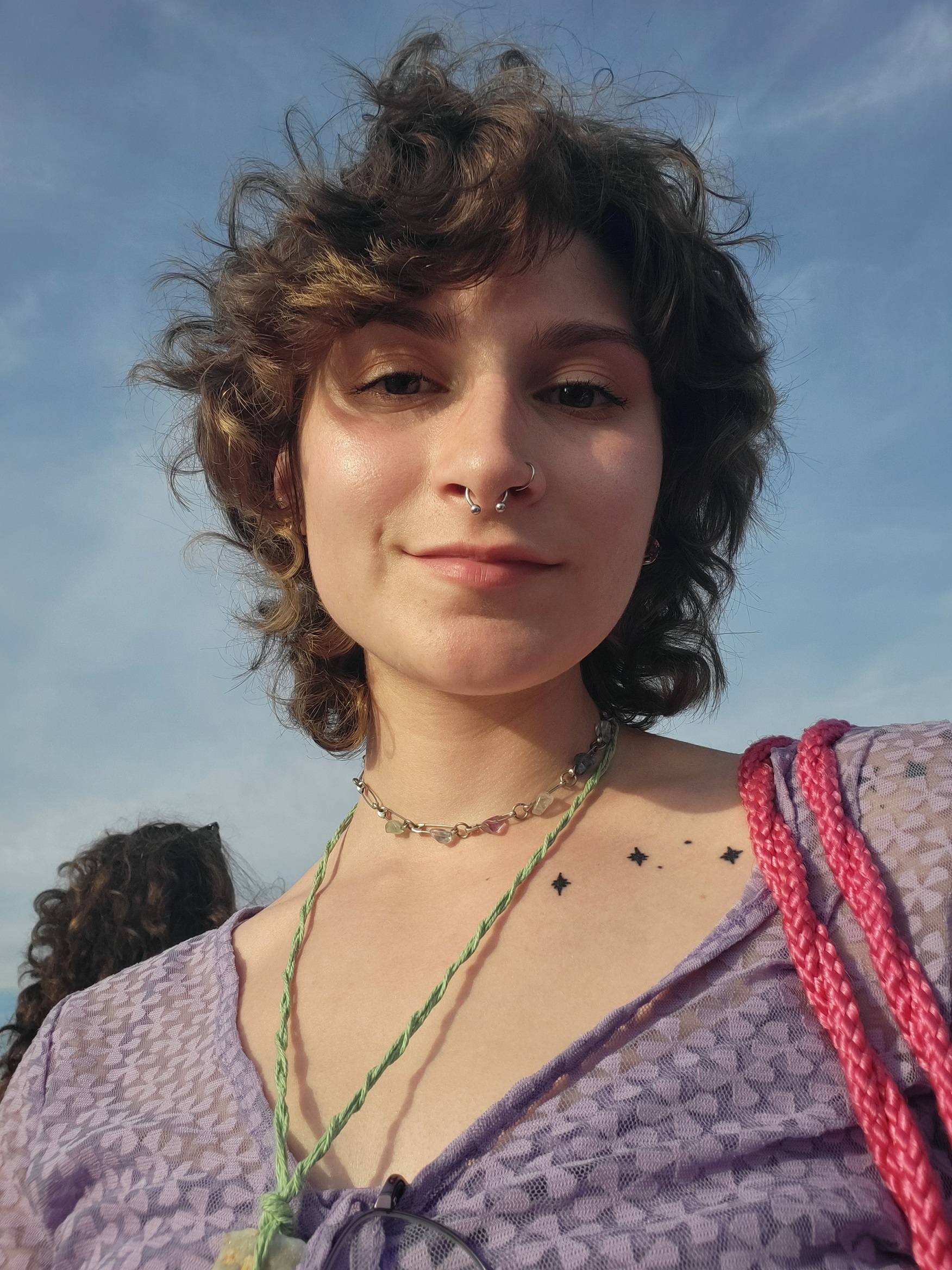 Adrianna Salkin is a poet whose work primarily focuses on love through a young persons eyes. She spent many years writing an anthology of poems that explore her teenage through young adult years as she interacts with people and the world around her. It represents her struggle to discover who she is and what she wants. Adrianna currently studies English at Towson University and intends on continuing to get her PhD in writing and literature. Previous publication can be found in 'Winter', an anthology of poems published by Poets Choice.