Rep. Paul Ryan serves up red meat for GOP dinner
By Len Lazarick
The juicy red meat of the steaks on the dinner plates was matched by the red meat politics Rep. Paul Ryan dished out to 400 Republican Party faithful at the Maryland GOP's annual Red, White & Blue dinner Thursday night at Baltimore's Renaissance Hotel.
"I certainly wish we would be introducing Vice President Paul Ryan tonight," said Rep. Andy Harris, Maryland's lone remaining Republican congressman. Despite Mitt Romney's loss, Wisconsin Congressman Ryan was able to retain his seat in the House of Representatives and continue chairing its Budget Committee.
He urged the GOP in Maryland to follow Wisconsin's example, and overthrow Democratic dominance of state government as his home state did when it elected Scott Walker governor in 2010.
"You've gotta have a plan to take back Annapolis in 2014," Ryan said.
In "this philosophy that is dominating our capital" in Washington, Ryan said, "We are witnessing big government in practice." He said that included actions such as Health and Human Services Secretary Kathleen Sebelius "shaking down insurance companies to finance Obamacare."
Reselling the American idea
"We've got to resell the American idea," Ryan said. He waved a replica of an 1850s flyer of "Advice to Irish Emigrants" (see right). It was attributed to an Irish government official and Ryan said showed what the original American idea was.
Ryan offered his standard policy palette: "clean up the tax structure," restrain budget growth to reduce the deficit and reform entitlement programs.
But he also insisted, "We need to show we can govern," a sentence he repeated twice. That even means some compromise with President Obama and the Democrats, as long as it is "a step in the right direction."
"We have got to show we have better ideas," Ryan said. "We're going to have to offer a conservatism that everyone can relate to."
"You are ripe for it right here in Maryland," he said.
Democrats counter-attack early
Hours and days before Ryan set fought in Baltimore, the Maryland Democratic Party in blogs and a press release was hurling ripe remarks attacking Ryan.
"The policies Mr. Ryan and the Maryland Republican Party are pushing will have a direct and devastating effect on the people of Maryland and our recovering economy," said Michael Ford, spokesperson for the Maryland Democratic Party. "Their plan to turn Medicare into a voucher system, ending Medicare as we know it, and repealing the Affordable Care Act jeopardizes the health of our citizens and leaves many of our most vulnerable citizens out in the cold. Hosting Mr. Ryan and endorsing his policies only makes clear how truly disconnected the Maryland GOP is from the values of the people of Maryland."
Despite Ryan's upbeat urging, Maryland GOP officials talked about the difficult battles ahead.
A tough fight ahead
"We need to fight harder and smarter," said Del. Nic Kipke, the newly elected House Minority leader from Anne Arundel County. "We're going to have to fight to keep the seats we have."
With 43 delegates, there are now more Republicans in the 141-member House of Delegates than ever in Maryland history. But Democrat-controlled redistricting is forcing some of those Republicans to run against one another, retire or run for other offices.
"Let's make sure we cover all the races," said Party Chairman Diana Waterman. "We're not going to go down without a big fight."
All the announced Republican candidates for governor and county executive got some sort of speaking role: Del. Ron George of Anne Arundel, running for governor; Sen. Allan Kittleman running for Howard County executive; Sen. Barry Glassman running for Harford County executive.
A government that listens
Harford County Executive David Craig, who just announced for governor, got the biggest laugh line. "The good news: We finally have a federal government that listens to us. The bad news: It's the NSA."
Even Michael Steele, the former lieutenant governor, former chairman of the Republican National Committee and former chairman of the State GOP, got a shot at the podium as he explores a race for governor.
"Our glass, ladies and gentlemen, is not half empty, it is half full," said Steele.  In a brief interview later, he said later he would make a decision about a race in September.
Ellen Sauerbrey, the former delegate who many in the room believed won the race for governor in 1994 against Democrat Parris Glendening but was found to be 6,000 votes shy because of fraud, said of the Maryland electorate, "They cannot possibly want four more years of what we've had for the last eight."
That's the party's main hope for victory in 2014.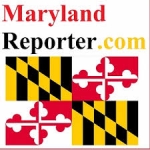 MarylandReporter.com is a daily news website produced by journalists committed to making state government as open, transparent, accountable and responsive as possible – in deed, not just in promise. We believe the people who pay for this government are entitled to have their money spent in an efficient and effective way, and that they are entitled to keep as much of their hard-earned dollars as they possibly can.