Prayers Not Answered: Plight of Pakistan's Christians
On International Women's Day, the Aurat March brought together Pakistani minorities to raise awareness about crimes against non-Muslim women. On the same day, several hundred Muslims joined the Christians to demonstrate in front of the Karachi Press Club against church attacks, land encroachment, and forced demographic changes in Christian-majority areas.
Further, several Christian organizations, including the Action Committee for Christian Rights, the Overseas Pakistan Christian Alliance, and the Global Human Rights Defence (GHRD), held vigils in Europe in response to the recent murder of a Christian priest in Peshawar and the kidnapping of Anita Masih, a 24-year-old Christian from Sindh. Anita was kidnapped from home in February 2023 by twenty Muslim men and tortured and molested for hours. The molesters were punishing Anita for the alleged actions of her cousin, Khadim Masih, who had previously eloped with a Muslim girl.
Pakistan's rulers use religion as glue for national cohesion and claim the constitutional role of guarantor of Islamic tenets. Minorities, such as Christians, are becoming increasingly vulnerable in the context, as a large number of ordinary Muslims justify church attacks and forced conversions as the means to achieving and maintaining Allah's sovereignty.
Christian girls are especially vulnerable as a result of forced conversions, and those who resist Muslim men's temptations face beatings, acid attacks, kidnapping, rape, or even murder. A recent report titled 'conversion without consent' by Voice of Justice lists over a hundred cases of abduction, rape, and conversion of Christian minor girls between 2019 and 2022. An overwhelming eighty-six percent of these attacks took place in the province of Punjab, while another eleven percent occurred in Sindh. Moreover, the discriminatory attitude of the authorities, including the police and judiciary, affects minority girls the most. Political and religious organizations support the criminals, making it impossible for the families of the victims to use legal counsel against the perpetrators. It was discovered that in almost all cases, conciliators coerced the girls into marrying their Muslim kidnappers and rapists.
The story of 20-year-old Kainat encapsulates the lives of average Pakistani Christians who pay huge costs to preserve their religious identity. Kainat's mother was kidnapped as a child and forced to convert to Islam by her elderly Muslim abductor, with whom she had four children. While ignoring the risks, Kainat's mother secretly took her children to church and introduced bible reading at home. This was despite the fact that heresy, blasphemy, and apostasy are all punishable by death under Pakistani law. At the age of fourteen, Kainat's father died, and the family forced her mother to remarry her uncle. They had to stop going to church after their secret visits were discovered. To add insult to injury, the priest also refused to baptize Kainat out of fear for his life and the church.
In 2013, Kainat's mother traveled to another city to have her children baptized. As word spread, Kainat's stepfather divorced her mother and kicked them out of the house. In 2016, Kainat's Muslim relatives attempted but failed to abduct her in order for her to marry a 54-year-old Muslim. In October 2017, her relatives attacked her house once more, this time shooting her brother, and wounding his ribs and lungs. Kainat's mother then relocated her to a safe house. While Kainat was able to maintain her religious identity; her ambitions to become a doctor remain uncertain.
While researching the records of Lahore's Madrasa Jamia Naeemia, journalist Aoun Sahi discovered that on average, 55 Christians convert to Islam each month. That is a peek into only one Madrasa in a country with hundreds of thousands of Madrasas and Mosques. The assistant protocol officer at the infamous Badshahi mosque in Lahore admitted to Sahi to have converted dozens of Christians on a daily basis.
According to Peter Jacob, Executive Director of the National Commission for Justice and Peace, conversion in Pakistan is unidirectional and detrimental to minority cultures and the psychological and emotional growth of children. All of these conversions, in the opinion of Joseph Francis, National Director for the Centre for Legal Aid Assistance and Settlement, are involuntary.
In Pakistan, Christians have one of the lowest literacy rates. The principal of Jamia Naeemia, Raghib Naeemi, informed Sahi that more than 90% of converts were illiterate. Many Christian girls drop out of school due to vulnerability to kidnapping, molestation, and forced conversion. In 2019, the media reported three incidents of school staff coercing Christian students to convert to Islam. Similarly, in 2021, a 12-year-old female Christian was kidnapped and taken to a Madrassa in Khankah Dogran, where she was converted.
According to studies, many Muslim suitors throw acid on Christian girls in retaliation for rejection. In February 2023, Kamran Allahbux disfigured Sunita, his 19-year-old Christian neighbor, with acid after she declined a marriage proposal. Sunita's family tried for months to report Kamran to the police prior to the incident, but the authorities ignored them. In a similar case, a Muslim man poured acid on Asma Yakub and set her on fire in 2018 for resisting conversion and marriage. Asma passed away five days later.
Julie Aftab, a Christian who fled to the United States, claimed that Muslims attacked her at the age of sixteen for wearing a cross. The attackers grabbed her by the hair and poured acid down her throat. People refused to transport her to the hospital because of her faith, and Muslim doctors refused to treat her. She had lost more than two-thirds of her esophagus and was missing teeth, gums, an eye, and both eyelids as a result of acid burn.
In totalitarian conservative Pakistan, the mullah-military duo chokes freedoms, and the government views media coverage of crimes against non-Muslims as an attack on Islam and the constitution. To avoid litigation, many organizations self-censor, and as a result, minorities lose important allies while criminals gain impunity and safe havens. For example, a few weeks ago, Pakistan's censor-board banned a documentary on the life of a minor Christian girl from Faisalabad that was scheduled to be released on International Women's Day. The fact that this film had received eight international awards failed to persuade the officials. According to the board, the film violated Pakistani culture by depicting the abduction, involuntary conversion, and marital rape of religious minorities.
Mullahs who conduct the business of conversion are revered in Muslim countries. Furthermore, media attacks on them are viewed as a Western plot to obstruct the supreme holy duty of assisting people in embracing the world's only true religion. In 2022, conservative Pakistanis were outraged when the British government sanctioned Mian Mithoo, a renowned Sufi leader, for forcing girls from religious minorities to convert and marry their captors.
A few months later, the Islamabad High Court Bar Association invited Mian Mithoo to speak at a seminar titled "Forced Religious Conversion and Its Reality." Mian Mithoo claimed during his speech that young Christian and Hindu girls willingly accept Allah's sovereignty and marry the elderly Muslim men they love. In the end, the audience applauded Mian Mithoo for exposing false accusations and thanked him for his selfless services.
The constitution of the Islamic Republic of Pakistan is ambiguous regarding non-Muslim inheritance and divorce rights. The marriage act, inserted into the constitution during the reign of General Zia-ul-Haq, complicates the divorce process for Christians who seek escape from marital cruelty and toxicity. In this regard, Christians are often coerced into converting to Islam to resolve inheritance and marriage disputes. For many Christians, leaving a toxic marriage is just as cruel as remaining in an unhealthy relationship because it comes at the cost of abandoning religious identity.
Ibne Abdur Rehman, who died in 2021, was known as Pakistan's father of human rights. He also served as one of the directors of the Human Rights Commission. Rehman believed that many Christians would convert in order to end socio-economic apartheid and humiliation, and to gain access to better educational opportunities. Christians continue to be among the poorest members of society and cleaning toilets was the only job available to them until recently. Even today, in Pakistan, the derogatory term for excrement cleaner, Chura, is reserved for Christians.
Christian girls who drop out of school and take employment to help families make ends meet are vulnerable to elderly Muslim employers. In February 2023, 60-year-old Rana Tayab of Faisalabad raped and converted his minor Christian servant, Sitara, and claimed her as his second wife. Similarly, in 2021, two Christian sisters, Sajida (28) and Abida (26) were raped and killed in Lahore by their employer for refusing to convert. Mushtaq, Sajida's husband, claimed that the factory owner felt emboldened to commit crimes against his wife because of their low social status.
Human rights organizations repeatedly request the government to review blasphemy laws, which have become an effective conversion tool. Hundreds of Christians have been accused and convicted of desecration of the Quran or insulting Prophet Muhammad in the last 30 years. Many Christians would convert to Islam to avoid death sentences in blasphemy cases. Blasphemy laws are sometimes used to settle personal disputes or seize Christians' property and vocations. For example, in District Kasur in 2014, a mob burned a Christian couple in a brick kiln for blasphemy. The police discovered that the couple was demanding unpaid wages, and the kiln owner used blasphemy to get rid of them.
Similarly, in 2016, two Christian families were forced to flee after being accused of blasphemy in the district of Sheikhupura. It was later discovered that the person from whom this Christian couple purchased land falsely implicated them to repossess the land. Recently in District Nankana Sahib, a Muslim falsely accused a Christian colleague of blasphemy to secure his job and employer-provided-housing in the wake of his imprisonment.
The contentious blasphemy laws frequently result in premeditated attacks on Christian burial grounds and places of worship. Denying burial grounds and destroying places of worship is a direct violation of the United Nations Declaration of Human Rights, to which Pakistan is a signatory. Denial of the burial ground in cities such as Peshawar forces Christians to bury multiple corpses in an already occupied grave full of skeletons.
During riots, villages inhabited by Christian laborers and harvesters face large-scale and permanent demographic shifts, cultural regression, and the seizure of high-value immovable assets. Christian churches, like the Shia Imambargah, are not immune to terrorist attacks.
In 2017, a church attack in Quetta killed nine and injured 57 others. Likewise, during the Easter celebrations in 2016, a suicide bomber killed seventy Christians and injured 340 others in Lahore. Between 2013 and 2015, four bomb blasts in different churches in Peshawar and Lahore killed and injured over two-hundred Christian worshippers. Similarly, Muslims killed eight Christians, including children, in Gojra town in 2009 when they burned down forty Christian homes and the neighborhood church. Moreover, in 2005, a Muslim mob burned down churches, homes, and schools in Sangla Hills, displacing an entire Christian neighborhood population. Tens of thousands of Christians have fled to India and western countries in order to escape the unbearable situation.
Christians were instrumental in the formation of Pakistan. The All India Christian Conference was among the first to oppose Nehru's vision of a unified India and backed Jinnah's demand for a separate homeland for the Indian Muslims. Despite the fact that many Muslim organizations labeled Jinnah a British agent, Christians supported the Muslim League in the 1945-46 election and pledged unconditional support to make Jinnah's dream a reality. Ignoring Hindu and Sikh opposition, Christian lawmakers such as Cecil Edward Gibbon, Fazal Elahi, and P. Manuel voted in the Punjab Assembly for the entire province to join Pakistan.
Pathan Joseph, a well-known Christian journalist, was the first editor of the Dawn newspaper, which Jinnah founded in 1941 to promote the Pakistan movement. Renowned intellectuals such as Joseph Burr, a member of the viceroy's council, K.L. Kundan Lal, the president of the National Congress, Joshua Fazaldin, Sir Samuel Rangandhar, Rev. Andrews, and John Bright backed Jinnah in his quest for the promised land. In recognition of their contributions and sacrifices, the Muslim League promised Christians preferential treatment.
However, contrary to the assurances given, non-Muslims were soon subjected to unspeakable atrocities in the newly formed Pakistan, where the government ignored equal rights for citizens and Islamized the constitution to enforce religious apartheid. In 1949, Prime Minister Liaqat Ali Khan had the constituent assembly approve the Objective Resolution, which claimed sovereignty for Allah alone – not just over Pakistan but over the entire universe – and avowed to rule the people according to Allah's tenets.
All non-Muslim members of the constituent assembly vehemently opposed the Islamization process and voted against it. In 1991, Islamic Shariah became Pakistan's supreme law, extinguishing all rays of hope for minorities.
Within a few weeks of partition, government decisions forced hundreds of thousands of Christian farmers to flee their ancestral villages. Close to half a million Christians were reduced to poverty and starvation as a result of the large-scale evictions, which were carried out without any alternative means of housing or livelihood.
Christian politicians who once held high positions in united India were purged because they were non-Muslims. A year after Pakistan's creation, the Punjab assembly ousted its Christian speaker, Diwan Bahadur Satya Prakash Singha, claiming that only a Muslim could be speaker. Muslims quickly forgot Singha's journey from city to city seeking Christian support for Pakistan. In 1958, Singha's family returned to India in a distraught state. Cecil Edward Gibbon, who was expelled from the Indian Congress Party and lost the presidency of the Anglo-Indian Association of Punjab for supporting Jinnah, also left Pakistan after being purged from public office.
As of right now, Christians are not allowed to cast ballots in the general election or choose their representatives in the parliament. They are also prohibited from holding the positions of president, prime minister, or commander-in-chief of the nation's armed forces.
In October 2022, six UN Special Rapporteurs wrote to Pakistan's government urging them to put an end to the abduction, rape, forced conversion, and child marriage of Christian girls. The Rapporteurs accused Pakistani law enforcement of colluding with the kidnappers and chastised politicians for failing to protect the victims. Pakistan, which takes pride in its democracy, should heed international advice and treat Christians with dignity and equality.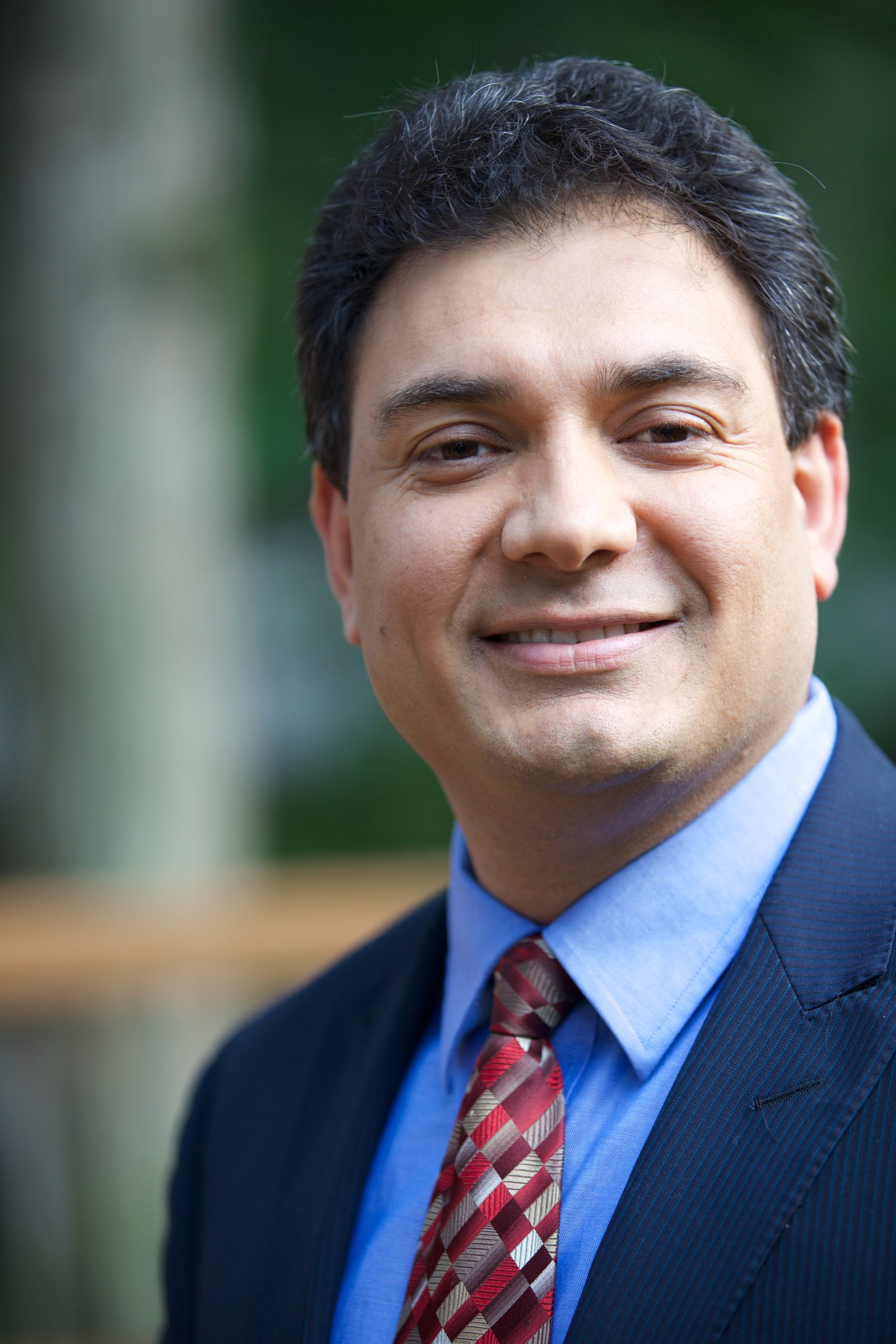 Senge Sering is the President of Gilgit Baltistan Institute in Washington D.C.