Chapter 6
In December 1992 I was the chief witness for the United States Attorney's Office for the Eastern District of Virginia at the trial of Donald Moore and three other defendants, in United States District Court in Alexandria, Virginia.
John Russell ,who was still the Senior Attorney General for the criminal division of the Virginia Attorney General's Office, testified as a defense witness in federal court and attempted to defame my character and reputation. But it backfired big time on him.
Yes, this was the same John Russell who told the press after the habeas-corpus hearing that, "We were gathering facts to dispute Poppa's allegations, not support them."
Now the tables would be turned on Russell and it would be his credibility that would be questioned.
The Loudoun Times Mirror wrote in an article; Smith was followed on the witness stand by several prosecution witnesses who contradicted testimony critical of Poppa given last week by John Russell, assistant state attorney general. Russell said that he had assessed, from talking with law enforcement officials, that Poppa's reputation was of a dishonest officer who would "fabricate evidence to suit his purposes".
Russell cited as one source for forming that opinion Virginia State Police Agent, Warren Shand, who testified Monday that he has never spoken to Russell about Poppa and hasn't spoken to him on any subject since 1986 or 1987.
Richard Ford, an FBI agent who has worked with Poppa for several years, and Lt. William Colavita, Poppa's former supervisor in the Loudoun County Sheriff's Office, also testified, saying that Poppa was, in their experience, truthful and reliable.
The Leesburg Today newspaper also wrote in an article on January 1, 1993; Late in the trial, the issue of Poppa's credibility was once again raised when the defense produced Assistant Virginia Attorney General, John Russell, who testified that independent interviews he had conducted among police officers who had worked with Poppa in the past had indicated to him that the former deputy's reputation was that of being capable of fabricating evidence.
During that testimony, Russell named two police officers as having disparaged Poppa's credibility. However, the prosecution later produced one of those two officers, Virginia State Police Investigator, Warren Shand, who testified that he recalled no such conversation with Russell and had not spoken to Russell since 1986. If Russell had testified such a conversation occurred, Shand testified, "He would have been mistaken."
Shand said he had found Poppa to be a reliable police officer during a period in the mid-1980's when he was assigned to a multi-jurisdictional drug task force headed by Shand. A second officer Russell named on the stand was not called as a witness, but federal prosecutors reportedly have begun a separate investigation into whether Russell's testimony conflicts with a tape recording that officer made of the conversation.
Once again, the strong-arm of the law showed its face and its face was that of deceit and malice.
Let's take a closer look at the testimony in federal court.
The Assistant United States Attorney who was prosecuting the case asked Russell who he had talked to that led him to believe what he testified to. He could only mention two cops; state police officers, Warren Shand and Ralph Marshall. Warren Shand said he never had a conversation with Russell concerning me.
Reviewing the transcript of Shand's testimony, he was asked by the federal prosecutor, "Under your supervision, was he [Poppa] ever the affiant for a search warrant or an arrest warrant," to which Shand replied, "Yes."
The prosecutor then asked Shand, "As his immediate supervisor at that time, would you have allowed him to be the affiant of a search warrant or an arrest warrant if you did not believe that he was truthful," to which Shand replied, "No, I would not."
The prosecutor then asked Shand, "Based upon your own direct experience with Douglas Poppa, what is your personal view as to Doug Poppa's truthfulness and veracity?" Shand replied, "During the time that Mr. Poppa worked for me, he never to my knowledge, lied to me." "His affidavits for search warrants appeared to be good to me, and they were acted on properly by the courts."
The prosecutor asks, "At any time, did you ever speak to Mr. Russell concerning the reputation for truthfulness and veracity regarding Douglas Poppa," Shand replies, "Not that I can ever recall."
The prosecutor asks, "Special Agent Shand, if I were to tell you that Mr. Russell from that very witness stand said that he had spoken to you recently about Douglas Poppa's reputation for truth and veracity, what would your response be."
Shand replied," He would be mistaken."
According to the transcript, the last statement Warren Shand made to the prosecutor concerning John Russell's testimony was, "I think he made a mistake, and I honestly did not talk to him. And I don't know what else I can say."
Ralph Marshall turned over a tape recording of his telephone conversation with Russell that allegedly contradicted Russell's testimony under oath on the stand.
When Russell was asked by the AUSA who else he talked to in forming that opinion of me, he replied, three prosecutors; William Burch, Robert Condon and Robert Horan.
Really, was that the best Russell could do?
Judge Sinclair ruled against Burch and released William Douglas Carter from prison, based on my testimony. Robert Condon handled the habeas-corpus hearing for the State of Virginia and lost. Robert Horan prosecuted William Douglas Carter at the retrial in the summer of 1992, and lost.
Who was the common denominator in the two habeas-corpus hearings and the retrial of William Douglas Carter?
Doug Poppa.
I don't know what if anything they told Russell or if he just threw their names out there. But had he spoken to them there is no doubt in my mind they were not happy with me, to say the least. I don't know what motivated John Russell to get on the stand and lie when he testified.
Fact was though, that one of the defense attorney's in that trial, John Markham, was a close friend of Russell's, and Russell admitted to that under cross-examination by the federal prosecutor. Another fact was that Markham was a former federal prosecutor.
Donald Moore who was one of the defendants in the case, years before had worked on a major criminal investigation with both Russell and Markham, who prosecuted those cases. The whole thing made for some very strange bedfellows.
The United States Attorney's Office never went after Russell for perjury. The State of Virginia never pursued an investigation of Burch, Beamer, Carole Carter or Isom for perjury.
Everything came to an immediate halt.
In June of 1994, I received a letter from the Assistant United States Attorney who handled the Dupont kidnapping case. The letter reads as follows:
I am an Assistant United States Attorney for the Eastern District of Virginia and have been a prosecutor since 1975. During those years, I have had the pleasure and honor of working with a large number of federal, state and local law enforcement officers. I believe that my experience as a prosecutor, as well as my contact with law enforcement personnel, gives me a good insight into the qualities that are necessary to be an effective law enforcement officer.
In 1992, I was assigned a case that involved the proactive investigation of a group of men who were plotting to kidnap an heir to the Dupont fortune. Due to a unique set of circumstances at the time, Doug Poppa was in a position to be made aware of this kidnapping scheme. He immediately reported his knowledge to the Federal Bureau of Investigation and was asked to work with them as a cooperating individual. This was no small request since it demanded some degree of risk and a considerable amount of time by Mr. Poppa. Nonetheless, Doug never once hesitated to commit himself to this investigation. As a result court-authorized wire taps were installed and the investigation was brought to a successful conclusion.
As a result of that case, I got to know Doug Poppa both professionally and as an individual. I can say without any hesitation whatsoever, that Doug is one of the most scrupulous law enforcement officers I have ever met. Time and again he has stepped forward to do the "right thing" even when it was not in his best interest to do so. Doug is man of many qualities, as well as a professional, effective and successful law enforcement officer. His integrity and honesty are beyond reproach, I would be proud to work with him on any investigation/prosecution. I know that he would work tirelessly, professionally, and very effectively on any case to which he was assigned. Doug is a truly talented, gifted law enforcement officer who, in my opinion, would complement the staff of any police department or law enforcement agency.
1993 was not a good year for me. Now that everything was over it really hit me pretty hard. My police career was gone, I was depressed, angry at the whole world and worst of all I was drinking. I kept reliving what happened day after day.
The worst thing anyone can do is consume alcohol when you head is already screwed up. You think it is going to make you feel better and make your problems go away, but it doesn't.
I had heard from some cops back in Virginia who were trying to find me work on other departments. But I was told that I was pretty much poison in that regard. I was told I was either too controversial or I was the last guy in the world anyone would hire.
As far as I was concerned if I never stepped one foot into Virginia again that was fine with me. Loudoun County could go to hell and so could all of those corrupt bastards I had dealt with. That's what I kept telling myself to release the anger I had against all of them.
Hate and anger makes you go to some pretty dark places in your mind, it's a terrible thing. I was becoming somebody I never thought I would turn into, a really miserable human being. I lived that way for almost a year. It affects you not only emotionally but physically also. Sometimes in life you have to go to the bottom of the abyss and then climb your way back up. That's exactly what I did. I just got up one day and told myself that this was enough. It had to be my guardian angel kicking me in my ass.
I stopped drinking, got my act together and in the end it made me stronger in the long run. After I had left Loudoun County, John Isom and William Burch still had their own problems they had to deal with.
The FBI was still investigating the sheriff's office, including Isom's ties with a private police group called Armored Response Group United States (ARGUS) that was formed by John Isom along with a Loudoun County millionaire and friend of the sheriff's, Herb Bryant. Isom was under scrutiny by the county board of supervisors for his involvement with this group.
Since the 1980's Bryant would parade around the county, often times in a self-styled police uniform, sporting a weapon and driving an unmarked police vehicle. ARGUS acquired an armored personnel carrier called a "Ferret" and other police related equipment, and had an office on the second floor of the sheriff's substation in the eastern part of the county.
Bryant used titles such as colonel and major general. We heard that he was appointed a Special Deputy U.S. Marshal.
He even bought himself a police Harley-Davidson motorcycle and adorned in with police insignia. He was the biggest joke for years in Loudoun County.
Then one day a female showed up wearing the same uniform as Bryant. Apparently money can buy you anything, even your own police force. To some it may have been funny but to others it was also scary.
In May 1992 the Washington Post ran a story, FBI Probes Self-Styled Police Force; Va. Millionaires Group Got U.S., Loudoun Aid, Little Oversight. The article stated, 'Since 1985 a Middleburg millionaire named J.C. Herbert Bryant Jr. has built an armored task force amid the rolling farmland of Loudoun County. Vowing to help fight terrorism and urban crime, he collected a small fleet of armored vehicles to lend law enforcement agencies and proclaimed himself commander of the quasi-police force called ARGUS. He poured more than $230,000 of family money into the effort. He sometimes dresses in a military-style uniform and cap, carries a 9mm handgun in his waistband.'
On December 4, 1992 the Washington Post ran another story, U.S. Marshals Criticized for Deputizing Va. Man. That article stated … A Justice Department probe found that U.S. Marshals Service officials made "serious misjudgments when they gave a badge and arrest authority to a wealthy Middleburg man who had formed a private Loudoun County group to provide armored vehicles to law enforcement agencies. Justice investigators said the Marshal's Service did not have a good reason to grant special deputy marshal status to J.C. Herbert Bryant Jr." … A senior Marshals Service official said Wednesday that the agency was embarrassed by its ties to Bryant…
For years the sheriff and his cronies would brag about their hunting trips aboard Bryant's private plane to Bryant's property in Mississippi. My take on that whole Bryant and ARGUS issue was that money talks. In June 1994 Bryant was indicted by a federal grand jury.
The indictments stated that he "did falsely assume and pretend to be a Special Deputy United States Marshal" and "did knowingly make a false and fraudulent statement." In October 1994 he was convicted on both counts.
The sheriff's department was getting more unwanted attention when complaints of sexual harassment against sheriff's office supervisors arose. That was nothing new. For years married sheriff's office officials had been engaging in illicit sexual affairs with other married members of the department.
A female was hired on the department and sworn in as a deputy sheriff only because she was the mistress to another high-ranking married sheriff office official. It was the joke of the department for years.
The FBI was also investigating a rich Loudoun County businessman and his wife. They had bought the first police motorcycle for John Isom when he wanted to start a motor squad. They were also campaign supports of Isom, although they were giving money to other local politicians as well.
Money in favors out.
The businessman was later sentenced to 60 months in federal prison for orchestrating a series of schemes to defraud banks and an insurance company. His wife was sentenced to 18 months on a felony mail fraud conviction.
As for William Evans-Smith who was convicted of murdering his wife and spent five years in prison. The man who I had interviewed in prison after I lost my job at the request of his attorney? In 1994 his conviction was overturned by a federal appeals court. The court stated the prosecution failed to prove his guilt at trial.
Another major defeat for Loudoun County Commonwealth's Attorney, William Burch.
And who was one of the investigators in the Evans-Smith case? The same investigator who handled the Carter case and the same one who was involved with the Tickel case that I described earlier.
In 1994 William Douglas Carter filed a civil action in United States District Court against Loudoun County Commonwealth's Attorney, William Burch and Sheriff's Captain, Vernon Beamer, for alleged violations of his constitutional rights. Carter claimed that Burch and Beamer withheld materially exculpatory evidence before and after his criminal trial, and that Burch conspired to present false testimony during the trial.
Burch got a free pass on this one. The court dismissed the action against Burch based on absolute prosecutorial immunity.
When you really think about it, aren't those words frightening; "absolute prosecutorial immunity"? Does that open the door for abuse or what?
The court denied Beamer's motion for summary judgment, allowing the claim against him to go to trial. After a two-day trial, the jury returned a verdict in favor of Carter, stating that Beamer had violated his constitutional rights, but only awarded Carter $1.00 in nominal damages.
I guess the citizens of Loudoun County finally had enough.
In 1995 John Isom and William Burch lost their bids for reelection. I never knew the outcome of the FBI investigation.
Even after I left the county I would get phone calls from FBI agents now and then over the years still inquiring did I know about this or that. I would answer their questions, but frankly I really didn't care anymore. It was part of my life I just wanted forget, but in reality you never forget something like this.
As far as all those who decided twenty-four years ago that it would be in their best interest either personally or professionally not to be truthful in court and to those whose job it was to seek the truth, but instead went down a different path; they all were responsible for destroying a cop's career.
After all the hate and anger was gone, my only solace was that one day they would all be knocking on heaven's door. Then they will find out that they might have tried to fool the court of man but can't fool the court of God.
Back in 1992 when everything was going bad for me, something happened that was so positive it made me for a short while anyway, feel really good inside. I was leaving the supermarket one day and I hear somebody call my name. Not recognizing the guy approaching me, I put my right hand in my coat pocket because that's where I kept my Walther .380 at the time, just in case.
As it turns out I had arrested him many years before on a drug dealing charge and he was sentenced to prison. He tells me that I saved his life because going to prison changed him for the better. He tells me that he now has a good job, a wife and just had a new baby.
Then he shakes my hand, says thank you and then said he had been reading the papers and watching the news and had seen everything I was going through. He says to me, you're a good cop and I feel so bad for you, I hope everything works out for you.
Can you imagine that? To this day I have never forgotten that.
Just a few years ago I received a telephone call out of the blue from a retired ranking member of the sheriff's office. He had nothing to do with anything that was going on with me back then. Just one of the cops who decided it was better to avoid me at the time.
He said that he was sorry for the way he treated me and that he should have stood by me at a time when I needed support. I told him I had no animosity towards him and thanked him for what he said. It takes a mighty big man to do what he did after all this time.
People would ask me over the years why I did what I did and did I regret it because of the way things turned out for me. My answer was the same as I had given the Washington Post reporter who interviewed me after I was fired in 1992.
In the article titled, Investigator Dismissed in Loudoun, Deputy's Testimony Led to Carter Retrial he quoted me, "I have no regrets about what I did, he [Poppa] said. "I did nothing more than any law enforcement officer should do. You take an oath and the oath says you stand up for the truth."
When a cop does not have to tell the truth and may lie or even remain silent to keep his job, individual freedom and liberty are at risk. It would have been wrong if I had lied or remained silent to keep my job. Although, under the circumstances had I lied or remained silent, if I had played ball and been a team player, I would have been retained.
It is always honorable to stand alone rather than to stand with the wrong ones.
I left Colorado in October 1993 and started building another life in Nevada. For the next nineteen years I would work in the private sector as an investigator and then as director of security at one property and finally as director of security and surveillance at another.
I always gave the companies I had worked for 100 percent of me just as I did the citizens of Loudoun County when I was a cop.
If someone was embezzling money from the company or involved with other theft, to me they were stealing from me — that was just the way I looked at it.
One day back in the late 1990's when I was an investigator with the MGM Grand Hotel in Las Vegas, the vice president of corporate security, who was retired from the FBI, walked into my office. He tells me that the president of the corporation wants us to go up to the board of directors meeting. I'm thinking to myself at the time what the hell is going on.
We walk in and the president of the company tells me to stand up and he introduces me to the board members. He tells them I just wanted you all to know who Doug Poppa is. He is the best investigator I have seen in all my years in the business.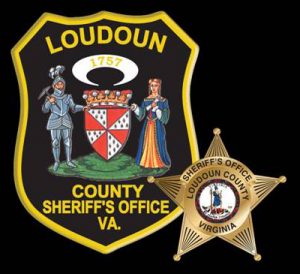 Although it wasn't necessary, I was just doing what I was getting paid to do, it was a very nice compliment nonetheless and made me feel good.
In 2012 I lost my ten-year career with the Riviera Hotel and Casino. I was director of security and surveillance and was told by another director that the senior vice president of gaming operations had a machine programmed so as not to allow the $25,000 jackpot to hit.
I was also told that the president of the company and the senior vice president of operations knew about and did nothing. I reported this to the gaming enforcement authority. To make a long story short that resulted in the end of my career.
Déjà vu.
Because of what I did, I could not get another job in the industry, which is a pretty sad state of affairs. I finally filed a lawsuit for wrongful termination. It was settled out of court in 2013.
I am who I am.
I never had a problem standing up to anyone when I was right, and that included a prosecutor, a sheriff and more recently, a president of a private company.
I can't change who I am, nor would I want to. I have a certain set of principles and nobody can compromise those, and it's not that many haven't tried over the years.
Honor and integrity; it has cost me a lot in my lifetime to defend those words. I may not have much to show for sixty-one years of life but I don't have any regrets about anything that I did.
All the years I had worked in the private sector, as good as I was in all those jobs, there was always something missing in my heart: being a cop.
I will go to my grave with that. My mother would say that things happen for a reason. After all these years, I just haven't figured out what that reason is yet.
I know one thing. In 1992 the citizens of Loudoun County, Virginia lost one good honest cop.
Chapter 1, Chapter 2, Chapter 3, Chapter 4, Chapter 5.