Was it a murder or suicide or two murders?
In late 2012 Archangel Ira Robins submitted an 1,100-page sworn affidavit with nine DVDs of supporting evidence to the FBI and US Attorney for the Eastern District of Wisconsin and requested a federal investigation into an alleged extensive pattern and practice of dishonesty by the City of Kenosha, Wisconsin, Police Department.
In early 2013, Archangels submitted additional evidence which included a video of an incident where a Kenosha police officer used his taser on an individual without apparent justification and the Kenosha Police Chief John Morrissey attempting a cover-up of the wrongdoing. The officer was cleared in the taser incident.
Watch the news video with the Chief's remarks about Robins harassing him with his open records requests and Robins' response that he would harass the chief all the way to jail.
Archangels has now learned that the chief has allegedly been hiding emails that we have been requesting through open records requests, that the Kenosha city administrator and others, have allegedly been intercepting, copying and/or destroying the emails of others, and that the Chief's second in command who was also his best friend are now on the outs.
Even more alarming is that in the last week of April, 2014, "Archangels" requested that investigators looking into the missing and/or intercepted emails question Susan Marcinkus, former Chief of Joint (City/County) Services about her knowledge of, and activities surrounding, the missing emails.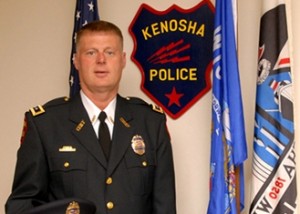 On May 12, 2014, Susan Marcinkus was killed while on vacation in Panama City, Florida. The police claim that she was murdered by her husband who then committed suicide. "Archangels" believes that a more thorough investigation is necessary to verify the police findings.
Insiders tell us to expect criminal charges and arrests in the near future. It's about time.

Ira B. Robins and Salvatore E. Rastrelli have decades of law enforcement experience, both worked as police officers and private investigators and consultants. Their cases have frequently have been on national television and they continue to work for those who don't have a voice and are often a victim of a system that fails to protect the innocent.