Maryland's Moore seeks disaster aid for Chesapeake Bay invasive fish
By MICAELA HANSON
WASHINGTON – Maryland Gov. Wes Moore has asked the federal government to declare the increasing population of invasive fish species in the Chesapeake Bay an ongoing commercial fishery disaster.
"In recent years, the state has become increasingly concerned about the explosion in the abundance of invasive fish species in the Chesapeake Bay, including blue catfish, flathead catfish, and snakehead," Moore said in a statement on Thursday. "It is critical to act now to mitigate the effects of these invasive species and to provide assistance to the commercial fishing industry."
In a letter to Commerce Secretary Gina Raimondo, the governor said "blue catfish are a particular concern."
"They are voracious eaters," Moore wrote. "They consume other fish, crustaceans, and even other catfish. They out-compete the native species for both habitats and food and threaten key commercial fisheries including blue crab, striped bass, white perch, yellow perch, and American eel." 
For the fourth consecutive year, the Maryland Department of Natural Resources found in its 2022 annual survey that the native juvenile striped bass population in the Chesapeake Bay was below average.
Since 2012, the total catch of seven of Maryland's commercial fishery species that share their habitat with invasive fish has declined between 27% and 91%, according to data from the state.
Although there is no direct scientific link between decreasing fish populations and the invasive species, the Maryland Department of Natural Resources still is concerned about the growing impact of these species.
Joseph Love, manager for the Maryland Department of Resources Freshwater Fisheries Program, pointed to the relationship between predator and prey as a potential link to increasing blue catfish populations and decreasing native fish populations.
"What we tend to do is point to the species that blue catfish eat, and highlight those prey as potentially impacted by the expansion of blue catfish," Love told Capital News Service.
If the federal government were to declare this a disaster, Maryland would qualify for federal fishery disaster assistance. The request begins a formal review process by the Department of Commerce.
Under two federal statutes – the Magnuson-Stevens Fishery Conservation and Management Act and the Interjurisdictional Fisheries Act – governors may request federal assistance if a natural or manmade disaster decreases fish populations, resulting in economic losses.
The decline of native fish species and the increase of invasive species has had detrimental effects on the state's commercial fisheries, furthermore impacting the state's economy.
Commercial fisheries — including hard blue crab, striped bass, yellow perch, and others — have brought in an average of $64 million yearly in dockside value since 2012. Declines in these species are a significant loss for Maryland's commercial watermen and the state's economy, according to data from the state.
Blue and flathead catfish were first introduced in Virginia in the 1970s and 1980s to establish recreational fisheries. Since then, their numbers have grown out of control. Now, these invasive catfish can be found in nearly every Chesapeake Bay tributary, according to the Chesapeake Bay Foundation.
Allison Colden, the Chesapeake Bay Foundation's Maryland senior fisheries scientist, said that declaring the invasive fish species a disaster could also complement regulatory reforms up for debate in the 2023 Farm Bill.
The 2008 Farm Bill required that U.S. Department of Agriculture (USDA) inspectors examine the processing of catfish on-site before they go to the market. Catfish are the only fish inspected by the USDA, as the Food and Drug Administration (FDA) handles food safety for all other fish species.
"This regulatory requirement to have a USDA inspector makes it economically infeasible to process blue catfish," Colden told CNS. "It also means that it's more difficult, and hurts the price of the product as well."
A similar disaster request was made in 2009 by then-Maryland Gov. Martin O'Malley to help revitalize the Chesapeake Bay's blue crab population.
The state received $2.2 million in funding from the National Oceanic and Atmospheric Administration's National Marine Fisheries Service. If NOAA approves the latest request for a disaster declaration, Maryland hopes to receive similar funding that could potentially decrease invasive fish species populations.
The Maryland Department of Natural Resources has been working on potential solutions to decrease the abundance of blue catfish in the Chesapeake Bay, all of which could be expanded if Maryland received federal funding.
One possible approach is to incentivize watermen to catch blue catfish. Love said the Maryland Department of Natural Resources offered money to watermen to buy nets and traps. There has also been discussion of further action to create a stronger demand in the market for the abundant blue catfish.
"If we can find additional uses for blue catfish within our society, then that helps to diversify the marketplace and gives watermen greater opportunity…to sell their product and thereby increase the price per pound that they get," Love said.
In his letter to Raimondo, Moore acknowledged that "the science quantifying the impacts of invasive species on the Bay ecosystem and to our commercial fisheries is relatively new and it is also challenging."
"Not all relationships are perfectly clear and myriad factors drive changes in abundance, species composition and fishery dynamics," the governor wrote. "However, the evidence continues to mount that invasive species are a major and growing threat to the health of Maryland's environment and economy. The opportunity before us is to take action now BEFORE they become a truly unmanageable disaster."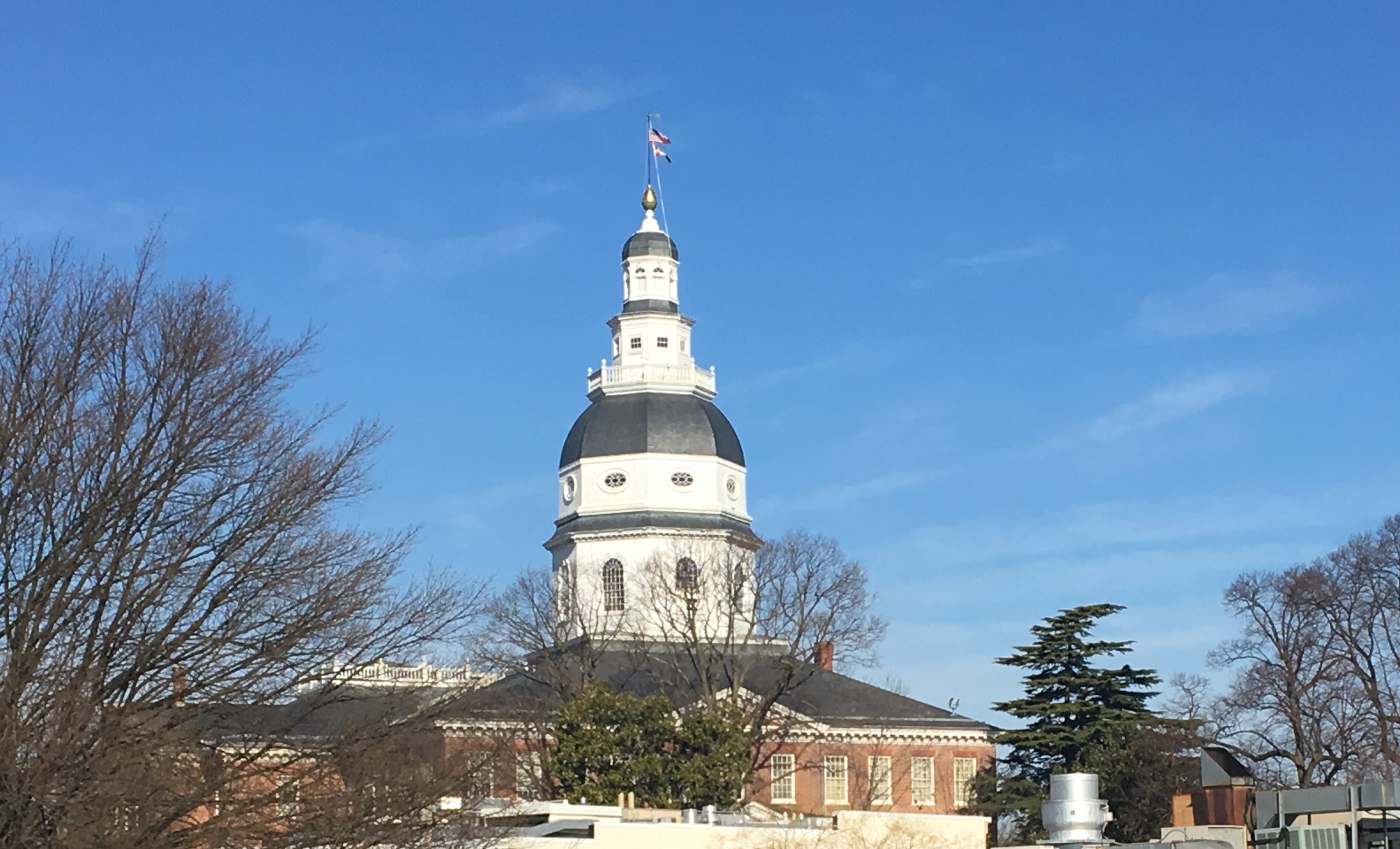 Capital News Service is a student-powered news organization run by the University of Maryland Philip Merrill College of Journalism. With bureaus in Annapolis and Washington run by professional journalists with decades of experience, they deliver news in multiple formats via partner news organizations and a destination Website.