Maryland's Business Leaders Respond with Cautious Optimism to Latest US Jobs Report
@BryanRenbaum
Maryland's business leaders said they are cautiously optimistic about the numbers in the federal government's latest jobs report-which comes about three-and-half months after Maryland and many other states began implementing restrictions aimed at preventing the spread of the coronavirus.
The report was released by the U.S. Department of Labor on Thursday morning. It said that in June 4.8 million jobs were added to the economy and that the unemployment rate dropped from 13.3 percent to 11.1 percent. Analysts had predicted that the report would show that about 3 million jobs were added. The economy grew by 2.5 million jobs in May, according to the department.
Maryland added 29,800 jobs in May and the state's unemployment rate dropped from 10.1 percent to 9.9 percent, according to the Maryland Department of Labor. The state's June jobs numbers will not be released until later this month.
"We are pleased to see these national indicators that suggest that the economy is moving in a positive direction," Maryland Chamber of Commerce President and CEO Christine Ross told MarylandReporter.com in an email on Thursday.
"Still, we are anxious as we watch how other states across the country continue to grapple with containing the virus and what that might mean for reopening and economic recovery overall. While many are back to operating, at least in a limited capacity, small businesses in Maryland continue to struggle in overcoming challenges as we move through Maryland's phases of reopening. These include issues that we've been tackling for many months like cash flow and liquidity, as well as new ones like how to restore public trust and build consumer confidence."
"The jobs report is favorable," Howard County Chamber of Commerce President and CEO Leonardo McClarty said. "However, what it doesn't speak to are wages and profitability. Many businesses are starting to open but things are still slow for many of them."
"It's very encouraging news but I think we need to be very cautious about these national jobs numbers," National Federation of Independent Business (NFIB) state chair Mike O'Halloran said. "Yes, employers are hiring more workers. But I think its safe to say that many are not working full-time. So, we're not back to where we were by any stretch."
O'Halloran said small businesses still have a long road ahead. "And our policymakers need to keep that at the forefront when they're setting their agendas," he said.
O'Halloran predicted that Maryland's June jobs numbers will either mirror the national numbers or fall slightly behind them.
"I expect it to probably track with the national numbers. Frankly, it may even slip a little bit because of a lot of other states in the country have practically no restrictions. So, that means employers can hire back full staff and that staff can work more hours."
Maryland entered Stage 2 of the state's recovery plan several weeks ago. Many of the state's small businesses have reopened. Indoor dining at restaurants is permitted at up to 50 percent capacity. Marylanders can again get a haircut, visit the dentist, or go to a gym or fitness studio. They are required to wear face coverings when shopping at retail establishments or riding public transportation.
There are 68,423 confirmed cases of COVID-19 in Maryland as of Thursday morning, according to the state's Department of Health, and 3,086 people in Maryland have died from the virus.
The state's positivity rate is below 5 percent. Nearly 676,000 Marylanders have been tested for COVID-19.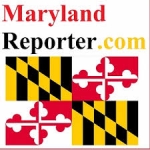 MarylandReporter.com is a daily news website produced by journalists committed to making state government as open, transparent, accountable and responsive as possible – in deed, not just in promise. We believe the people who pay for this government are entitled to have their money spent in an efficient and effective way, and that they are entitled to keep as much of their hard-earned dollars as they possibly can.