Maryland Governor Larry Hogan announces on April Fools Day he will run for president
Photo above: House Speaker Michael Busch at the desk of House Minority Leader Nic Kipke
A little April Fool's spirit floated in the State House Wednesday, but not everything was a laughing matter.
The speaker of the Maryland House of Delegates is from Anne Arundel County, and on April 1 wielding the gavel at the rostrum at the start of session was Del. Nic Kipke of Pasadena , alias the minority leader. At Kipke's desk in the front of the House chamber was Del. Mike Busch of Annapolis, aka The Speaker.
Kipke led the chamber in the Pledge of Allegiance as happens each day and introduced Del. Sally Jameson to lead the prayer. "Thank you, Not the Speaker," she said.
When Kipke announced "Quorum call," Busch stood and complained "My button's not working," a typical complaint from delegates who vote red and green thousands of time a session with the buttons at their desks.
"Move to adjourn, Sine Die," said Kipke as he slammed the speaker's' gavel, the motion that closes the legislature for the year.
The delegates laughed.
At the same time, upstairs in the governor's reception room at the Board of Public Works meeting, Gov. Larry Hogan made the announcement that he was running for president of the United States.The audience laughed and applauded.
"Over the past few months, my administration has been applauded for its bipartisan approach to governance. It seems to me that approach is something that is desperately lacking in Washington, D.C." Here's a video clip of the announcement.

"There are already two Maryland governors running," said Hogan, referring to Martin O'Malley and Bob Ehrlich. "Why not one more?"
First last 'insulted'
No joke was Hogan's reaction to a letter from Sen. Rich Madaleno, the openly gay Montgomery County Democrat who asked Hogan to ban travel to Indiana because of its new religious liberty statute.
In that letter to Hogan, Madaleno says: "Your family could be denied service due to a random business person, waiter or clerk's objection to the First Lady's previous divorce."
After the Board of Public Works meeting, Hogan told WBAL's Robert Lang (click here for audio) :
"First of all, I'm against discrimination of any kind. But I didn't get very far in Senator Madaleno's letter after he insulted the First Lady. I didn't bother reading the rest of the letter. He should be ashamed of himself."
Madaleno was unapologetic, telling Lang (audio on the same WBAL page): "I think it's interesting the governor is learning for the first time what so many of us have had to deal with for a long time that our families are put at risk by these sorts of laws."
–MarylandReporter.com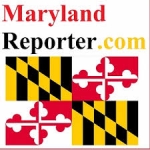 MarylandReporter.com is a daily news website produced by journalists committed to making state government as open, transparent, accountable and responsive as possible – in deed, not just in promise. We believe the people who pay for this government are entitled to have their money spent in an efficient and effective way, and that they are entitled to keep as much of their hard-earned dollars as they possibly can.