Making a new Kazakhstan friend in a most unexpected way
(Hal Foster appears in the Baltimore Post-Examiner under a partnership with Tengrinews of Kazakhstan. )
I'm a curiosity in Kazakhstan.
A professor, newspaper and online journalist, and a guy who did the quirky work of modeling, acting and voice dubbing during my nine years in Japan.
So a number of Kazakhstan journalists think I'm interesting enough to interview.
That was how I got to know Abai Otar. The 21-year-old journalist from the youth newspaper Nur Astana asked if he could talk with me about my background, my thoughts about Kazakhstan and other subjects.
We agreed to meet at Café Rafe on Bokekhan Street in Astana's Old City.
Abai, who hails from a village near Taraz in southern Kazakhstan, asked intelligent questions. They included why I'd come to Kazakhstan, why I'd stayed five years, what I think of Kazakhstan's journalism, what I consider the strengths and weaknesses of Kazakhs and Americans, what I see as the problems of today's youth.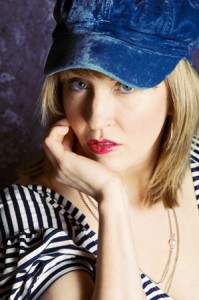 It was a pleasant conversation. Abai and I had interacted on Twitter and Facebook, and he praised my openness and my willingness to respond to every question or comment I received on social media.
It was obvious that this nice young man was viewing me, an older journalist, as a mentor of sorts.
Good journalists always leave the most difficult question for last, and just before we left Rafe, Abai asked me: "How's your daughter doing?"
Those of you who read my articles in Tengrinews or the Baltimore Post-Examiner, know that my daughter Angie Foster suffered a devastating tragedy a year ago – one that continues to take an emotional toll on her.
One of the twin boys she gave birth to in March of 2011 died 2 ½ months later, and Angie's husband is facing a murder-by-abuse charge in the case.
Angie has had many ups and downs since Bryan's death on June 12, 2011, and some of the downs have been recent.
Her surviving son, Ethan, turned 1 on March 28. It was hard for Angie to make the celebration joyful for Ethan when she knew Bryan ought to be there celebrating his birthday, too.
I remember having the same feelings a few days after Bryan's death. I was eating at Muller's, a German restaurant on Astana's Right Bank. I had decided I needed to take my mind off the tragedy for a couple of hours by listening to Muller's excellent jazz band.
Angie had asked me not to fly to her hometown of Portland, Oregon, at that moment. Family was there, and she said she might need me more later.
As I was eating, two cute Kazakh preschoolers walked by. The twin girls about 3 years old were all dressed up, with fancy dresses and shiny black-patent-leather shoes.
They were animated, laughing and giggling, and I thought: "I'll bet they're here for their birthday."
Then it hit me that Angie's twins would never have even one birthday party together. It seemed so unfair – and my heart sank.  The trip to Muller's to lift my spirits had plunged me into further despair. I left shortly thereafter.
Recently Angie told me how much she was dreading another milestone – June 12, 2012, the one-year anniversary of Bryan's death. In fact, she said, she couldn't cope if she were in Portland that day. She had arranged to head for Colorado to be with extended family.
To commemorate Bryan on the anniversary of his death, Angie created a page of thoughts and photos at http://teamethan.wordpress.com/remembering-bryan/.
Angie won't get much emotional relief after June 12 is over.
The trial of the man she sued for divorce after Bryan's death will be in September. It will be gut-wrenching, reopening all the wounds of the past year.
I told Abai about all this, then mentioned a dream I had.
Shortly after I attended a concert of the Kazakhstan musical superstar Batyrkhan Shukenov in Almaty in August of 2006, I bought two copies of one of his CDs, the white-cover album called "Tvoi Shagi."
Most of its numbers are jazz or Latin jazz, which I love. I thought Angie would like his music as well, so I sent her one of the copies.
She did like it. She told me that Batyr – the maestro's stage name — was "hip." That is, cool.
My dream, I told Abai, was to have Angie come to Kazakshtan after the September trial to "chill out."
If she did, I told him, I wanted her to meet Batyr, who has become a friend of mine, and maybe even perform a song or two with him.
I didn't care whether the performance venue was small or large, I said. Singing with Batyr woud help Angie heal.
Doing a little fatherly bragging, I told Abai that Angie was a good singer, and wouldn't embarrass Batyr if she performed with him.
Then I asked the young journalist: "Have you heard her songs?"
He didn't answer. Instead, he picked up his mobile phone – those of us from the States call it a cellphone – and clicked on it two or three times.
Suddenly I heard my daughter singing "Never Forget," the song she wrote to commemorate victims of the 9/11 attacks in the United States.
That Abai had recorded my daughter's voice was totally unexpected – and I nearly choked up.
"How nice of you to have done that," I said after getting a grip on my emotions.
And he replied simply: "I like this song very much."
Click to hear "Never Forget," or click here for more music by Angie Foster.
As we were leaving Rafe, Abai sealed our new friendship by inviting me to visit his village some day.
I replied that I would – and I mean to keep that promise.
The warm meeting I had with Abai at Rafe was just one of thousands of moments I've spent in Kazakhstan.
Many Kazakhs and expats ask me: "Why have you stayed so long?"
That question isn't hard to answer. It's because of people like Abai Otar, whom I know I will be friends with for a long, long time.
(Feature photo of Ethan taken by Angie Foster.)

Hal Foster is a longtime journalist and journalism professor who has worked in the United States, Japan, Ukraine and Kazakhstan. His news career has included writing and editing at the Los Angeles Times and nine years as a journalist in Japan. He is an associate professor of Communication at the new Nazarbayev University in Astana, Kazakhstan. Catch one of his other blogs at en.tengrinews.kz.