Las Vegas Judge Melanie Andress-Tobiasson who exposed police corruption faces constant retaliation
LAS VEGAS — Las Vegas Township Judge Melanie Andress-Tobiasson, the first judge in the history of Las Vegas to publicly speak out and expose alleged corruption in the Las Vegas Metropolitan Police Department and the Clark County District Attorney's Office was immediately rewarded for her efforts by county officials.
Not in your wildest dreams.
Las Vegas lived up to its nickname of "Sin City," and those in power wasted no time in attacking and retaliating against Tobiasson.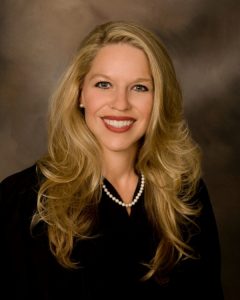 What makes it worse is that what Tobiasson was speaking out against was what Las Vegas was built on; vice and corruption, the lifeblood of the city.
Apparently, nothing has changed since the days when Bugsy Siegel first broke ground for his Flamingo Hotel. The only thing that changed were the faces of those in power behind this fake oasis in the desert.
A sordid tale of murder, corrupt cops, human trafficking, underage girls recruited into prostitution, some the daughters of judges and police officers and a county prosecutor's office handing out soft sentences to local pimps.
It doesn't take a rocket scientist to figure out why; money in corrupt cops pockets and God knows who else's.
Corrupt cops become criminals wearing badges, disgrace their uniform, their profession and their honor, which most likely they never had in the first place anyway.
What Judge Melanie Andress-Tobiasson did was what those with testicles between their legs and stars pinned on their chests should have done years ago but didn't have the courage to do so.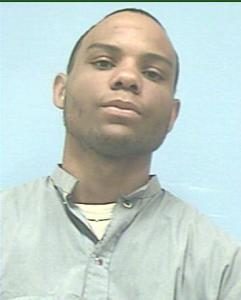 On April 13, 2018, 8 News Now I-Team aired an interview with Tobiasson who recalled her efforts starting in 2015 to keep her daughter away from the clutches of a local street thug, violent felon and known pimp named Shane Valentine. She started to collect information about an after-hours establishment that her daughter was working at. What she found out was that local pimps were recruiting underage girls like her daughter including children of judges and cops, to sell sex. She recounted her efforts to reach out to the Las Vegas Metropolitan Police Department vice detectives but could not get any help. She realized that if the vice cops would have investigated her tips, they would have been investigating the criminals the police were working with. She also had concerns about recent plea deals for sex traffickers that were handed out by the Clark County District Attorney's Office.
Tobiasson said during the interview that she was concerned for her daughter's safety. "The problem is I don't think we're in danger from the pimps anymore. I'm more afraid of the vice detectives and those who are trying to cover this up. That's what I'm afraid of now."
I give Judge Tobiasson an "A" for coming forward and exposing corruption.
I give her an "F" though for allowing her underage daughter to even step one foot into those clubs. That to me is just plain irresponsible and something I cannot accept.
Tobiasson's husband, a retired LVMPD officer appears missing in action in all of this.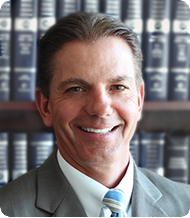 On April 17, 2018 just four days after Tobiasson's interview aired on Las Vegas television, Clark County District Attorney Steve Wolfson, along with Assistant District Attorney's Robert Daskas, Christopher Lalli, and Clark County Sheriff Joe Lombardo, the head of the Las Vegas Metropolitan Police Department, had a secret meeting with Chief Judge Joseph Boneventure of the Las Vegas Justice Court.
The purpose of the meeting was to have Judge Tobiasson removed from the criminal calendar and re-assigned to civil cases, alleging that she was biased towards the LVMPD. Boneventure did not reassign Tobiasson.
I found that failed retaliatory attempt by that group of men rather pointless since Tobiasson stated during her television interview that, "It's unfortunate because it's a very small percentage of the people in the DA's office and at Metro but it makes the whole entire system look corrupt."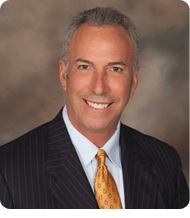 Not satisfied with their first attempt of retaliation, Judge Andress-Tobiasson in November 2018 would once again face the ire of those in power, this time from the Nevada Judicial Discipline Commission.
In what I call the biggest load of crap ever to be dumped on anyone's desk, the Commission alleges that Tobiasson improperly used her position as a judge to contact Las Vegas Metropolitan Police Department vice detectives regarding her claims of sex trafficking at an after-hours unlicensed club, which according to Tobiasson was frequented by off-duty LVMPD police officers. Must have been the allure of the underaged girls the pimps had inside those clubs.
The Commission's bullshit argument is that Tobiasson had access to speak to the vice detectives and make those requests to investigate the clubs because of her position as a judge.
I look at it this way. The police didn't follow up on Tobiasson's requests and she was a sitting judge. I could only imagine how they were conducting vice complaints from a private citizen. Pardon me. They couldn't and wouldn't have followed up on anybody's complaints because they were being paid off by the pimps who were operating the clubs.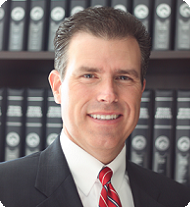 Trafficking in underage girls, how can this be tolerated in any criminal justice system?
It's a travesty of justice even in the city of sin.
How about that for a perhaps more telling investigation?
And what's been going on with the FBI federal corruption probe of the LVMPD?
The FBI raided the Las Vegas home of suspected prostitution kingpin Jamal Rashid "aka Mally Mall" in April of 2014.
Almost five years later neither Rashid nor the suspected corrupt cops of the LVMPD have been indicted.
What's going on Federal Bureau of Investigation?
In October 2016 a double murder occurred in Las Vegas also connected to the sex trafficking industry. Sydney Land, 21 and Nehemiah Kauffman, 20, were found brutally murdered. Kauffman was an aspiring pimp. His girlfriend, Land, happened to be at the wrong place at the wrong time and she too was executed. According to police, Shane Valentine became a person of interest. That case is still unsolved.
According to one source who spoke to the Baltimore Post-Examiner in 2018, Valentine was an associate of Jamal 'Mally Mall" Rashid.
Court documents obtained by the Baltimore Post-Examiner last year indicated that Rashid had several LVMPD detectives on his payroll for "protection."
Valentine is currently in prison on charges unrelated to human trafficking.
On January 21 the Baltimore Post-Examiner published, 'Judge claims FBI refused information on police corruption probe after pressure from LVMPD.'
That story was based on an interview I conducted with Tobiasson in the Spring of 2018.
During the interview, she described how after nowhere else to turn to for help, Tobiasson made contact with FBI Special Agent Kevin White of the FBI Las Vegas Division. She says she was providing information to White about human trafficking, underage girls, corrupt cops, and murder.
There came a time in 2017 when she claims S/A White told her that FBI Assistant Special Agent-in-Charge Patrick Brodsky ordered him not to take any more information from her.
S/A White said Brodsky claimed Las Vegas Metropolitan Police Department Assistant Sheriff, Todd Fasulo, contacted Brodsky and wanted the agent to stop talking to her.
Fasulo denied those claims when the Baltimore Post-Examiner contacted him. Brodsky did not return our call.
Tobiasson claims that the FBI is covering for the LVMPD. She said that S/A White told her, "If I was in any other field office in the country and a local police department called my boss and were upset about me talking to somebody they would tell them to go get fucked." She said that White told her this was the only field office in the entire country where the local police department can call and complain and get the agent to shut up.
As disturbing as those claims are, I have to say that something is still missing in all of this.
That being said, as if there isn't enough in this entire convoluted story to accept, there's more.
In June of last year Dana Gentry, a former local television reporter, wrote an article, 'Laxalt's chief investigator pursues case against daughter's former pimp.'
Judge Tobiasson talked about pimps luring underage daughters of LVMPD police officers and Las Vegas judges into prostitution. But what Gentry wrote in her story completely moved it up a notch.
According to Gentry, Roland Swanson, the chief investigator for then Nevada Attorney General Adam Laxalt, had previously led investigations for the FBI Las Vegas Division's public integrity section.
That's the same section that is supposedly involved in the corruption probe of the LVMPD and suspected prostitution kingpin Jamal "Mally Mall" Rashid.
Gentry wrote in her story that Swanson's daughter Hannah, became a prostitute in 2010 while still in high school for Kobe Hogue, her pimp, who was also her boyfriend and classmate at the time.
Hannah Swanson's eventual arrest on solicitation charges resulted in Hogue's arrest and conviction for attempted pandering.
If you were writing a novel you couldn't make this story up.
Neither the FBI or the US Attorneys Office in Las Vegas have ever admitted that there is a corruption probe of the Las Vegas Metropolitan Police Department. Sheriff Joe Lombardo in 2017 told a local reporter that there was.
Judge Tobiasson claimed she had conversations with S/A Kevin White about corruption, so that would indicate that the FBI was investigating corruption as late as 2017.
The Baltimore Post-Examiner has received supporting documents and testimony from an independent source which bolsters Tobiasson's assertions about White's investigation.
Stay tuned to the Baltimore Post-Examiner for that upcoming story.

Doug authored over 135 articles on the October 1, 2017 Las Vegas Massacre, more than any other single journalist in the country. He investigates stories on corruption, law enforcement and crime. Doug is a US Army Military Police Veteran, former police officer, deputy sheriff and criminal investigator. Doug spent 20 years in the hotel/casino industry as an investigator and then as Director of Security and Surveillance. He also spent a short time with the US Dept. of Homeland Security, Transportation Security Administration. In 1986 Doug was awarded Criminal Investigator of the Year by the Loudoun County Sheriff's Office in Virginia for his undercover work in narcotics enforcement. In 1992 and 1993 Doug testified in court that a sheriff's office official and the county prosecutor withheld exculpatory evidence during the 1988 trial of a man accused of the attempted murder of his wife. Doug's testimony led to a judge's decision to order the release of the man from prison in 1992 and awarded him a new trial, in which he was later acquitted. As a result of Doug breaking the police "blue wall of silence," he was fired by the county sheriff. His story was featured on Inside Edition, Current Affair and CBS News' "Street Stories with Ed Bradley". In 1992 after losing his job, at the request of the Federal Bureau of Investigation, Doug infiltrated a group of men who were plotting the kidnapping of a Dupont fortune heir and his wife. Doug has been a guest on national television and radio programs speaking on the stories he now writes as an investigative journalist.