Lt. Gov. Rutherford attends youth mentoring ceremony where Freddie Gray lived
Maryland Lt. Governor Boyd Rutherford and several other administration officials attended a ceremony Wednesday in Baltimore's Sandtown-Winchester neighborhood, an area heavily damaged by April's riots, to the celebrate the expansion of Penn North Kids Safe Zone, a youth mentoring and education center located in a vacant laundromat not far from where Freddie Gray once lived.
The expansion was made possible in part by a $50,000 contribution from the Governor's Office for Children and will increase the size of the current facility to 5,000 square feet.
Rutherford began his remarks thanking Penn North Community Resource Center marketing director Ericka Alston, who founded the subsidiary organization Kids Safe Zone shortly after the riots which commenced in the aftermath of Gray's death, for her mentoring efforts and work helping to rebuild the community.
"It all starts with leadership and what she [Alston] has shown and those who are working with her have shown-is [that we can work] within the community to put together a program to take care of the kids, to help the kids after school, and we all really appreciate that because everything starts with the community taking care of itself," Rutherford said.
The Lt. Governor then reiterated saying that although the state can "help jumpstart" the process, "Its always going to be up to the community to take care of itself," and subsequently noted, "We're here to help, but we're not necessarily here to direct."
Rutherford also recalled how in the aftermath of the riots, he and Gov. Hogan witnessed the "heart of the city," upon observing residents "cleaning up" their neighborhoods and starting to rebuild.
Following the Lt. Governor's remarks, Arlene Lee, executive director of the Governor's Office for Children spoke briefly, directing her remarks to the children in the audience.
"This is all about you guys and being able to help your community provide you guys with a place where you can come and be safe, and do fun things, and be able to spend time with each other," Lee said.
Human Resources Secretary Sam Molhotra was more direct.
"I know what's on your mind, it is not just making Baltimore a thriving city, but making it a worthwhile city; I know that's on your mind and we are here to be partners with you," Molhotra said. The Secretary then recalled how his mother often spoke to him about the value of receiving a quality education and said the center will "provide a blessing to our kids."
Jonathon Rondeau, who is President & CEO of the Family League of Baltimore City, an agency working with the Governor's Office for Children, also spoke, as did Celeste James, who serves as Kaiser Permanente's Director of Community Health Initiatives for the Mid-Atlantic States. Kaiser had contributed towards the expansion.
Ericka Alston spoke last.
"I want to thank all of you for being here in support of us," Alston said, fighting back tears. She then recalled how she had been Penn North Community Center's marketing director for just about a month when Freddie Gray died, and how subsequent events indirectly highlighted the needs of the neighborhood's children.
"We heard people say that the children didn't have anywhere to go, that there were no after school programs," Alston said. Those concerns prompted Alston to approach her executive director, who gave her what she described as the "key to this vacant Laundromat," which ultimately became the Safe Zone.
Soon after, Alston embarked on a successful campaign to raise funds for the center. She contacted several businesses and non-profit organizations. Kaiser Permanente was one the first organizations to step up.
After Alston's speech, the ceremony concluded outside where Lt. Governor Rutherford took part in a ribbon cutting ceremony officiating the center's expansion. Other officials in attendance included City Council President Jack Young, 2007 mayoral candidate Keiffer J. Mitchell Jr., who is now an advisor to Gov. Hogan, and Maryland Senate Majority Leader Catherine Pugh, who is a candidate for Baltimore mayor.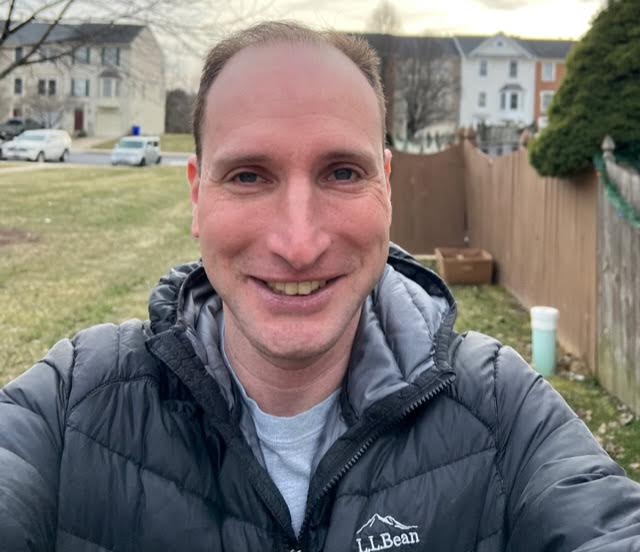 Bryan is an award-winning political journalist who has extensive experience covering Congress and Maryland state government.
His work includes coverage of the election of Donald Trump, the confirmation hearings of Supreme Court Justice Brett Kavanaugh and attorneys general William Barr and Jeff Sessions-as well as that of the Maryland General Assembly, Gov. Larry Hogan, and the COVID-19 pandemic.
Bryan has broken stories involving athletic and sexual assault scandals with the Baltimore Post-Examiner.
His original UMBC investigation gained international attention, was featured in People Magazine and he was interviewed by ABC's "Good Morning America" and local radio stations. Bryan broke subsequent stories documenting UMBC's omission of a sexual assault on their daily crime log and a federal investigation related to the university's handling of an alleged sexual assault.