Kavanaugh says if confirmed he will decide cases absent of personal and political considerations
WASHINGTON – President Donald Trump's Supreme Court pick, Judge Brett Kavanaugh, told a Senate panel Tuesday that if confirmed he will decide cases absent of personal and political preferences.
"If confirmed to the Court, I would be part of a Team of Nine, committed to deciding cases according to the Constitution and laws of the United States. I would always strive to be a team player on the Team of Nine," Kavanaugh told the Senate Judiciary Committee in his opening statement.
Kavanaugh explained: "I don't decide cases based on personal or policy preferences. I am not a pro-plaintiff or pro-defendant judge.  I am not a pro-prosecution or pro-defense judge. I am a pro-law judge."
Former Secretary of State Condoleeza Rice and Sen. Rob Portman (R-Ohio) introduced Kavanaugh and spoke in favor of the nomination.
Trump nominated Kavanaugh to the high court on July 9 to replace retiring Associate Supreme Court Justice Anthony Kennedy.
Kennedy, a Republican appointee, served on the court for more than three decades and cast the tie-breaking breaking vote in many high-profile cases.
Kavanaugh, 53, sits on the U.S. Court of Appeals for the District of Columbia. President George W. Bush nominated Kavanaugh to that position in 2006.
Democrats repeatedly sought to delay the hearing to press for more time to review documents received by the committee last night.
Chairman Chuck Grassley (R-Iowa) refused to allow a vote on the motion to adjourn.
Sen. Orrin Hatch (R-Utah) accused Democrats of playing politics.
"We have folks who want to run for president, who want their moment in the spotlight, who want that coveted TV clip," he said. "Frankly I wish we could drop all the nonsense."
The motion to adjourn was initiated by Sen. Kamala Harris (D-Calif.). Harris has been mentioned as potential 2020 presidential candidate.
Sen. Dick Durbin (D-Ill.) said the motion to adjourn was made in good faith. Durbin asked Kavanaugh to request the hearing be delayed pending review of the documents.
"If you trust the American people, they will trust you," he said.
Sen. Lindsay Graham (R-S.C.) said Democratic criticisms of Kavanaugh's past membership in conservative groups is hypocritical.
"This is shaping up to be the hypocrisy hearing and that's hard to do in the Senate," he said.
Graham went on to explain that Justice Stephen Breyer once worked for the liberal champion the late Sen. Teddy Kennedy (D-Mass.) and that Justice Ruth Bader Ginsburg once served as general counsel for the left-leaning American Civil Liberties Union (ACLU). Then-President Bill Clinton appointed both justices.
Democrats have expressed concern about a 2009 Minnesota Law Review article in which Kavanaugh wrote that sitting presidents should not be subject to criminal proceedings or investigations.
Democrats allege Trump nominated Kavanaugh to help insulate himself from Special Counsel Robert S. Mueller's investigation into potential collusion between members of the Trump campaign and Russian officials should a case ever come before the high court.
Democrats have expressed concern about opinions Kavanaugh authored on subjects such as abortion, health care, gun safety, labor-business disputes and the use of enhanced  interrogation techniques on terror suspects.
Questioning of Kavanaugh will begin Wednesday.
The hearing is expected to last the remainder of the week
This article is republished with permission from Talk Media News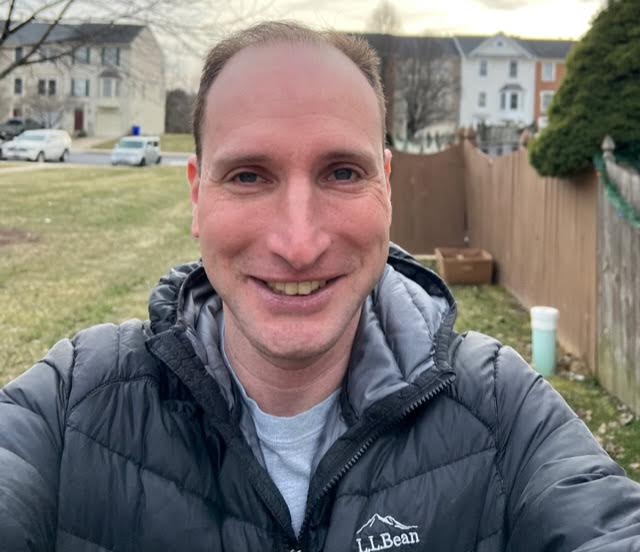 Bryan is an award-winning political journalist who has extensive experience covering Congress and Maryland state government.
His work includes coverage of the election of Donald Trump, the confirmation hearings of Supreme Court Justice Brett Kavanaugh and attorneys general William Barr and Jeff Sessions-as well as that of the Maryland General Assembly, Gov. Larry Hogan, and the COVID-19 pandemic.
Bryan has broken stories involving athletic and sexual assault scandals with the Baltimore Post-Examiner.
His original UMBC investigation gained international attention, was featured in People Magazine and he was interviewed by ABC's "Good Morning America" and local radio stations. Bryan broke subsequent stories documenting UMBC's omission of a sexual assault on their daily crime log and a federal investigation related to the university's handling of an alleged sexual assault.