Judges and lawyers battle over judicial elections
A panel testifying for bills eliminating contested judicial elections included, far left, former judge Donna Hill Staton and Chief Judge Mary Ellen Barbera.
By Bryan Renbaum
For MarylandReporter.com
Maryland's top judges and lawyers sparred Thursday over a series of Maryland constitutional amendments changing how judges face the voters, removing the chance that sitting Circuit Court judges can be challenged in elections.
Debate during House Judiciary Committee involved ethics considerations related to judicial elections and whether gubernatorial appointments or direct elections best promote racial and gender diversity on the bench.
Four nearly identical bills were introduced with virtually the same proponents and opponents. This is yet the latest attempt over two decades to prevent recently appointed judges from being knocked off the bench by challengers. Instead, they would run in "retention" elections as do the appellate court judges in which voters select "yes" or "no" on whether to retain them in office.
In this year's elections, two lawyers in Baltimore, including a City Council member, are challenging a slate of sitting judges. In Anne Arundel County, three lawyers are challenging a slate of four sitting judges.
Summaries of the bills and their differences are at the bottom of this story.
Chief judge supports abolition of contested elections     
Court of Appeals Chief Judge Mary Ellen Barbera, the head of Maryland's judiciary, said elections are vital in this country, but present challenges for those who are supposed to run as "impartial and neutral" candidates for judgeship.
Those races are becoming more partisan even though they were intended to be non-partisan, she said.
"Sitting judges who must face contested elections are confronted by challenges not encountered by candidates in other elections," Barbera said. "The hard truth, ladies and gentleman, is that political campaigns cost a great deal of money. The public's perception of judges as fair and impartial is undermined when judges must raise and accept campaign donations."
Circuit Court chair John W. Debelius III, addressed concerns related diversity on the bench.
"There is certainly greater representation of African-American judges in the District and Circuit Court in Baltimore City than there is in some of the suburban counties and I think logically that tends to reflect the demographics of that county," Debelius said.
Debelius further stated that African-Americans represent 25% of District Court judges, 22% of Circuit Court appointees and 26% of appellate judges.
A partisan election
Testifying yet again in support of these measures was Donna Hill Staton, a former Howard County Circuit Judge defeated in a highly partisan election 20 years ago. The campaign against her focused not on her qualifications, but the appointment process under Gov. Parris Glendening.
"Some of the attacks were vulgar and conjured disturbing stereotypes," Staton told the committee. "Voters were warned we would be soft on crime … and we were referred to as the affirmative action judges."
"The race was widely perceived as one of the most ugliest judicial campaigns that Maryland has ever seen," Staton said.
She later went on to became a deputy attorney general and served on the state Board of Education.
Staton's sister, Del. Terri Hill, D-Howard, is a sponsor of one of the constitutional amendments.
Former Circuit Judge Billy Murphy opposes the bills
Former Judge Billy Murphy Jr., a prominent trial attorney, who was elected to the Baltimore City Circuit Court in 1980, testified against the four bills, and said contested elections are more favorable to minorities than gubernatorial appointments.
"I got my judgeship because I ran against a principle; that was that [former Governor] Harry Hughes was appointing nothing but white men and very few women," Murphy said. "And I told Gov. Hughes, that if he did not appoint both of the blacks on the list who were highly qualified, that I was going to give up my career, which was very successful at the time — because that's how strongly I felt about it, and I was going to run on that single principle, and fortunately it resonated with the citizens of Baltimore."
Murphy, founder and senior partner at Murphy, Falcon and Murphy, was recently in the news as the lead attorney for the family of Freddie Gray. He debunked arguments that elections promote dishonesty.
"Our experience has shown that we haven't had a single judge on the Circuit Court, that we know of, that anybody can discuss, who was ever corrupted because of a campaign contribution during an election year, usually from a unanimous bar association, except for challengers," Murphy said.
Murphy also said, "If it isn't broke, don't fix it."
Michael S. Warshaw, a Baltimore attorney whose wife is a Baltimore County Circuit Judge, also testified against the bills saying potential applicants are often chosen based on political considerations.
Summary of Constitutional Amendments
Circuit Court Judges — Elections HB 224, sponsored by Del. Benjamin Kramer, D-Montgomery, is a proposed constitutional amendment that would change the selection process for Circuit Court judges. As proposed, judges would be appointed by the governor, confirmed by the Senate and then be approved or rejected by the voters in a retention election at the next general election after a year has passed since the vacancy occurred. Under current law, those judges are selected through general election and anyone can run if they meet the qualifications.
Circuit Court Judges — Selection, Qualifications and Terms of Office HB 448, sponsored by Del. Charles E. Sydnor, III D-Baltimore County, is a constitutional amendment that would repeal provisions relating to election of circuit court judges. They would be appointed by the governor, confirmed by the Senate, and appointed to Circuit Court for 10 years as opposed to 15 years before being reappointed by the governor and reconfirmed by the Senate. The appointment would not be subject to confirmation in an election.
Circuit Court Judges — Election, Qualifications, and Term of Office HB 388, sponsored by Del. Terri Hill, D-Baltimore and Howard counties, is a proposed constitutional amendment that would change the selection process for Circuit Court judges, similar to HB 224 above. The main difference from HB 224 is that HB 388 would change the term of office for Circuit Court judges so their name will appear on the ballot every 10 years (rather than 15 years) without any opposing candidates on the ballot. If the voters reject the judge or the vote is tied, then the office becomes vacant until a new appointment can be made. As in HB 224, judges would be appointed by the governor, confirmed by the Senate and then be approved or rejected by the voters in a retention election in the next general election after a year has passed since the vacancy occurred.
Circuit Court Judges — Election HB 223, sponsored by Del. Chris West, R-Baltimore County, proposes amendments to the Maryland Constitution that would also begin selection for judges of the Circuit Court with an appointment from the governor. But unlike other proposals, this one calls for judges to tally at least 80% of the Senate vote in order to hold on to the seat. If the Senate confirmation vote falls below that threshold, the appointee would have to run in a contested election at the first general election one year after the vacancy occurred.
Bryan Renbaum can be reached at: brenbaum1983@gmail.com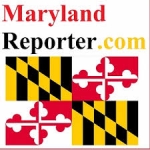 MarylandReporter.com is a daily news website produced by journalists committed to making state government as open, transparent, accountable and responsive as possible – in deed, not just in promise. We believe the people who pay for this government are entitled to have their money spent in an efficient and effective way, and that they are entitled to keep as much of their hard-earned dollars as they possibly can.