Jeff Dunham brings laughs to Royal Farms Arena
In the end, a near-capacity crowd filled Royal Farms Arena to see, of all things, a disgruntled old man, a sexist hillbilly, a crazy purple-furred creature and a racist skeleton.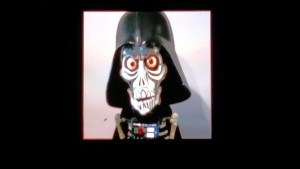 No one was off-limits.
A desire to kill a spouse? Check.
A wise crack about a mother being milked like cow by a breast pump or one about the elderly being unable to contain their bowels? Check and check.
A derogatory joke about an African-American, Mexican or a Muslim? Check, check and check.
A presidential candidate? More checks than you can cash.
Jeff Dunham and his motley crew of puppets – Walter the Grumpy Retiree; Bubba J, Peanut and Ahmed the Dead Terrorist –  were done raining insults like a snowfall, the crowd approved of a show that while sexist, racist and derogatory, was very funny.
For more than two hours on Friday night, political correctness was left outside in the freezing cold while Dunham – one of the world's most accomplished stand-up comedians and ventriloquists – turned up the heat by having his snappy sidekicks take shot after shot at anybody and everybody during his Perfectly Unbalanced tour. He use his voice so Walter could call Hilary Clinton a man; had Bubba J rip President Obama; had Peanut make fun of the crowd; and Ahmed the Terrorist talking about blowing up children.
And the crowd laughed, perhaps by Dunham's witty punch lines or the pure shock of them. But Dunham, 53, who first performed in Baltimore in 1985 and was making his fourth stop at the building now known as Royal Farms Arena, showed why he's been a master of his craft for decades. He's sold more than seven million DVDs and has been ranked as "one of the most powerful entertainers" by Forbes.
Dunham simply doesn't provide the voices for his puppets, like Walter's ornery tone, Bubba J's southern drawl that would make Larry The Cable Guy blush or Ahmed's accent that is straight out of Afghanistan. Dunham brought these puppets to life through their mannerisms, such as the way he raised Walter's eyebrow, moved Bubba J's lazy eye and moved Ahmed's skeletal frame.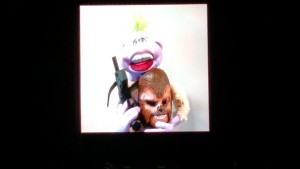 He opened with a 40-minute monologue about his family, focusing on his kids – specifically his newborn twin boys who will graduate high school when he's in his 70s. It was a topic his puppet troupe questioned and made fun of throughout the night.
Dunham played videos featuring himself, his family and his puppets, with Walter drawing cheers when he told the audience he picked the Patriots to win the Super Bowl because he figured they would find a way to cheat their way into and win the big game.
Dunham's videos have always played a major role in his allure, as he's generated close to a billion views on YouTube. During his final act, which featured Ahmed the Dead Terrorist, he read questions fans had emailed him.
One asked if Ahmed would be a guest at – of all places – a Bat Mitzvah, the religious ceremony in which a 13-year-old Jewish girl becomes a woman.
"Is that a trick question?" Ahmed asked.
Nope.
But Ahmed declined to attend.
He then spent the rest of the night joking about being a suicide bomber.

Jon Gallo is an award-winning journalist and editor with 19 years of experience, including stints as a staff writer at The Washington Post and sports editor at The Baltimore Examiner. He also believes the government should declare federal holidays in honor of the following: the Round of 64 of the NCAA men's basketball tournament; the Friday of the Sweet 16; the Monday after the Super Bowl; and of course, the day after the release of the latest Madden NFL video game.