How will Sen. Kamala Harris' record as a prosecutor play with progressives?
WASHINGTON — Democrats appear to be unenthusiastic about the presidential bid of California's junior senator, Kamala Harris.
Harris is trailing former Vice President Joe Biden and Sen. Bernie Sanders (I-Vt.) in her home state, according to a poll released on Wednesday. Both are white men over age 75.
Might pundits expect that Harris, 54, who is of Indian and Jamaican descent, would be a natural choice for the top of the ticket in a party with a large percentage of voters who have told pollsters they consider it important that their nominee be a woman, a person of color, or both?
Not according to national polls, which also show Harris trailing Biden and Sanders.
Harris became a senator in 2017. Prior to that, she served six years as California attorney general and seven years as San Francisco's district attorney.
As a prosecutor, Harris took positions many associate with Republicans.
Harris supported legislation that allowed the state to charge parents of truant children. She supported civil asset forfeiture laws, opposed a plan to allow transgender inmates to get gender reassignment surgery and declined to prosecute priests accused of sexual abuse. Also, according to a ruling by a state Superior Court judge, Harris' office withheld evidence from defense attorneys related to allegations of misconduct by a police crime-lab technician.
Could that record deter support from more progressive Democrats?
"There is no doubt that her record as a prosecutor — not the fact that she was a prosecutor per se — could hurt her," said Tom DeLuca, a professor of political science at Fordham University in New York City.
He added: "It's simply too early to tell. In the end, her viability will depend on whether she can sustain herself as a dynamic, fresh, new, exciting voice going forward.
"In the end, Democrats will be obsessed with defeating Trump and Trumpism. To that end, compromises will be made both at the elite and individual level."
Richard Vatz, a professor of political persuasion at Towson University in Maryland, said Harris' prosecutorial record is unlikely to have a significant impact among progressives.
"I think if it has an effect, it will be marginal," he said.
Vatz explained: "People may mention it, but that would just be to justify their position. She is a charismatic figure, and anomalous factors usually do not materially affect their supporters, such as similarly is the case with President Trump."
Vatz said Harris has taken more progressive stances to compensate for her prosecutorial record.
"She has since tried to compensate by trying to satisfy her progressive base by taking left and far left irresponsible positions, as in calling actor Jussie Smollett's claim of an attack on himself an 'attempted modern-day lynching.' She also immediately signed on as a supporter of 'Medicare for all,' a policy of utterly irresponsible fiscal proportions, but which gains support from Democrats on the left."
Former Massachusetts governor and 1988 Democratic presidential candidate Michael Dukakis dismissed Harris' third-place showing in polls and the reasons behind it.
"At this point, polls mean absolutely nothing. The time to start taking them (polls) seriously is very late in 2019, and even then they won't tell us much until the primaries begin."
This article is republished with permission from Talk Media News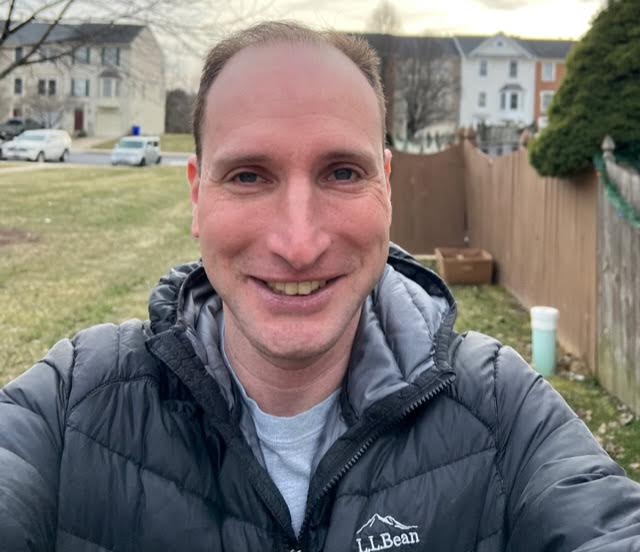 Bryan is a freelance political journalist who has extensive experience covering Congress and Maryland state government.
His work includes coverage of the election of Donald Trump, the confirmation hearings of Supreme Court Justice Brett Kavanaugh and attorneys general William Barr and Jeff Sessions-as well as that of the Maryland General Assembly, Gov. Larry Hogan, and the COVID-19 pandemic.
Bryan has broken stories involving athletic and sexual assault scandals with the Baltimore Post-Examiner.
His original UMBC investigation gained international attention, was featured in People Magazine and he was interviewed by ABC's "Good Morning America" and local radio stations. Bryan broke subsequent stories documenting UMBC's omission of a sexual assault on their daily crime log and a federal investigation related to the university's handling of an alleged sexual assault.